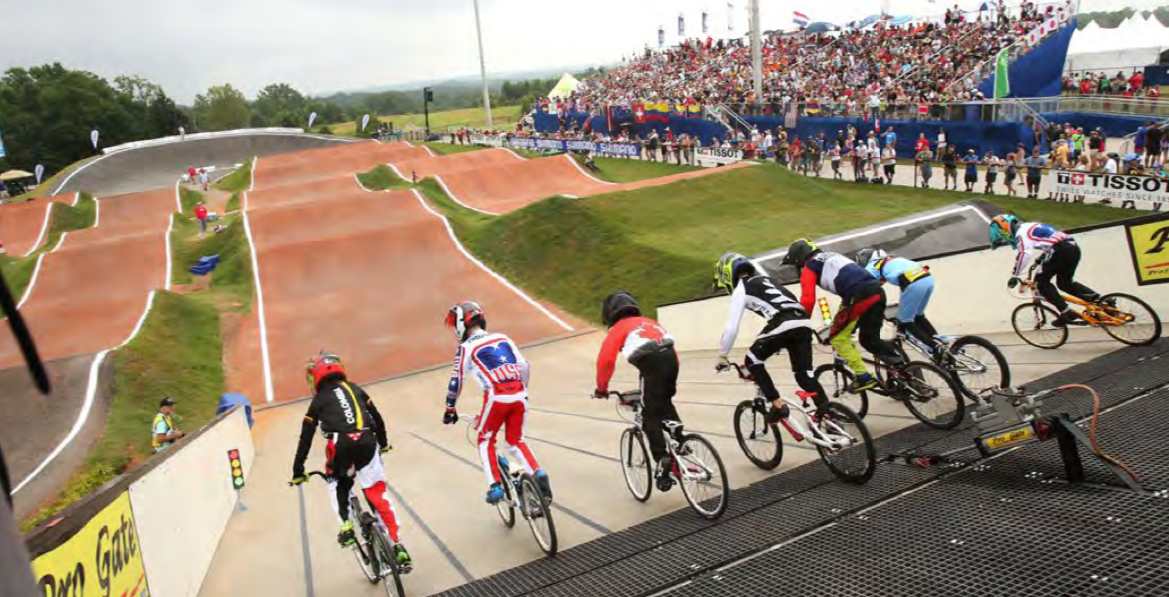 Status
Open for bids through July 9, 2021.
History
Various Locations
Inside Track
A USA BMX National Event is part of an annual 30-race National Championship Series, which spans the United States and Canada. These events occur over weekends and include races on Friday, Saturday and Sunday. About one-third of the events have an additional status of "Olympic qualifier" where riders earn ranking points that will eventually qualify them to represent the United States or their home country at the 2024 Olympic Summer Games in Paris.
National events can be hosted at local BMX tracks or within a covered arena, where one-third of national events are staged. The USA BMX National Championship Series begins in January and concludes in late November with the Grand Nationals over Thanksgiving week. Anywhere from 800 to 2,000 athletes compete per weekend. Daily attendance varies with up to 6,000 typically attending on the Saturday and Sunday of the event. Championship events generate 2,000 to 5,000 room nights per event. Contact John David, chief strategy officer for USA BMX, at (602) 549-1984 or john@usabmx.com.