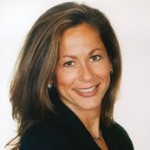 Bob Costas and Mitt Romney Headline TEAMS '13
I'm thrilled to announce that two of the TEAMS Conference's most illustrious alumni are returning with us to Salt Lake City. Emmy Award–winning broadcaster Bob Costas and 2012 Republican presidential nominee Mitt Romney will appear as a part of the TEAMS '13 Opening General Session at 1 p.m. MT on Tuesday, November 5.
Click here to see the conference schedule. To register, click here. For more information on the rest of TEAMS '13, please visit TEAMSconference.com. I look forward to seeing all of you in Salt Lake City!