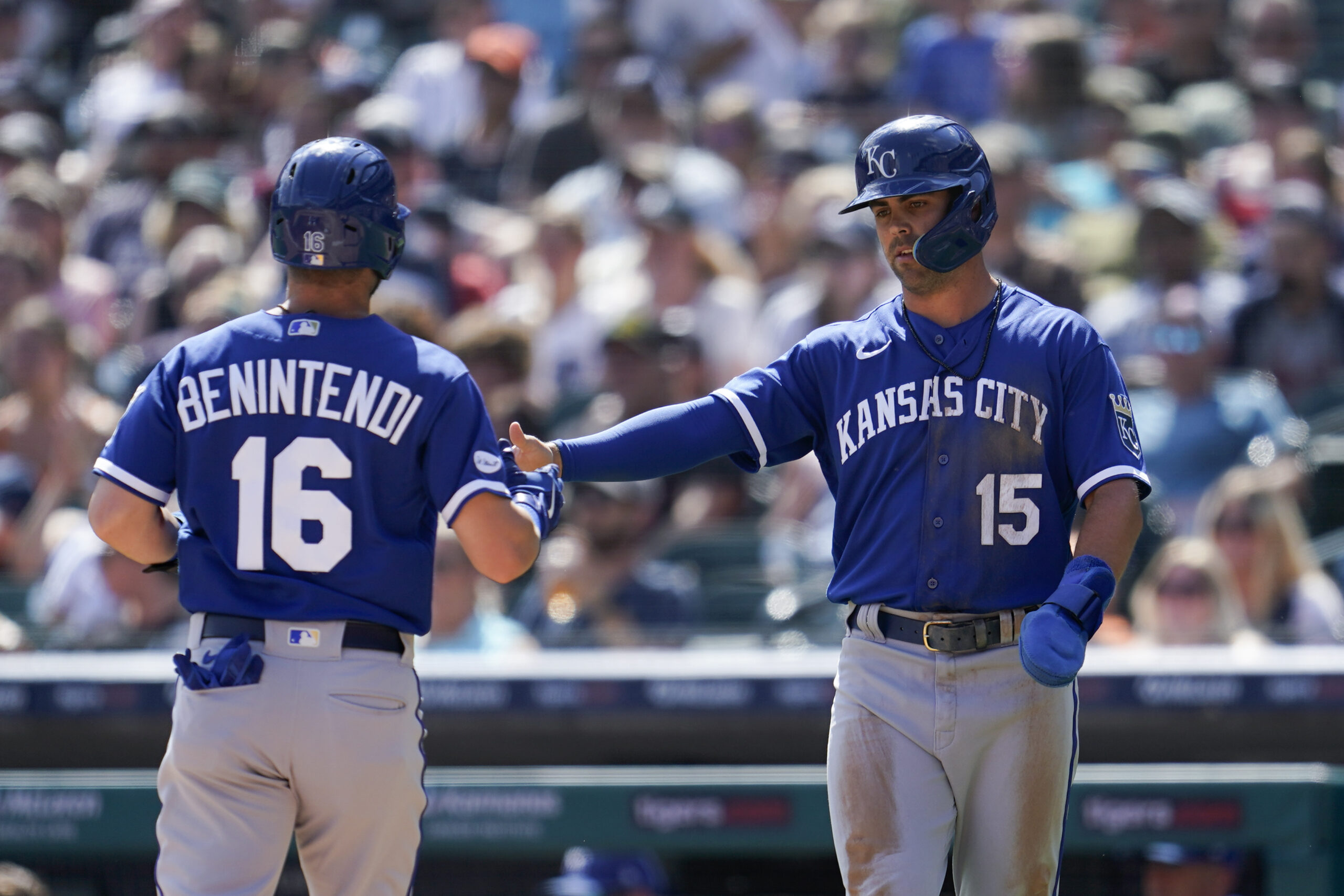 COVID-19 and its resulting variants from delta to omicron has forced two-plus years of cancellations, postponements and adjustments for the sports-event industry. As events have come back online, here is a regular look at where things stand and storylines that have been emerging. You can also see our past reporting on what the sports-event industry has had to address. To stay updated on everything in sports, you can also subscribe to the SportsTravel newsletter.
Vaccination Status Adds Twist to MLB Trade Deadline
Updated: August 3, 2022
As the Major League Baseball trade deadline approached, for anybody involved in the American League playoff race, one question was added to the number of things to consider when making a move: A player's vaccination status.
One of the wild card contenders in the American League, the Toronto Blue Jays, are fully vaccinated as a team and visiting players who are not vaccinated against COVID-19 are not allowed to enter Canada. Several teams have gone to Canada this season without some of their best players. The Kansas City Royals were the most extreme example, losing 10 players ahead of their trip north of the U.S. border — two of which were traded in the past week, one of them to the Blue Jays themselves.
Two-time All-Star Whit Merrifield, who is unvaccinated but said he would get his shots if it meant playing in the postseason, was traded to the Toronto Blue Jays. Merrifield's stance about changing his mind to play in the postseason made him the target of some criticism from Royals fans, who have seen the team languish near the bottom of the American League all season.
Merrifield's explanation for his unvaccinated status was contradictory at best. He said a close college friend died from COVID but "… I don't feel like COVID is a threat to me. So it was a choice I made when talking to my family, talking to my wife. Didn't think the risk was worth it, honestly." He also said vaccination "(is) helping people to stay out of the hospital. But I don't feel like I'm in that demographic. And if I am, I get it, and I get sick and get in the hospital, that's on me. But if it was foolproof like it was supposed to be, I would get the vaccine and it would stop me from spreading COVID. No problem. But unfortunately, that's not what it's doing."
"We'll let him work through that with his family," Blue Jays General Manager Ross Atkins said of Merrifield. "We felt like we made a very good team better today."
Andrew Benintendi's unvaccinated status was also more notable after he was traded to the New York Yankees, who could play the division foe Blue Jays in the playoffs in addition to remaining regular season games.
"I'm open minded about it," Benintendi said after the trade about getting vaccinated. "I'm not against it, but time will tell as we get closer, but for now I'm just focused on getting here, getting comfortable, getting to know the guys and winning baseball games."
Given the number of players that have had to miss games this year in Canada because they are not vaccinated, it's perhaps no surprise that Toronto entered the week 13 games over .500 at home — and one game under .500 on the road. The Yankees, Guardians, Rays, Orioles, Red Sox, Angels and Cubs all play games in Toronto after the deadline.
Even in the National League, where teams have much less travel to Toronto but still could have their postseason status come down to a three-game series in Canada, a player's vaccination status is "certainly one of the things that's new that you didn't have to think about," Pirates General Manager Ben Cherington told The Associated Press. "I think every team obviously wants to feel that the full complement of their roster is available to play, but we're in a new world and there's personal choices."
The St. Louis Cardinals were without All-Star infielders Nolan Arenado and Paul Goldschmidt for a two-game series plus catcher Austin Romine. Going into the series, the Cardinals were in the final wild-card spot in the National League.
Arizona Diamondbacks General Manager Mike Hazen said the vaccine status of players was affecting trade talks "to some degree" but didn't believe it would be a deciding factor in many deals. He added vaccine status is part of a player's medical file, so there shouldn't be any secrets, since teams are free to discuss those details.
Report Says NBA May Forgo Vaccine Mandate
Posted: July 27, 2022
The league will strongly suggest vaccinations but not require them next season
Vaccine mandates were a major story line during the last NBA season, but they not be much of a story when the 2022–2023 season tips off.
According to a report from Yahoo Sports, the NBA will forego a vaccine mandate next season but will strongly suggest all personnel be up to date with vaccines. There is also the possibility, according to the report, that periodic testing of unvaccinated players could still be allowed, pending discussions with the players' association,
NBA health and safety policies last season left the issue of vaccine mandates up to local state and city laws. While players were not required to be vaccinated, they were subject to more stringent testing and restrictions if they declined to get the shot.
The issue of vaccines still played out throughout the season, including with Brooklyn Nets' star Kyrie Irving who was unvaccinated. New York state laws on the issue prevented him from playing home games for much of the season. He finally made his home debut in late March only after New York lifted its local mandates.
According to league statistics, most NBA players were vaccinated last season, with the league boasting a 95 percent vaccination rate.
While the NBA may not require vaccines, the issue at the moment is likely to remain for teams traveling to Toronto, where Canadian restrictions require anyone entering the country to be vaccinated. If those national laws don't change, any NBA player competing in Toronto would have to prove their vaccination status. That issue continues to play out this season in Major League Baseball, where several high-profile players have had to stay home for games against the Toronto Blue Jays because they have not been vaccinated.
Canadian Vaccine Requirements Keep Two Cardinals Home
Posted: Monday, July 25
Major League Baseball teams traveling to Toronto to play the Blue Jays continue to run into challenges bringing their entire roster with them to compete. And in the case of the St. Louis Cardinals, the country's vaccination rules mean the team will be without All-Star infielders Nolan Arenado and Paul Goldschmidt for their two-game series as both are unvaccinated.
Catcher Austin Romine also will miss the series because he is unvaccinated against COVID-19.
Canadian rules still require anyone entering the country to have received a second COVID-19 vaccine shot, or dose of the Johnson & Johnson vaccine, at least 14 days before entering the country.
In the case of the Cardinals, Arenado and Goldschmidt represent their two best hitters in the lineup. For the pair, there are also financial considerations as Arenado will lose $384,416 and Goldschmidt will forfeit $241,758 in pay under terms of the contract negotiated with the players' union.
The Cardinals sit in second place in the National League Central and hold the third and final wild-card spot.
Earlier in July, 10 members of the Kansas City Royals didn't make the trip to Toronto for their four-game series with the Blue Jays. Prior to Kansas City, 25 MLB players had hit the restricted list due to being unvaccinated.
Since Olympics, China Seemingly Adopts 'Zero Sporting Events' Policy
Posted: Monday, July 18
The 2022 Olympic Winter Games in Beijing was held with pomp, circumstance and little cheering — because there was no crowd.
China's determination to keep one of the world's largest sporting events on schedule without having to deal with potential delays stemming from COVID-19 included a strict closed loop, daily testing and more than a little fear of what would happen for any athletes who would test positive after entering the Olympic Village.
The desire to have the Games go on was China's geopolitical weight at its most prominent with the IOC falling in line. The closed loop also was a convenient way to keep foreign press from going out in public and talking with citizens while foreign fans were banned months before the Opening Ceremony — all in the name of controlling the narrative for as much as China could.
It worked in February with the Olympic and Paralympic Winter Games going off on schedule with China shown across the world as host. Since then, it's clear to assume that China's willingness to continue hosting sporting events that do not match the Olympics for prestige is not nearly as strong.
The 2023 Asian Cup, the continent's top soccer tournament? No way, even if it's a year out.
International figure skating and X Games events? Also cancelled.
The PGA and LPGA Tour events scheduled for October? Not a chance.
World Athletics' half-marathon championships? Axed from the calendar.
Seemingly every international sporting event that was scheduled for China is off the calendar — except for the one that it had the maximum worldwide exposure to showcase its "zero-COVID" policy that the World Health Organization recently called unsustainable, a view which Chinese officials have rejected outright.
The latest outbreak in Shanghai, a key international business center, has been linked to a karaoke parlor that reopened without authorization during lockdown. Residents of parts of Shanghai and Beijing have been ordered to undergo further rounds of COVID-19 testing following new cases in the two cities while tight restrictions remain in place in Hong Kong, Macao and other Chinese cities.
Shanghai has only just emerged from a strict lockdown that confined most of its 24 million residents to their homes for weeks and the new requirements have stirred concerns of a return of such harsh measures. One thing will be for sure this year; the chances of an international sporting event coming to town in the coming months is slim to none.
Those fans will instead watch on TV as they did during the Winter Games — an event that started with Vladimir Putin smiling as an invited guest during the Opening Ceremony as his country prepared to invade Ukraine, with no discussion of human rights abuses of the Uyghur and Tibetan minority communities and curated coverage by the International Olympic Committee of China's ability to host the Games.
Yes, there was no known spread of COVID-19 among athletes and new stars emerging while others bade an Olympic farewell. The question remains, however, and it's semi-rhetorical: Did China care about the athletic portion of the Games as much as its ability to propagate itself?
Kansas City Royals Without 10 players in Toronto Because of Unvaccinated Statuses
Posted: Wednesday, July 13
One of the main storylines during the developing early action in the American League playoff race is the three unvaccinated Boston Red Sox players as the team is in the beginning battle for a wild-card spot against the Toronto Blue Jays. Given how Canada does not allow unvaccinated visitors to the country, those three players have been the focus of attention.
Turns out all along that one of the worst teams in Major League Baseball likely has the most unvaccinated players in the league — the Kansas City Royals.
The Royals announced that 10 players will not travel to Toronto for an upcoming four-game series because of their unvaccinated status including one of the team's best players in Whit Merrifield and one of its leading candidates to get traded in Andrew Benintendi. Players who are unvaccinated and miss games in Toronto forfeit service time and salary for the four games missed. Prior to Kansas City, 25 MLB players had hit the restricted list due to being unvaccinated.
Along with Merrifield and Benintendi, missing games will be catcher MJ Melendez, utilityman Hunter Dozier, outfielders Michael A. Taylor and Kyle Isbel, catcher Cam Gallagher and pitchers Brad Keller, Brady Singer and Dylan Coleman. Only the Oakland Athletics have a worse record in the AL than the Royals.
"It's an individual choice," Royals manager Mike Matheny said after Wednesday's game, a win over the Detroit Tigers. "The organization's done a real good job bringing in professionals and experts to talk guys through tough conversations and then put it in their hands to make the decisions they believe is best for them and their families."
Benintendi's and Taylor's vaccination statuses could play a role in trade talks, especially for a team that would want to be in the playoffs — and be matched against Toronto. Merrifield did not rule out the possibility of vaccination should he be traded, "(if) I happen to get on a team that has a chance to go play in Canada in the postseason, maybe that changes."
Merrifield's explanation for why he is unvaccinated is the stuff that would make medical experts' heads explode. He said a close college friend of his died from COVID last fall but "I feel that the vaccine initially — what it was supposed to do, it's not doing it — and if it was doing what it was supposed to do, stopping the spread of COVID — I would probably have a little more willingness to take it. But it's not doing that, and I don't feel like COVID is a threat to me. So it was a choice I made when talking to my family, talking to my wife. Didn't think the risk was worth it, honestly."
If that is not confusing enough, Merrifield admitted that vaccination "(is) helping people to stay out of the hospital. But I don't feel like I'm in that demographic. And if I am, I get it, and I get sick and get in the hospital, that's on me. But if it was foolproof like it was supposed to be, I would get the vaccine and it would stop me from spreading COVID. No problem. But unfortunately, that's not what it's doing."
Some of the other comments were also medically strange, ranging from Coleman saying the vaccine "felt very rushed to me, like as soon as it came out I feel like that mainly was it" to Dozier saying he doesn't "do any vaccines" and that since he got COVID two years ago, "I have antibodies … I want my body to naturally fight stuff off."
NBA Almost Completely Back to Pre-Pandemic Normal
Posted: Wednesday, July 13
With revenue better than it has been since the start of the pandemic, arenas that aside from a few weeks in Toronto were open to full capacity all season long and the return of a popular team in the Golden State Warriors to the role of NBA championship, NBA Commissioner Adam Silver sounded more than ever this week to turn the page on the pandemic as far as the league's future outlook.
"It looks like we'll be on our normal track in terms of when the season starts, in terms of our protocols around the game, particularly around the health and safety of our players," said Silver, who missed the last two games of the NBA Finals after testing positive himself for COVID-19, with Deputy Commissioner Mark Tatum stepping in to award the Larry O'Brien Trophy to the Golden State Warriors. "I have learned over the last two and a half years not to make any predictions when it comes to COVID, but only to say we'll be prepared for anything that comes our way."
The 2019–2020 season famously was suspended during the start of the pandemic before resuming in a bubble environment at the end of summer in 2020 in Orlando, Florida, before a shortened 2020–2021 season that was held in front of sparse crowds for most of the year.
The 2021–2022 season started off as normal as ever during the pandemic but the league did have to deal with several rescheduled games during the omicron wave in the holiday season. It also had the sideshow all season long of the famously unvaccinated Kyrie Irving in Brooklyn.
As for health and safety protocols next season, "what it looks like to me is people who are symptomatic would test, and would be tested quickly," Silver said. "And to the extent a player or a member of the staff is positive, they would then, whatever the state of the protocols are then, whether there's antivirals available to them, but certainly they would be separated from the team."
Silver added "my assumption is there would probably be some mask-wearing — not required of fans, unless local municipalities require it. But in the bowels of the arena, where people are proximate and trainers and others are working on players. To the extent there are relatively simple things we can do to reduce risk of transmission, we would do those as well. … But I don't see much more beyond that, at least right now. I think it's going to seem, as it essentially did for most of the playoffs, very much like the pre-COVID protocols we were following then. But as you mentioned, you never know what's coming."
The NBA also announced that it had cleared $10 billion in revenue the past season, which Silver said exceeded the league's projections: "I think it's quite remarkable from where we came in only two and a half years ago when it was — the future of this industry was in question, in part because of the pandemic and also people questioning whether people would want to continue to assemble in arenas and stadiums the way they are.
"I think what it demonstrated this past season was an incredible amount of pent-up demand from people to get out and be with other people," Silver said. "I think there is something unique and special about being around other people. Whether you're there to cheer or jeer or whatever it is, there's something really special. Particularly, I think, about arena and stadium sports."
Silver was speaking after a NBA board of governors meeting in Las Vegas, where Summer League is ongoing through the weekend. Silver said this year's 10-day Summer League will fill 70,000 hotel rooms with 135,000 tickets and an estimated economic impact of $125 million.
"While I know we don't have a franchise in Las Vegas, it feels like we have a franchise in Las Vegas, certainly with the impact that we are able to have here over the summer," Silver said.