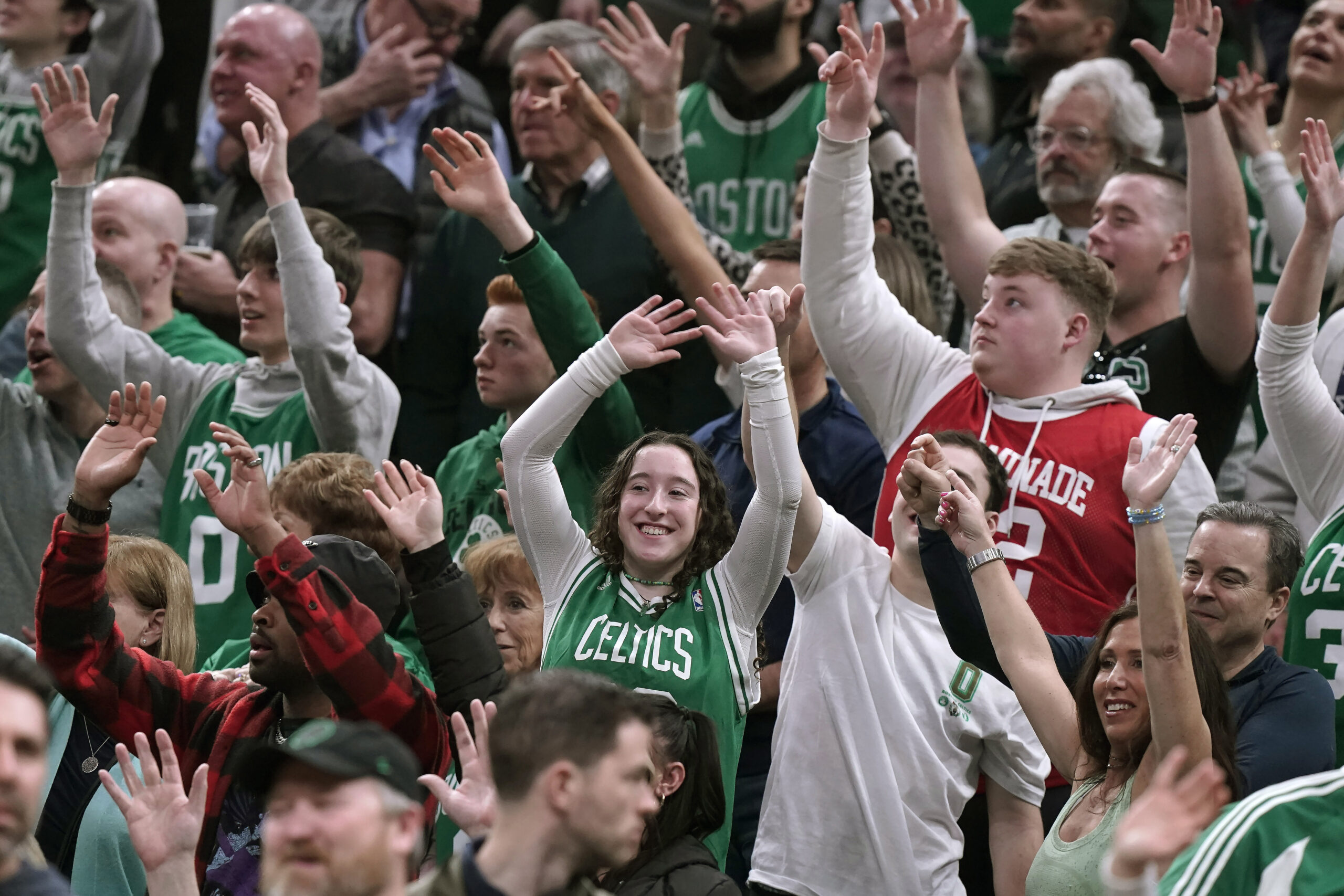 COVID-19 and its resulting variants from delta to omicron has forced two-plus years of cancellations, postponements and adjustments for the sports-event industry. As events have come back online, here is a regular look at where things stand and storylines that have been emerging. You can also see our past reporting on what the sports-event industry has had to address. To stay updated on everything in sports, you can also subscribe to the SportsTravel newsletter.
One Year After Omicron, Sports go Full Steam Ahead in Holiday Season
Posted: December 2, 2022
It was around this time a year ago that things started going haywire in the world of sports — professionally and collegiately. As the then-new omicron variant spread around the country, fall and winter sports that started its respective seasons with optimism sudden felt anxiety and stress levels rising.
The news between Thanksgiving and Christmas in 2021 seems like not just a year ago, but many years. Yet it was right there in black and white;
The NFL postponed three games at the end of December because of omicron. What started with NFL teams averaging 28 positive Covid tests per week skyrocketed to over 700 in the span of two weeks around Christmas.
Between December 12 and January 8, 756 NBA players and 478 staff members tested positive for COVID. The league postponed 11 games in December alone.
College football's bowl season was a game of musical chairs. The Fenway Bowl and Hawaii Bowl, along with Arizona Bowl and Holiday Bowl, were cancelled. The Gator Bowl and Sun Bowl were played only after replacement teams were secured on short notice to replace other programs that had omicron outbreaks.
And in the NHL, plans for players to participate in the 2022 OIympic Winter Games in Beijing were scrapped after the league, which had only one unvaccinated player, had to postpone 105 games including a one-week break around the Christmas and New Year holiday.
The retiring Dr. Anthony Fauci, President Joe Biden's chief medical adviser, said the administration was hopeful a combination of infections and vaccinations had created "enough community protection that we're not going to see a repeat of what we saw last year at this time." Part of that is while the percentage of Americans who are fully vaccinated and double boosted still lags — nearly three months after updated doses of boosters were made available to the public, only about 35 million people have received one of the new shots from Pfizer-BioNTech or Moderna.
But so far this year, with Thanksgiving in the rear-view mirror, the sports world has seen barely a ripple because of Covid. There still are COVID lists with each pro league; the NBA's Denver Nuggets have missed Nikola Jokic, Jamal Murray and Bones Hyland at points already this season because of Covid protocols. And there still is the designation by many teams as whether an illness is Covid or non-Covid related.
Yet there are no cancellations. No games postponed for good on any level. And no vaccination requirements or mask mandates by any team or arena throughout college or professional sports. Is the sports world done with Covid? We all thought that was the case last year and it turned out to be a false premise. But does this time feel much different? Yes.
TENNIS: Djokovic Appears Able to Play in Australian Open
Updated: November 16, 2022
Nearly a year after one of the biggest dust-ups in international sport erupted, Novak Djokovic looks ready to be allowed into Australia to compete in the Australian Open in January for the first time in two years.
Djokovic, famously unvaccinated against COVID-19 and a skeptic of vaccines general, was also famously kicked out of Australia last year in a back-and-forth that became an international sensation over his stance compared to Australia's vaccination mandate for foreign travelers.
The Australian Broadcasting Corp. and multiple newspapers in the country said Immigration Minister Andrew Giles would put aside a potential three-year ban from entry that Djokovic, a 35-year-old from Serbia, had faced as a foreign citizen whose visa was revoked.
The nine-time Australian Open champion was not allowed to seek a 10th title at Melbourne Park after a tumultuous 10-day legal saga over his vaccination status that culminated with his visa being taken away on the eve of the tournament.
Djokovic arrived at Melbourne Airport with a visa he had obtained online via what he believed to be a valid medical exemption from the country's strict laws governing unvaccinated visitors. His application had been endorsed by Tennis Australia and the government of Victoria state, which hosts the tournament.
As it turned out, that apparent medical exemption allowed him to enter the tournament but not necessarily to enter the country. The Australian Border Force rejected the exemption and Alex Hawke, Australia's immigration minister at the time, used discretionary powers to cancel Djokovic's visa on character grounds, stating he was a "talisman of a community of anti-vaccine sentiment."
Australia has had a change of government since then and since July, incoming travelers no longer have to provide proof of receiving shots against COVID-19. Djokovic was allowed to play at the French Open, where he lost in the quarterfinals, and at Wimbledon, which he won, before he sat out the U.S. Open and other summer tournaments in the U.S. because he could not fly into the country as an unvaccinated foreign citizen.
"I don't have any regrets. I mean, I do feel sad that I wasn't able to play (at the U.S. Open), but that was a decision that I made and I knew what the consequences would be," Djokovic said in September at the Laver Cup in London. "So I accepted them and that's it."
SOCCER: Qatar Changes Course, Scraps COVID-19 Requirements for World Cup Fans
Updated: October 30, 2022

World Cup host Qatar has scrapped a requirement for visitors to obtain a negative COVID-19 test before arriving to watch games when the World Cup starts November 20.
Previously, Qatar had told fans they must show proof of a negative COVID-19 test regardless of their vaccination status, before departing by air or at the border crossing.
The health ministry also dropped a requirement that adults show their COVID-19 status on a government-run contact tracing smartphone application called Ehteraz before entering stadiums or other establishments. Organizers re-confirmed all visitors aged 18 and over need to have a Hayya Card (Fan ID for the tournament) via qatar2022.qa, which alongside a valid match ticket is the only way to enter the country during the World Cup.
The original plan was players and staff with the 32 World Cup teams will have to take rapid antigen tests every two days in Qatar, as will referees and match officials, FIFA said. Masks must be worn on public transport, including the subway system that many fans will use to get to the eight stadiums in and around Doha.
Qatar has recorded nearly 440,000 confirmed cases of COVID-19 and 692 deaths from the disease, according to the country's ministry of public health. More than 97% of the population in Qatar has had at least one dose of a COVID-19 vaccine, the data states.
MLB: Canada Lifting Vaccination Requirement Changes Playoff Picture
Posted: Tuesday, September 20
One of the biggest COVID policies in North American sports may be ending as the Globe and Mail in Toronto has reported that the Canadian federal government will drop its vaccination requirement for visitors to the country by the end of this month.
Changes for arrivals at land, air and sea ports of entry, are planned but a mask requirement for people on trains and planes will remain in place, the Globe and Mail reported, adding aviation and travel industries have pushed the government to relax the rules that cover international travel.
This would affect all major sports leagues that have teams in Canada, with each season since those teams were allowed to play in its home markets marked by the question of which players would not travel with teammates to games because of their individual refusal to get vaccinated. While the NHL only had one unvaccinated player last season, the NBA had others who did not travel to Toronto to play the Raptors — famously unvaccinated Kyrie Irving of the Brooklyn Nets as well as Philadelphia's Matisse Thybulle, who missed two playoff games between the 76ers and Raptors in the Eastern Conference first round.
The potential lifting would affect the stretch run of the Major League Baseball season and a potential postseason appearance by the Toronto Blue Jays, who entered Tuesday night in the first wild-card spot in the American League. Should it hold onto that spot, the Blue Jays would host a first-round series against potentially a team like the Tampa Bay Rays or Seattle Mariners. While the Rays did not have any players on the MLB restricted list for its last visit to Toronto, the Mariners placed reliever Drew Steckenrider on the restricted list and starter Robbie Ray also didn't make the trip.
The vaccination requirement to this point has affected other MLB teams in different ways. The Kansas City Royals had nearly a dozen players skip the trip to Toronto earlier this season while National League MVP candidate Paul Goldschmidt sat at home when the St. Louis Cardinals traveled north of the border. The New York Post reported last week that should there be a World Series between the Blue Jays and New York Mets, the Mets franchise was worried because they "still have multiple stars who remain unvaccinated." Mets pitcher Chris Bassitt ripped MLB's coronavirus protocols in July after he was scratched from a start and added to the COVID-19 injured list, saying "it's ridiculous we're still doing it. Stop testing it. Stop acting like COVID is far worse than a lot of other things."
The potential lifting of the requirement would also affect international sports in Toronto including Formula 1 and the ATP and WTA Tours, which hold a major event each summer in Toronto and Montreal. Novak Djokovic, who is unvaccinated, was not allowed to play in this year's ATP Nations Bank Open because of his status.
On June 20, the Canadian government suspended vaccine requirements for domestic and outbound travelers, federal government employees and federally regulated industry workers. While Canada's vaccination requirement may be dropping soon, the United States still requires all entrants to be vaccinated.
NFL: New Season, No COVID Restrictions
Posted: Friday, September 9
The 2022 NFL season started in the same location where the 2021 season ended: SoFi Stadium in Los Angeles, with the Rams playing in front of a sold-out home crowd.
The result may have been different: The Rams lost 31-10 to the Buffalo Bills, a team many are picking as a Super Bowl favorite this season. It also started a different season for the NFL — the first since 2019 in which there are no intensive COVID-19 protocols.
After a 2020 season that was held in stadiums with restricted numbers in attendance — if any at all — the 2021 season had some lightened protocols but still with plenty of testing. The league also had to, like every other professional league that was in action during the omicron surge, adjust the schedule in limited circumstances.
In 2022, that is no longer the case. There is no testing even for unvaccinated players. Unvaccinated players are also no longer required to wear masks at team facilities. While a positive test means a player must isolate for five days — which happened in the preseason for Minnesota quarterback Kirk Cousins, who remains unvaccinated and missed a key game last year when he test positive while in the NFC playoff hunt as the Vikings eventually were shut out of the postseason.
Another thing that is in the past for the NFL: vaccination mandates for fans at games. Most notable last season were the mandates in Las Vegas and Buffalo, where two fans were charged for using fake vaccination cards after posting them on social media.
And as always, the demand for tickets to NFL games is seemingly insatiable; ticket sales were up 5% over the same time before training camp, reported Sports Business Journal. Bobby Gallo, senior vice president of club business development, told the publication the NFL it will set a record for gross ticket revenue even with no new stadiums opening after last year saw the public debut of Allegiant Stadium in Las Vegas and SoFi Stadium in Inglewood.
NBA: Testing Still Mandatory for Unvaccinated Players This Season
Posted: Wednesday, August 31
Unvaccinated NBA players and team personnel must submit to weekly COVID-19 testing this season, the league told clubs in a memo Tuesday according to multiple media reports.
The policy for the coming season was agreed to by the National Basketball Players Association. There will be certain exceptions to the mandate, the league said, such as when an unvaccinated person is considered to have been "recently recovered" from COVID-19.
Canada's vaccination policy for travelers will mean a continuation of last year's NBA policy for players who would have to miss games at the Toronto Raptors. The NBA told teams this week that players who are not fully vaccinated and have not been given a medical clearance will be barred from traveling to play the Raptors. Canada's mandate for incoming foreign travelers to be vaccinated has been an issue all season for Major League Baseball, most notably when 10 Kansas City Royals did not travel to a recent weekend series with the rest of their teammates.
The league had a 95 percent vaccination rate last season but most of the attention was focused on one player who was famously unvaccinated, Brooklyn Nets star Kyrie Irving, who missed most of his team's home games in the regular season because of New York City mandates that were eventually lifted.
This coming season, testing will not be required except when "directed by their team physician or a league physician or government authority," the league said. Face masks also will not be required, though they will be recommended for use indoors in cities where coronavirus levels are classified by government officials as high.
"It looks like we'll be on our normal track in terms of when the season starts, in terms of our protocols around the game, particularly around the health and safety of our players," NBA Commissioner Adam Silver said at the league's Board of Governors meeting in July. "I have learned over the last 2½ years not to make any predictions when it comes to COVID, but only to say we'll be prepared for anything that comes our way."
The league said it is strongly recommending that those people remain up to date with their vaccination status, including all boosters that are recommended by the Centers for Disease Control and Prevention. All players and team personnel will be required to get tested when exhibiting symptoms, plus they will be required to report those symptoms, as well as any positive or inconclusive results of tests not administered by the team or the league. Players and personnel will also have to report when someone in their household tests positive for COVID-19.