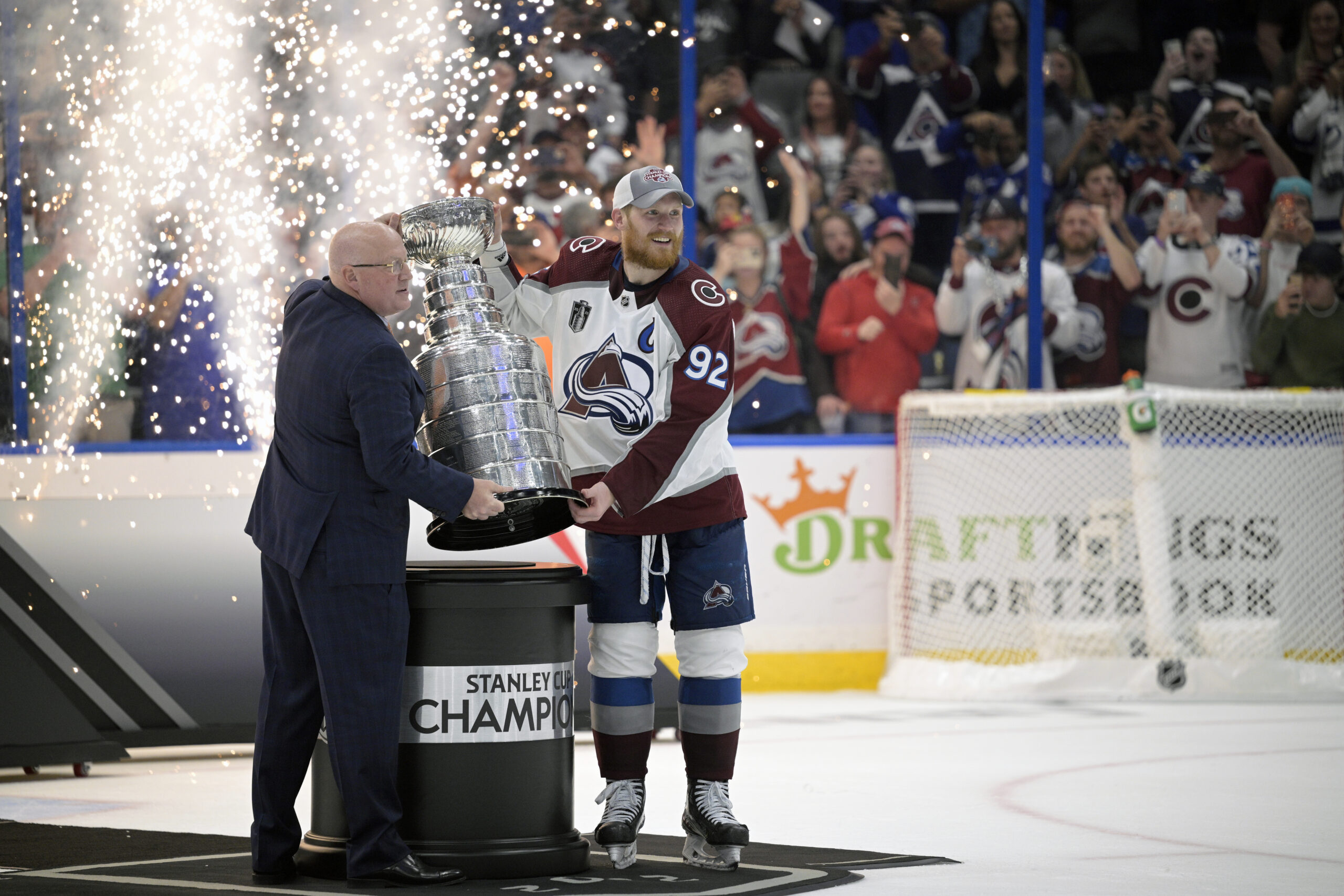 The COVID-19 outbreak and its resulting variants from delta to omicron has forced two years of cancellations, postponements and adjustments for the sports-event industry. Events have come back online and as destinations, venues and event organizers determine capacity limits for fans along with health and safety protocols for their events, here is a daily look at where things stand and storylines that have been emerging. You can also see our past reporting on the daily twists and turns that the sports-event industry has had to address.
To stay updated on this and everything else that happens in the sports landscape, you can also subscribe to the SportsTravel newsletter.
NHL: As Avalanche Win Stanley Cup, COVID Hits Bettman
Posted: Tuesday, June 28
As NHL Commissioner Gary Bettman addressed the media before the Stanley Cup Final series that started in Denver, Colorado, he spent most of the news conference in an exuberant mood, boasting of increased media revenue from the first year of a new TV deal, how scoring was up this season and how revenues were trending way up, leaving him to exclaim "I am delighted that after two and a half years, things are actually feeling normal."
On Sunday night as the Colorado Avalanche won the Stanley Cup by winning Game 6 at the Tampa Bay Lightning, Deputy Commissioner Bill Daly handed the Stanley Cup to Colorado Avalanche captain Gabriel Landeskog in place of Bettman, who recently tested positive for COVID-19 and was unable to produce enough negative results to get back to the series in time.
It's the first time someone other than Bettman — NHL fan tradition demands he get roundly booed while on ice — handed out the Cup since he took over in 1993. A league spokesman said Bettman was resting at home and feeling better less than two weeks after giving his first Cup Final address in person for the first time in three years.
It was during that address at which Bettman was in a good mood. Even after a hard winter that included a temporary shutdown of the season because of the omicron variant, the NHL was expecting to hit $5 billion in revenue for the first time in the 2019–2020 season. After that season was finished in two fan-free bubbles in Toronto and Edmonton with the Lightning winning the Stanley Cup at a nearly empty Rogers Place in Edmonton, the 2021 season was abbreviated to 56 games with no cross-border travel and regional scheduling with several arenas not allowing fans at full capacity.
Even while more arenas opened up as the season went on — eventually the Lightning repeated as Cup champions at home in front of a sellout crowd — Bettman acknowledged that the league's lost revenues had reached the billion-dollar level last season, making this season all the more important financially. The league was able to return to 82 games and its traditional division alignment and while 105 games were postponed, all were rescheduled thanks to not taking a break for the Olympic Winter Games in Beijing.
"We were able to stabilize the business and power through," Bettman said. "Didn't mean that at times there weren't challenges, didn't mean at times we didn't have to adjust. Some of you on occasion said we were making it up as we went along, and we were, but we did what we had to do to get through it."
Bettman's absence for the Cup handover comes less than two weeks after NBA Commissioner Adam Silver missed the last two games of the Finals after a positive COVID test, leaving Deputy Commissioner Mark Tatum to present the Larry O'Brien Trophy to the Golden State Warriors.
Could Booster's Waning Effects Hurt Sports Next Winter?
Posted: Monday, June 20
With the NBA season and the Stanley Cup Final cementing the end of the NHL's season, the 2021–2022 winter pro sports have been able to complete another season that was complicated by COVID-19. Unlike the previous season that was held with fan restrictions in nearly every arena, this year's NBA and NHL seasons were almost always held in front of crowds allowed at 100 percent capacity, and those that started the season with masking and vaccination requirements eliminated those protocols by the time spring came.
But the seasons will be remembered for more than just having been completed and with revenues more in line with traditional expectations. There were moments of genuine concern for both the NBA and NHL because of the omicron variant that surged around the United States and Canada during the winter months. Some NBA games had to be rescheduled, with players coming out of retirement on 10-day contracts to fill rosters of teams dealing with multiple COVID positives. The NHL had to take even more drastic measures, suspending the season around the Christmas holiday for a short period of time and backing out of its original plans to participate in the Olympic Winter Games in Beijing.
Make no mistake about it: If the public at large was as vaccinated in the percentages that pro sports leagues and many collegiate programs are, the numbers based around COVID-19 would be drastically different. Nearly every pro league has a 95-plus percent vaccination rate, something few regions in the U.S. can boast. Yet given the way different variants have spread and the general waning effectiveness of the first round of boosters, the question remains: Will what we saw during this past winter potentially happen again?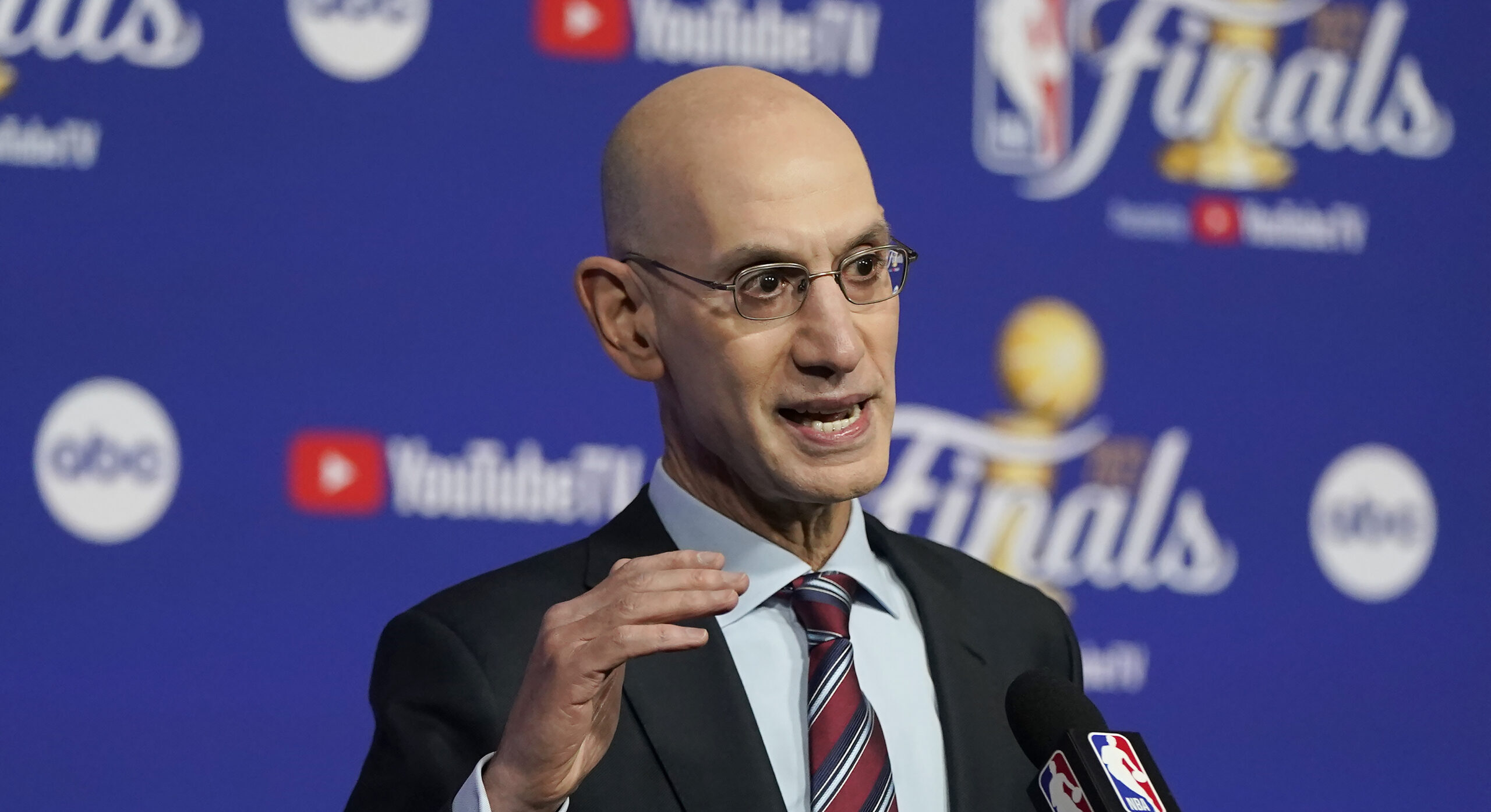 Dr. Robby Sikka, former vice president of basketball operations for the Minnesota Timberwolves who consulted with the NBA on COVID-19 treatment and protocols and now a physician for the Denver Broncos and founder of the COVID-19 Sports and Society Workgroup, told The Athletic recently that next season will still bring questions related to COVID for leagues to consider.
"We're talking about a disease that doesn't just impact life and death, but this is a disease that potentially spreads rapidly throughout a population," Sikka said. "We probably need to start thinking about, are people going to get a booster ahead of next season? Are we going to have more treatments available, or are we going to more aggressively use Paxlovid? Those are the questions that we should ask."
NBA Commissioner Adam Silver before the Finals considered the idea of a COVID-infected player not missing games next season "a really interesting question. I don't know if it's analogous or not, (but) there are other viruses, where the flu, historically it's been a determination from a player and team or player's doctor as to whether it's appropriate for them to be out on the floor. Ultimately, I think that's a bigger issue than the NBA. I don't think we're looking to be a trendsetter there. I think we want to be mindful of an impact an infected player can have not just on other players on the floor but people in the arena."
Of course, about a week after his press conference, Silver tested positive for COVID and missed the last two games of the NBA Finals, leaving Deputy Commissioner Mark Tatum to present the Larry O'Brien Trophy to the Golden State Warriors after the Game 6 win in Boston.
NBA: Report Hints at COVID Breakout During NBA Playoffs
Updated: Monday, June 13

The latest person to get caught up in the NBA's health and safety protocols is the league's top leader.
NBA Commissioner Adam Silver canceled plans to attend Monday's Game 5 of the NBA Finals between the Golden State Warriors and Boston Celtics because of the league's health and safety protocols.
The league did not say if Silver had tested positive for COVID-19 or was deemed a close contact of someone who had. It was unclear if Silver will be able to resume attending games.
Part of Silver's job involves handing out the league's championship trophy, which one team will be awarded either Thursday in Boston or Sunday in San Francisco. Silver has been commissioner since February 2014.
There is a chance that perhaps the most stunning result of the NBA postseason has a COVID-related backstory for why it happened.
Those who watched the Dallas Mavericks' 123-90 win in Game 7 at the Phoenix Suns were stunned by the ease in which the Mavericks were able to dominate, leading by more than 40 points throughout the second half. Seeing the best team in the NBA's regular season beaten so easily made some fans wonder if their eyes were deceiving them … and now, a report from The Athletic suggests there could have been a COVID-related reason.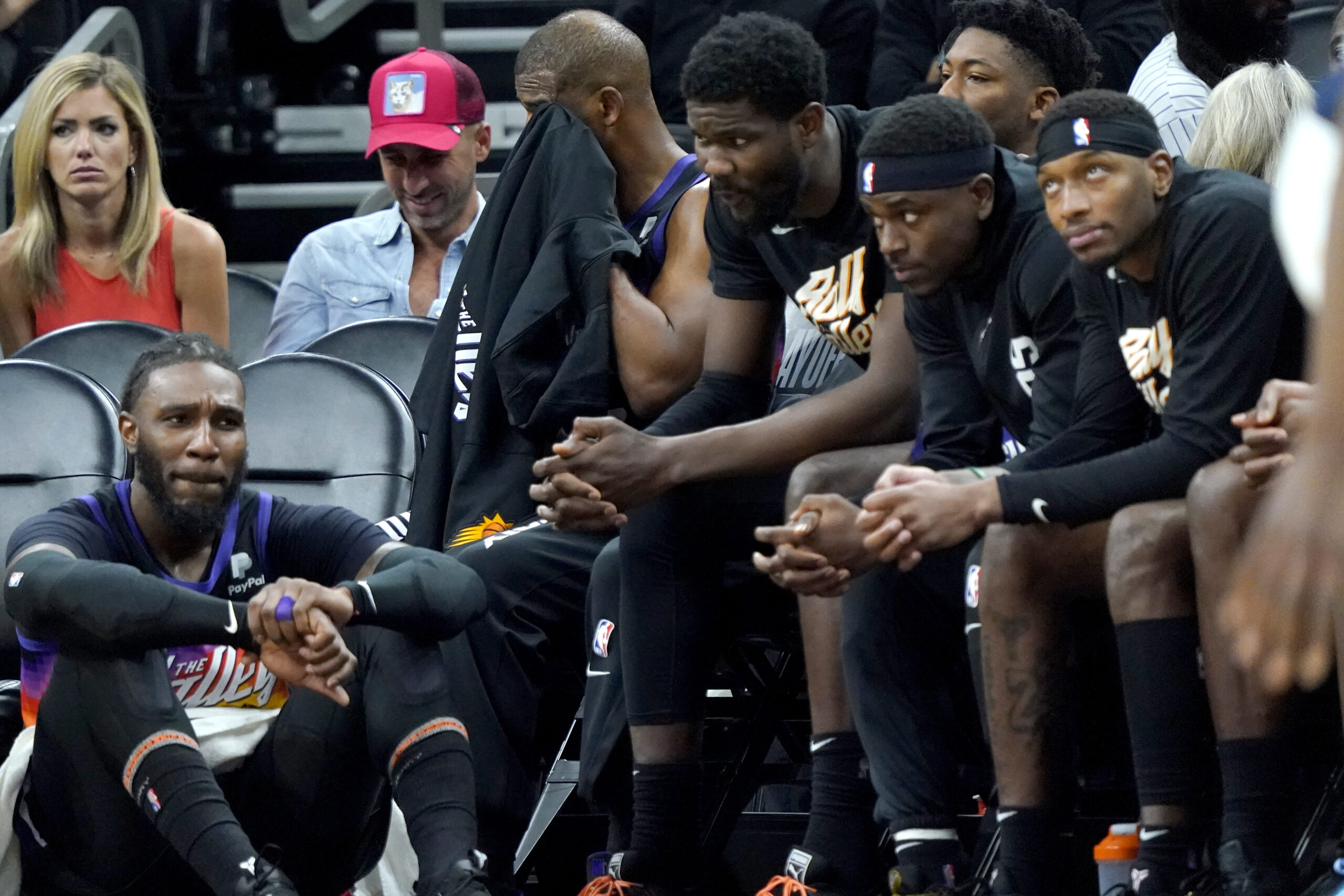 Phoenix assistant coach Bryan Gates tested positive after Game 6 and The Athletic reported that five others tested positive within days the Suns' lethargic performance in Game 7, including one unnamed player. The NBA requires team personnel to test for COVID if they are experiencing symptoms and a positive test would rule them out of any tasks. Team personnel can be subjected to testing for close contact with someone with COVID-19 if they are not fully vaccinated.
The reports out of Phoenix are not the only time that COVID has affected the postseason. Los Angeles Clippers star Paul George missed his team's play-in tournament game against the New Orleans Pelicans, a loss that knocked the Clippers out of the first round. Zach LaVine of the Chicago Bulls missed Game 5 of his team's first-round series against the Milwaukee Bucks, a game the Bulls lost to close the series.
Golden State Warriors coach Steve Kerr missed two games in the Western Conference semifinals when he tested positive, saying when he returned "I felt like I had a bad cold, sore throat, cough, congestion. I felt like I could have coached, but I obviously didn't want to get anybody else sick. So as soon as I tested positive, it was like all right, you're out of here."
The Eastern Conference finals was disrupted because of COVID when Boston Celtics forward Al Horford missed Game 1 against Miami before returning to two negative tests 24 hours apart, allowing him to return per the league's protocols.
And COVID has affected the NBA Finals away from the court. ESPN play-by-play announcer Mike Breen missed the first two games after a positive test that also took him out of Game 7 of the Eastern Conference Finals, while analyst Jeff Van Gundy missed Game 1. ESPN's Adrian Wojnarowski also was not on site for Game 1 after a positive test.
NFL: League Does Away with All COVID Protocols
Posted: Monday, June 6
The National Football League in early March was the first professional sports league in the United States to suspend all of its COVID-related protocols as the combine was starting in Indianapolis — and those suspended protocols will go away for the 2022 season, the NFL Network reported.
According to Tom Pelissero, the NFL Management Council informed teams last Thursday that COVID surveillance testing of players and staff — regardless of an individual's vaccination status — is no longer required.
When the protocols were suspended, players and staffers were able to go maskless inside team facilities without having to adhere to social distancing measures. Teams provided testing for anyone at a team facility who self-reported COVID symptoms but there is no mandatory testing. Those who test positive will be required to isolate for five days.
The NFL, like every professional league, has been overwhelmingly vaccinated — 95 percent of players and almost 100 percent of team personnel by the end of the playoffs earlier this year — without the need for a mandate for players, although coaches and Tier 1 personnel did face a mandate.
COVID testing will occur "when clinically indicated and/or at the direction of the Club Physician," Pelissero said, and any individual experiencing symptoms must receive a negative test before going into club facilities. Clubs can determine individually whether to require full vaccination or boosters for staff, subject to state law.
The league did still face a surge in cases in December as the omicron variant spread throughout the country, with more than 1,200 positive tests among players and staff from December 12 to January with multiple games near the end of the regular season postponed a few days without too much disruption to the schedule.
But once it got past the surge, the NFL almost completely stopped testing for the virus even among unvaccinated players in the playoffs. The league changed course for multiple reasons ­— partially because of a rapid decrease in the number of players testing positive after an end-of-regular-season surge, and partially because the percentage of vaccinated players on the remaining teams was high enough to give the league and union comfort in changing its protocols.
SOCCER: Messi Details Long Bout With COVID Aftereffects
Posted: Tuesday, May 31
Another example of how high-performing, world-class athletes can be affected by COVID-19 was revealed by one of the greatest soccer players ever over the weekend.
Lionel Messi, who had COVID in January, admitted during an interview with Argentina television recently that returning to Paris Saint-Germain after testing positive was difficult.
"It left me with after effects. It left me with after effects in my lungs. I came back and it was like a month and a half without even being able to run because my lungs were affected," Messi said Monday. "I came back before I should have, and it got worse because I went too fast and it ended up setting me back. But I couldn't take it anymore, I wanted to run, to train – I wanted to get going. And in the end, it got worse."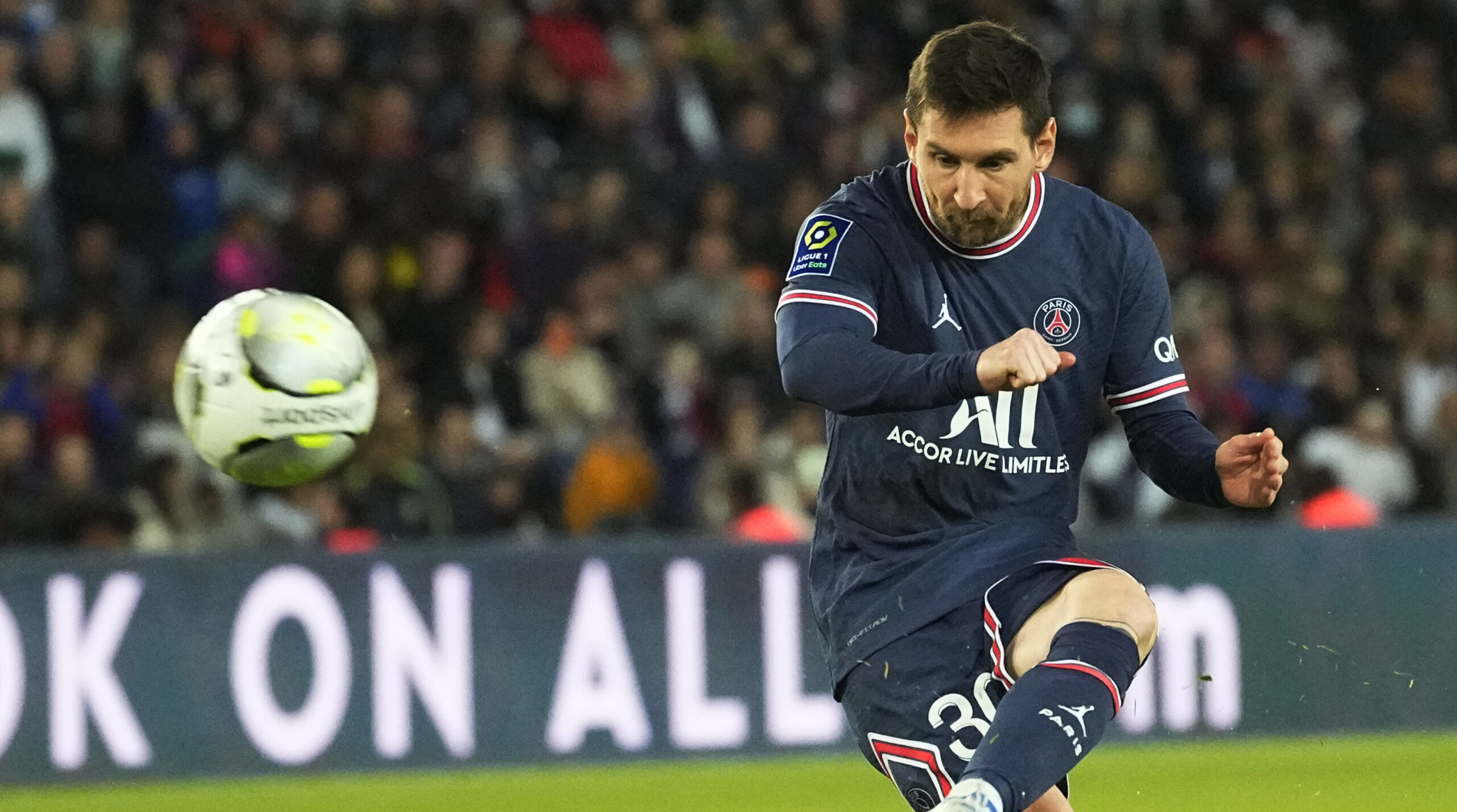 Messi first tested positive for COVID right around New Year's Day. He was one of four players that was isolated on January 2 after he tested positive while away on vacation in Argentina, leading to a short-term absence during the Ligue 1 season that PSG — the league's dominant powerhouse — won with weeks to spare in the season.
Messi said his symptoms were a sore throat, coughing and fever. The Argentine forward missed three matches after his positive test in January: two in Ligue 1 and one in the French Cup.
The 34-year-old, already regarded as one of the greats to ever play the game, had a subpar record by his standards with PSG, recording six goals and 14 assists in 26 games. He had five goals in seven Champions League games for PSG, which was eliminated in the quarterfinals by Real Madrid, Messi's archrivals from his time at Barcelona. Messi's contract with PSG runs out after next season, with a move to Major League Soccer widely rumored.
Messi is preparing to play with Argentina against Italy in the first edition of the Finalissima, pitting the winners of Euro 2020 against the winners of the Copa Ámerica. The match takes place on June 1 in London.