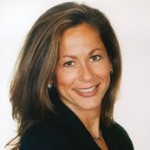 To Be the Best, You Have to Learn From the Best
It is always best to learn from proven masters. And the list of presenters at the TEAMS '13 Conference & Expo features an impressive list of leaders in the sports-event industry that can help you get to the top of your game during the world's largest gathering of sports-event organizers.
Emmy Award-winning broadcaster Bob Costas and 2012 Republican presidential nominee Mitt Romney will headline the program at TEAMS, appearing as part of the TEAMS '13 Opening General Session at 1 p.m. MT on Tuesday, November 5. Both are TEAMS Conference alumni, having appeared at TEAMS when it was last held in Salt Lake City in 2001. At that time, Romney was the head of the Salt Lake Organizing Committee for the 2002 Olympic Winter Games. He currently serves on the board of directors of Marriott International. Costas will be making his fourth live appearance at TEAMS. He has served as the anchor of NBC's primetime Olympics coverage for a record-setting nine Olympic Games and will lead NBC's coverage of the 2014 Olympic Winter Games from Sochi, Russia.
In addition to Costas and Romney, attendees at TEAMS will hear from more than two dozen high-level sports-organization executives, including Bill Marolt, president and CEO of the U.S. Ski and Snowboard Association; Stephen Miller, whose family owns the NBA's Utah Jazz; Mark Lewis, the NCAA's executive vice-president for championships and alliances; Mike Plant, president of U.S. Speedskating and executive vice-president of the Atlanta Braves; Jeff Robbins, president and CEO of the Utah Sports Commission; and Jerry Solomon, noted sports agent and CEO of StarGames. Chris Thompson, the president and CEO of Brand USA, will provide a keynote address on how the United States' first nationally coordinated tourism marketing effort will use sports to market the U.S. to international visitors.
Click here to see the conference schedule. To register, click here.