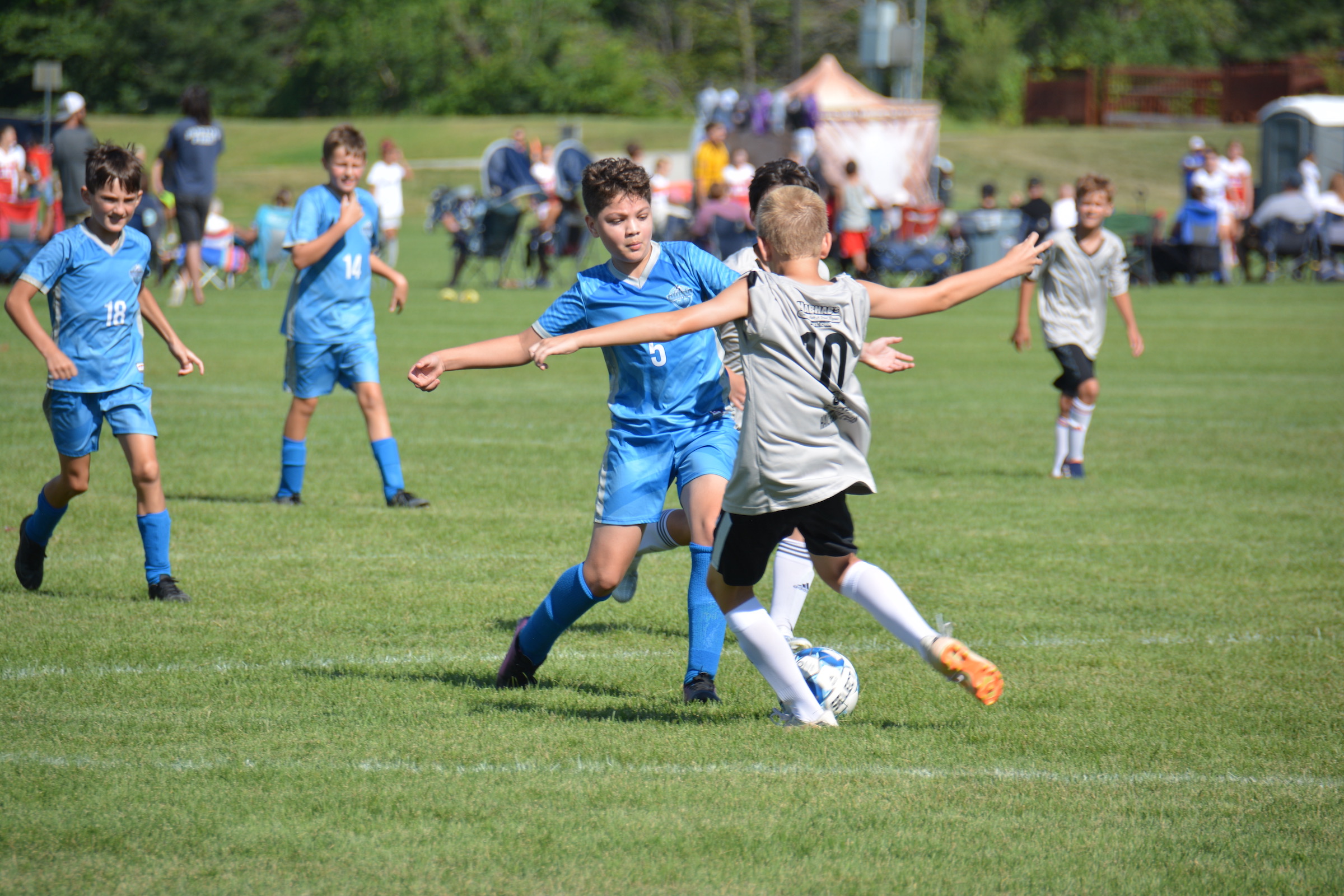 Welcome to the SportsTravel Bid Bowl. Here you will find a list of events that are actively seeking hosts, with RFPs from regional, national and international sports-event organizers who are looking to partner with destinations in the future.
To find out about each item below, click on "More Information" to get details about what the event organizer is looking for, as well as a complete RFP with even more specifications about the event including venue requirements, hotel needs and fees associated with bidding.
SportsTravel regularly covers the event bidding process, including the major 2026 FIFA World Cup bid process throughout the United States as well as the changing landscape of the bidding process in the wake of the pandemic. To submit your event RFP to be listed in the Bid Bowl, please contact Matt Traub at mtraub@ntmllc.com or Justin Shaw at jshaw@ntmllc.com. You can also click here to access our bidding form.
Bid Deadline: January 27, 2023
About the Organization: 5v5 Soccer has created and managed 1000's of sporting events and leagues across North America and given thousands of kids and adults the chance to get in the game. 5v5 Soccer has developed a grass-roots marketing strategy where we work with local sports commissions, VCB, or CVB who are looking to bring in a new annual event. MORE INFORMATION
---
Bid Deadline: January 31, 2023
About the Organization: The 2023 Winter National Championships will serve as the qualification event for the 2024 World Championships in Doha, Qatar, as well as for any other spring international events to which USA Diving opts to send teams. The 2024 Junior National Championships may also serve as an international event and team selection qualifying opportunity. MORE INFORMATION
---
Bid Deadline: February 15, 2023
About the Organization: Established in 1963 as the U.S. Gymnastics Federation, USA Gymnastics is responsible for selecting and training national teams for the Olympic Games and World Championships. USA Gymnastics is looking for hosts for a series of big events throughout 2023 and 2024 with a series of new RFPs for review. MORE INFORMATION
---
Bid Deadline: February 15, 2023
About the Organization: The World Athletics Road Running Championships has evolved from the World Athletics Half Marathon Championships to form a series of World Championship races including the men's and women's half marathon, men's and women's 5K and the men's and women's mile. MORE INFORMATION
---
Bid Deadline: March 1, 2023
About the Organization: The National Collegiate Wrestling Championships and Convention will attract some of the best college athletes in the country from over 160 major universities like Georgia, Iowa State, Yale and UCLA to smaller colleges like Apprentice and Grays Harbor. More than 580 male and female athletes will qualify to make the trip to nationals. MORE INFORMATION
---
Bid Deadline: May 31, 2023
About the Organization: The National Congress of State Games is seeking bids to host the 2026 and 2028 State Games of America, the biennial national competition for participants ranging in age from 5 to over age 80. Future hosts will be able to have the opportunity to host dozens of events in a variety of sports plus an Opening Ceremony that between athletes and spectators could exceed 10,000 in attendance. MORE INFORMATION
---
Bid Deadline: June 15, 2023
About the Organization: USA Fencing is the recognized national governing body for the sport of fencing in the United States. USA Fencing was founded in 1891 and is affiliated with the Féderation Internationale d'Escrime (FIE), the international federation for fencing founded in Paris in 1913. There are multiple events open for bidding for the 2024–2025 season. MORE INFORMATION
---
Bid Deadline: July 31, 2023
About the Organization: The World Games is a multi-sport event staged every four years by the International World Games Association, organized with the support of the International Olympic Committee. The 11th edition of The World Games was in Birmingham, Alabama, July 7–17, 2022, with 3,600 athletes from 34 sports and over 100 countries elected to take part. MORE INFORMATION
---
Bid Deadline: January 1, 2024
About the Organization: The 2024 USA Curling National Championships host the best men's and women's teams from across the country. The 2024 Mixed Doubles National Championship is aimed to determine the strongest mixed doubles team in the nation to represent the U.S. at the World Mixed Doubles Curling Championship. MORE INFORMATION
---
Bid Deadline: Open ended
About the Organization: The Billie Jean King Cup, formerly Fed Cup, is an annual women's team tennis competition featuring over 100 nations. The United States leads all nations with 18 titles, the last coming in 2017. The U.S. will host a home tie in April 2023. MORE INFORMATION
---
Bid Deadline: Open ended
About the Organization: The Pro-Am Beach Soccer has joined with a half-dozen other soccer associations to create youth and adult beach soccer events leading to the U.S. Beach Soccer National Championship. Any facility needs to have either a large beach volleyball, large equestrian facility, or a public beach. MORE INFORMATION
---
Bid Deadline: Open ended
About the Organization: USA Racquetball is looking for hosts for several events scheduled for 2023–2024 including the U.S. Open, National Doubles Championship, National High School Championship, National Intercollegiate Championship, National Singles Championships and National Junior Championship. MORE INFORMATION
---
Bid Deadline: Open ended
About the Organization: USA Taekwondo is the National Governing Body for the sport of taekwondo in the United States. USA Taekwondo provides development opportunities for the sport's athletes throughout the United States to cultivate their knowledge of the sport while striving for world-class status. USA Taekwondo is looking for hosts for a series of major events through 2025 with a series of new RFPs for review. MORE INFORMATION
---
Bid Deadline: Open ended
About the Organization: Tough Mudder is currently seeking venues in Texas, California, Oregon, Colorado, New York, New Jersey, Pennsylvania, South Carolina and Tennessee. Tough Mudder events offer numerous event formats escalating in distance, obstacle count and challenge level. MORE INFORMATION