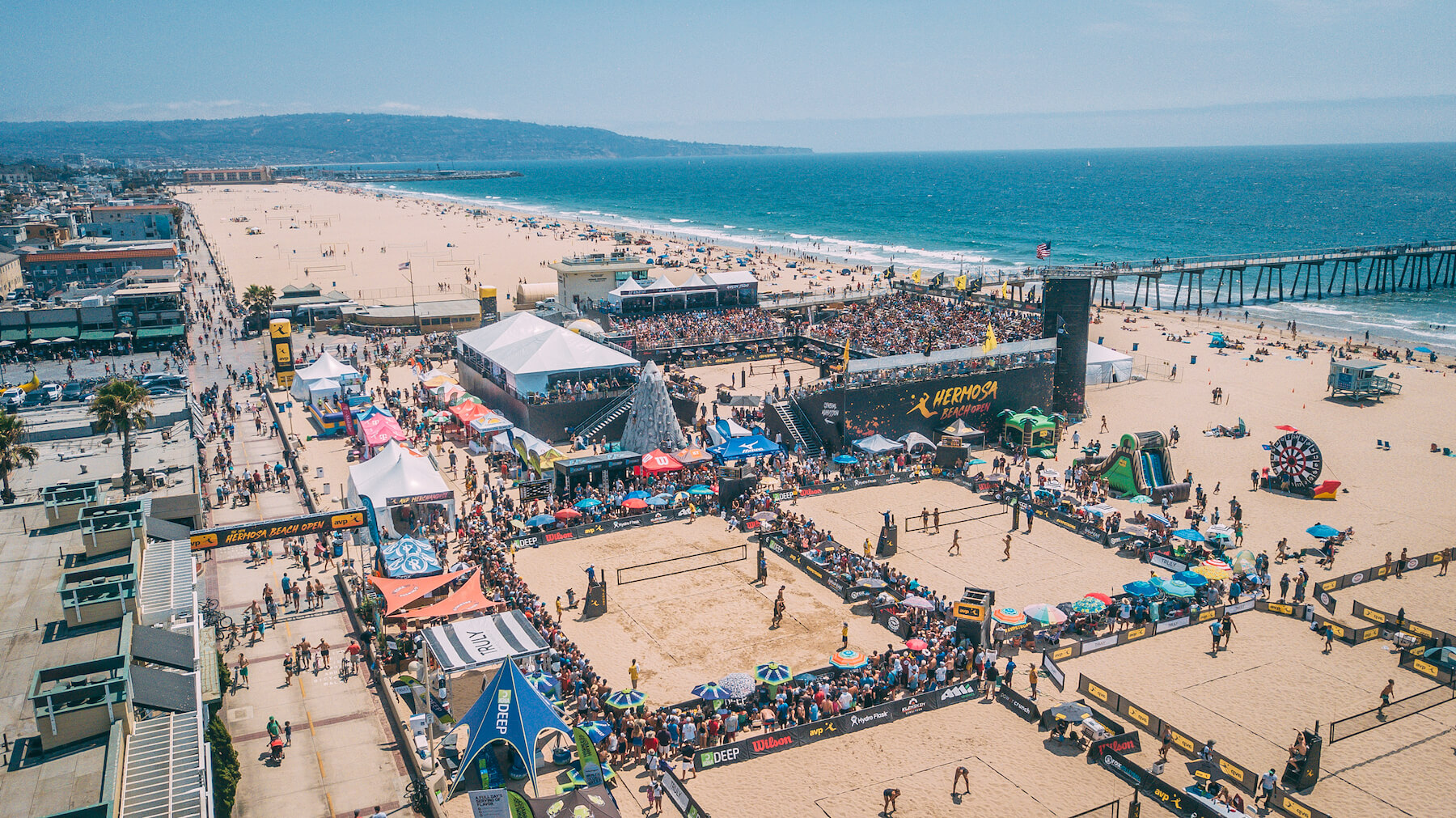 The AVP Tour will have three Gold Series events, five Pro Series events and seven Tour Series events as part of its 2022 beach volleyball schedule, culminating with the AVP Championships in Phoenix.
The new tiered system increases money for athletes breaking into the beach volleyball world. The Championship event in Phoenix, scheduled for September 23–24, will have six teams per gender decided by the team's best two finishes in Gold Series events, plus two wild card teams. The series starts in May and lasts through November. In total, the AVP will distribute $2 million in prize money over 16 total events — the most since 2009.
The Gold Series events will start with Atlanta from August 5–7, then visit traditional stop Manhattan Beach, California, on August 19–21 before culminating in Chicago from September 2–4. Manhattan Beach will remain a 32-team main draw but Atlanta and Chicago will have 16 teams in the main draws.
AVP Pro Series events will be scheduled May 6–8 in Austin, Texas; May 27–29 in New Orleans; July 8–10 in Hermosa Beach, California; July 29–31 in Fort Lauderdale, Florida; on September 16–18 in Atlantic City, New Jersey.
The other tier on the schedule, the Tour Series, will begin June 11–12 in Muskegon, Michigan. Other events will be July 2–3 in Denver; July 7–8 in Waupaca, Wisconsin; July 22–23 in Atlantic City; August 27–28 in Virginia Beach, Virginia; November 12–13 in Huntington Beach, California; and November 19–20 in Clearwater, Florida.