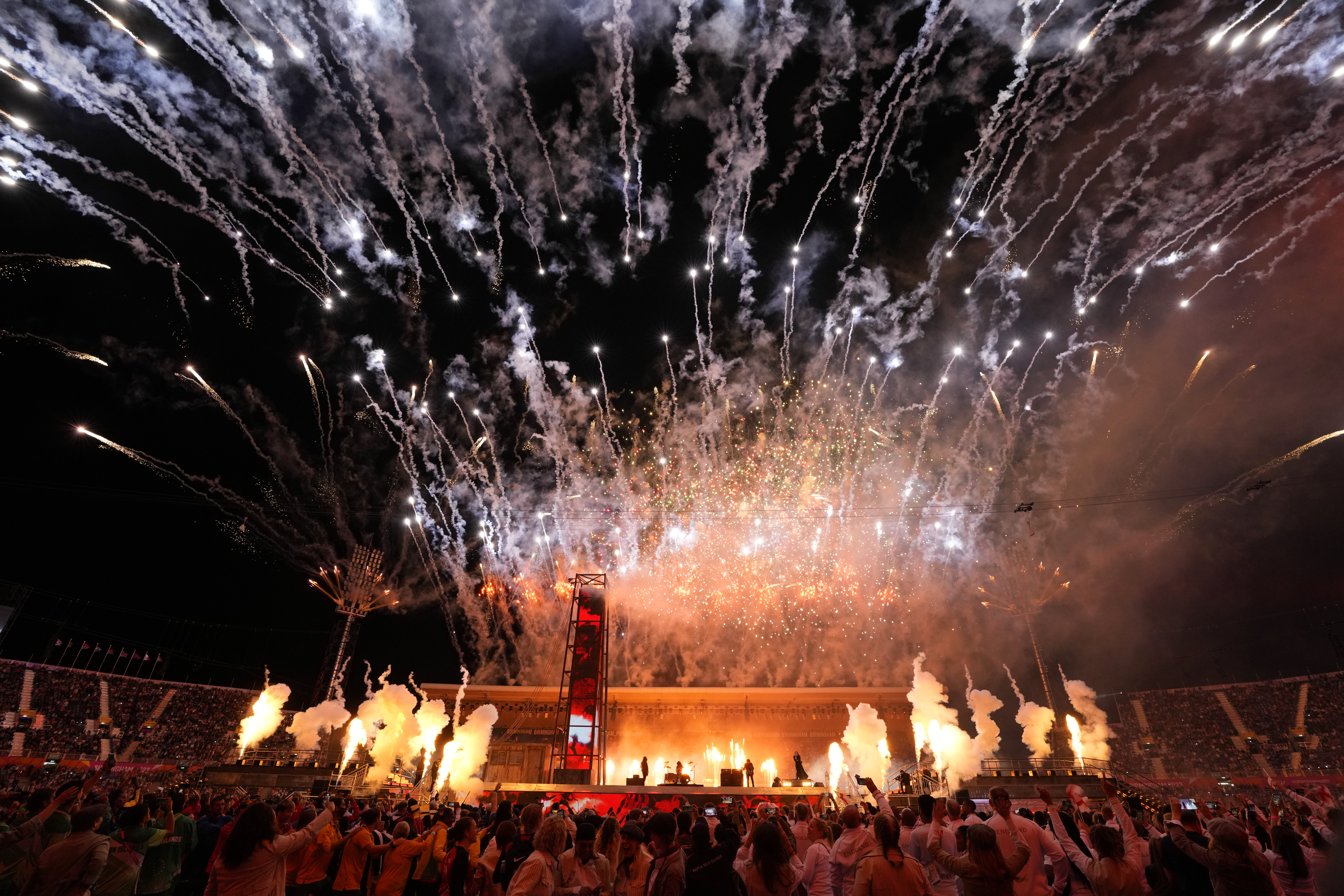 Australia's Victoria state has withdrawn as host of the 2026 Commonwealth Games because of a massive increase in the projected cost of staging the event.
The Games had been scheduled for March 17-29 in the regional centers of Geelong, Bendigo, Ballarat, Gippsland and Shepparton. The state government had promoted the multi-city model as a game changer, with the five regional centers hosting 20 sports and nine fully-integrated Para sports.
"This is hugely disappointing for the Commonwealth Sport Movement, for athletes around the Commonwealth and the Organising Committee who are well advanced in their planning and preparation," the Commonwealth Games said in a statement. "We are disappointed that we were only given eight hours' notice and that no consideration was given to discussing the situation to jointly find solutions prior to this decision being reached by the Government."
Victoria Premier Daniel Andrews on Tuesday said his government last year agreed to host the next edition of the quadrennial event "but not at any cost." Andrews said his government had initially budgeted $1.8 billion to stage the Games but recent estimates put the potential cost as high as $4.8 billion.
"I've made a lot of difficult calls, a lot of very difficult decisions in this job," Andrews said. "This is not one of them. … That (cost) does not represent value for money, that is all cost and no benefit."
In response, the Commonwealth Games said "These figures are attributed to price escalation primarily due to the unique regional delivery model that Victoria chose for these Games, and in particular relate to village and venue builds and transport infrastructure. … Up until this point, the Government had advised that sufficient funding was available to deliver the Victoria 2026 Commonwealth Games."
The government's website had previously promoted Victoria 2026 as a showcase of "what makes the people of our state tick: our unity, our diversity, our sense of community, our welcoming attitude and our love of sport."
"Today is not about finding fault with those cost estimates," Andrews said, declining to outline the reasons for the cost blowouts after notifing Commonwealth Games organizers of his decision. The higher estimate "is well and truly too much."
Birmingham stepped in to host the 2022 Games in England to replace Durban, South Africa. Victoria hosted the 2006 Commonwealth Games in Melbourne. The last edition of the Games held in Australia was in 2018 on the Gold Coast, which is scheduled to host events during the 2032 Olympic Summer Games in Brisbane.
"We are taking advice on the options available to us and remain committed to finding a solution for the Games in 2026 that is in the best interest of our athletes and the wider Commonwealth Sport Movement," the organizers said.