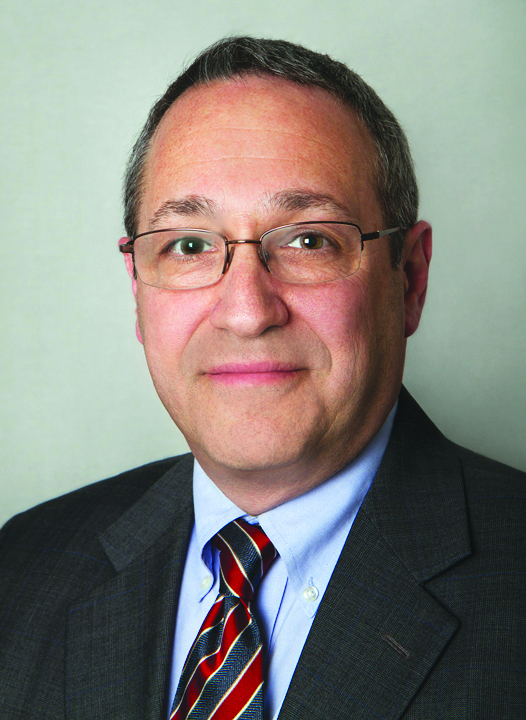 Dear Event Doctor: The beginning of a new year always has us looking ahead into the future. Do you see any big trends emerging in the sports-event industry that organizers should be particularly aware of? —Future Forecast
Dear Future: The expression "the future is now" has never held more significance than it does today. We are in the midst of a "mega-trend" that has seen digital media move from a diversion to an integral part of the live content experience. Digital media platforms ranging from Facebook and Twitter to specialized event apps have played major roles in the planning, promotion and marketing of sports events for a number of years. Event organizers have used texting and other messaging tools to communicate important information about scheduling changes, parking and other issues. Sports-event venues have been playing catch-up by incrementally improving bandwidth capabilities in order to accommodate the fans and journalists who are uploading content to social media in order to share their excitement and opinions with family, friends and readers.
Digital media, then, is no longer the future. It is an integrated part of the overall event experience. How digital media is being used, however, is becoming less prosaic and, frankly, more fun. Event apps no longer simply present information, maps and supplemental content. A rapid "gamification" of digital platforms is adding to the experience both inside and outside of the arena. Many events, venues and apps are delivering virtual reality (VR) viewing opportunities that are stunningly immersive. In early 2017, cutting-edge VR experiences are delivered through goggles or glasses connected to a smartphone. VR has been around for some time, but because of how it is delivered—through phones—it is not yet a mass-entertainment form, nor is it easily shared.
The next exciting step in delivering a fan-appealing VR experience will be AR, or augmented reality, a technology that exploded last summer with the release of the Pokemon Go game. This new platform enables event organizers to insert graphical content into real images on fans' smartphone cameras—no goggles or other special equipment needed. For fans, the appeal of AR is the ability to tap into a fun, interactive game-like environment that can add tremendous entertainment value to the event experience. For event organizers, AR delivers data on engagement levels and can provide opportunities for push messaging to users who are clearly already receptive. Look for AR to be a key driver of innovation in 2017!
Dear Event Doctor: Recently a venue in our city hosted a governing body's event for the first time. Due to a variety of concessions they had to give the organizers, the venue lost money, an outcome our sports commission didn't anticipate when we encouraged them to host. What's the best way to approach the organizer to discuss that situation so we can work together moving forward? —Concession Time
Dear Concession: Spoiler Alert: You are not likely to get any relief from the event organizer after an event is over. As far as the organizer is concerned, the commission was responsible for delivering the benefits promised in their bid. If the event organizer benefited from what was promised them and the host venue lost money as a consequence, there is little you can do after the fact to re-balance the equation.
As an organizer, I have seen this issue surface a number of times during lease negotiations with facilities. I am still surprised when venues are not aware of all of the concessions made in a host city's bid and learn about some of them only while hammering out a lease agreement with the organizer. These situations often put the venue and the organizer in highly contentious territory and could put the city in danger of breaching its contract if the venue does not conform to the offers in the bid. In such cases, the organizer often steps away from the negotiation, leaving the host city's sports commission and the venue to work out their differences to avoid public embarrassment and the potential for financial loss.
It is not in the organizer's best interest to pay for expenses that the host city promised to cover. For this reason, it is important for venues to be involved in the development of the commission's bid from the outset. This will allow the venue to keep from losing money and to gain an understanding of how any financial shortfalls will be handled.
Most venues have a work-order or change-order system they employ to track expenses not specifically covered by the event lease. It's important for them to understand when they can pass along extraordinary expenses before the work begins. This can help avoid misunderstandings and prevent the venue from later being stuck with a bill it was not obligated to cover. Sometimes things that were not covered in the bid but are deemed "absolutely necessary" become less necessary when the requesting party discovers the expense is theirs.
If the venue has determined that the financial loss resulted from concessions made during the bid process, it must share these conclusions with the sports commission. The venue must make it clear that its participation in future bids is contingent on understanding all potential concessions before a bid is presented. The venue may ultimately decide to agree to concessions, but at least it will know the ramifications in advance.
---
The Event Doctor is sports-event veteran Frank Supovitz, president and chief experience officer of Fast Traffic Events & Entertainment, an event management and consulting firm. From 1992 to 2014, Supovitz served as the senior event executive for the National Football League and National Hockey League. He is also the author of "The Sports Event Management and Marketing Playbook." Questions for The Event Doctor can be emailed to Frank Supovitz at eventdoctor@schneiderpublishing.com.