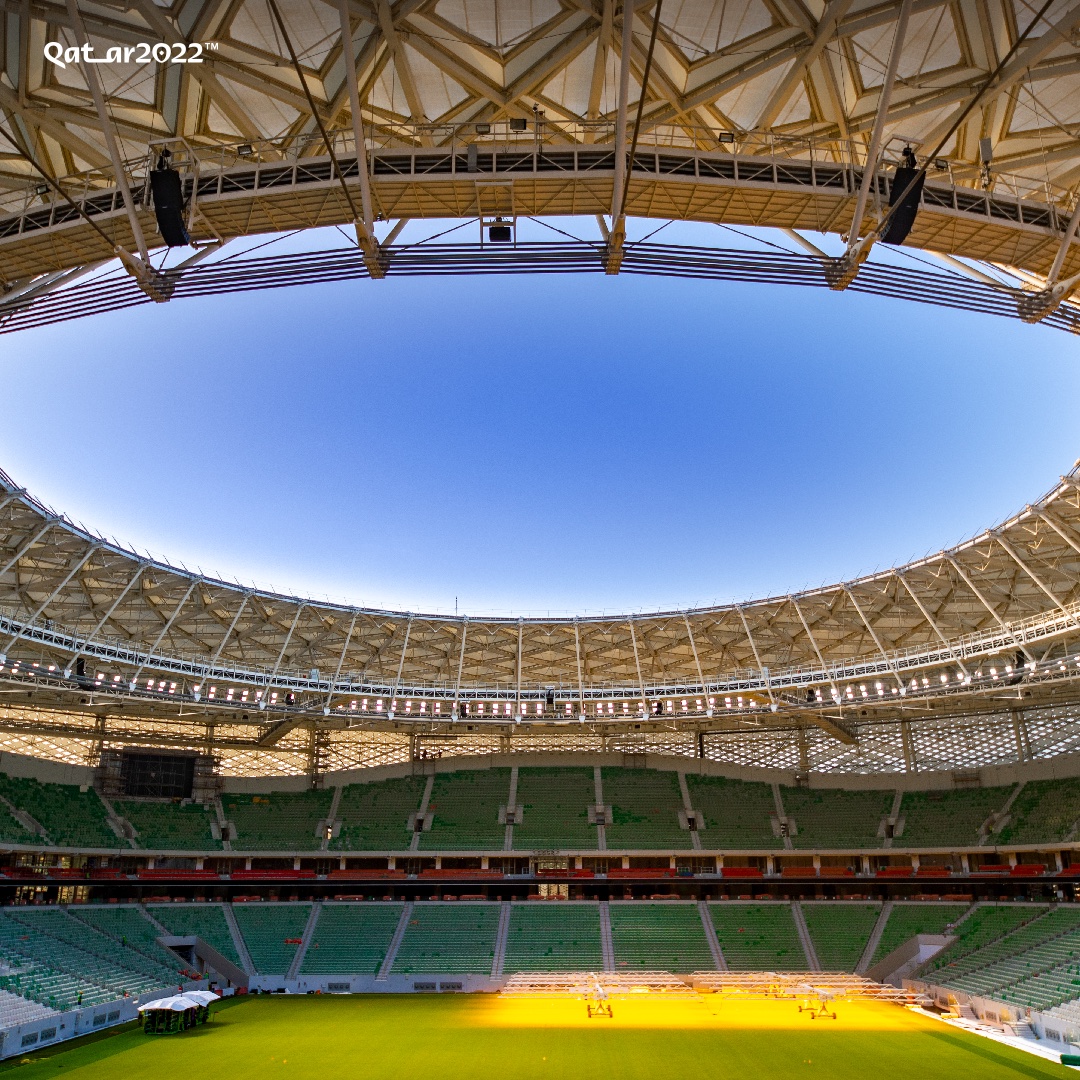 Qatar's latest FIFA 2022 World Cup tournament venue was unveiled when Al Thumama Stadium hosted the Amir Cup Final between Al Rayyan and Al Sadd, the sixth to have been opened by the future host of one of the world's biggest sporting events.
Al Thumama features state-of-the-art cooling technology, which will allow the venue to host events throughout the year. Its precinct includes a number of sporting facilities including cycling and running tracks.
The 40,000-capacity venue will host matches up to the quarterfinals stage during Qatar 2022. It follows Khalifa International, Al Janoub, Education City, Ahmad Bin Ali and Al Bayt in being declared ready to host matches during next year's tournament.
"We are incredibly proud to have inaugurated the sixth tournament-ready stadium ahead of next year's FIFA World Cup," said H.E. Hassan Al Thawadi, secretary general of the Supreme Committee for Delivery & Legacy. "We are now within touching distance of the World Cup. Soon we will pass the one year to go milestone and host the FIFA Arab Cup – which will give us a major opportunity to test all our plans for Qatar 2022. We stand ready and prepared to host a memorable World Cup for the benefit of Qatar, the region and the world."
The venue was designed by Qatari architect Ibrahim M. Jaidah. Designed to resemble the 'gahfiya' head cap worn by men and boys across the Arab world, Al Thumama is the first stadium to be designed by a Qatari architect.
"Al Thumama is a very special venue for everyone in Qatar," Al Thawadi said. "It pays tribute to an important piece of clothing that is proudly worn by men and boys across the Arab world and its unique design showcases the talent and innovation of our people."