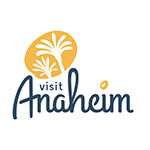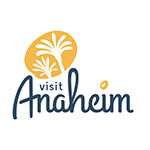 The Anaheim/Orange County (California) Visitor & Convention Bureau has changed its name to Visit Anaheim after more than 20 years as AOCVCB. To land on its new name and brand, the DMO conducted multiple focus groups and key stakeholder interviews in and around Anaheim, Orange County, Los Angeles, Phoenix and San Jose to better understand how travelers perceived the destination, which includes Anaheim, Garden Grove and the greater Orange County area.
"A year's worth of brand exploration, consumer, meetings and travel trade research told us clearly that we needed a name and brand that is reflective of our organization's mission," said Jay Burress, president and CEO of Visit Anaheim. "Visit Anaheim is a name that travel enthusiasts and conventioneers can easily find and understand. It evokes a sense of discovery and clearly communicates that we have an incredible, awe-inspiring destination that people should come see for themselves."
For its new logo, Visit Anaheim turned to Kansas City-based MMGY Global, a travel marketing agency. "Our new look is bold, timeless and delights in the uniqueness of Anaheim," Burress said. "It also perfectly encapsulates the next stage we are entering into as an organization. We are here to help inspire the imagination of every visitor that comes to our destination —whether they're a sports fan, adrenaline junkie, beach lover, theme park enthusiast or foodie—and change the way they see the world."
To celebrate the brand's new look, Visit Anaheim partnered with pavement artist Joe Hill to install three large, interactive 3D illustrations in front of New York City's Flatiron Building. Those passing by were encouraged to jump into the artwork, capture and share their favorite vacation snapshot. The installations will then be moved to the Center Street Promenade in downtown Anaheim as part of a community-wide celebration of the rebranding on June 25.