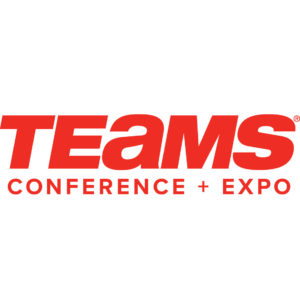 Northstar Meetings Group has announced that the TEAMS '21 Conference & Expo will be held in Atlantic City, September 27–30, 2021. The announcement was made during a press conference organized by Meet AC and the Atlantic City Sports Commission at Jim Whelan Boardwalk Hall. TEAMS, the world's largest gathering of sports-event organizers, was last held in Atlantic City in 2016.
"Atlantic City is thrilled to be hosting TEAMS for a second time," said Jim Wood, president and CEO of Meet AC and the Atlantic City Sports Commission. "Since hosting TEAMS in 2016, sporting events and sports-related meetings and conventions have become a growing and important source of business for Atlantic City. We look forward to continuing that growth trajectory by hosting TEAMS again in 2021."
Attendees at TEAMS '21, which includes the gatekeepers to the 88 million room nights and $31 billion in direct spending generated by sports-related travel annually, will gather at the Atlantic City Convention Center. The Atlantic City Convention Center, which is designed to incorporate and reflect Atlantic City's seaside location, occupies a 31-acre site and offers five exhibit halls, 45 meeting rooms and nearly 500,000 square feet of contiguous exhibit space. Earlier this year, the Atlantic City Convention Center was awarded LEED GOLD certification, a designation developed by the U.S. Green Building Council to recognize superior environmental stewardship.
"Atlantic City has been a loyal, multi-year sponsor of the TEAMS Conference & Expo and has also supported the growth of the sports-event industry by sponsoring and hosting the EsportsTravel Summit," said Timothy Schneider, founder of the TEAMS Conference and chairman of the Sports Division of Northstar Travel Group, which organizes both events. "Attendees who return with us for TEAMS '21 will experience Atlantic City's amazing ability to provide meeting and event planners with a unique experience each time they visit Atlantic City."
Whether event organizers are looking to stage a sporting event, tournament or meeting, Atlantic City welcomes groups with nearly 18,000 hotel rooms and an array of meeting facilities of all sizes. Located within a few hours' drive of nearly one-third of the nation's population, Atlantic City has become a favorite location for conventions, trade shows and sporting events. The city's beach and iconic Boardwalk make Atlantic City unique among gaming destinations and serve as a magnet for visitors from all over the world.
TEAMS '19 will be held November 11–14, 2019, in Anaheim. TEAMS '20 will be held October 19–22, 2020, in Houston.