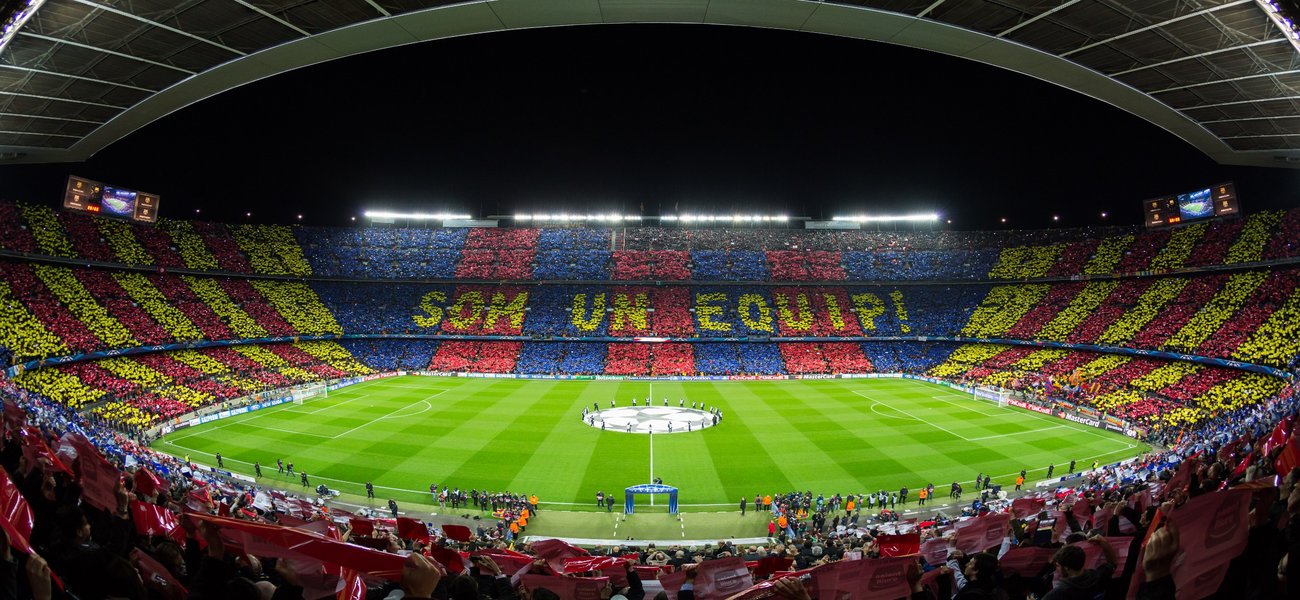 One of the biggest names in world soccer is doing something that no fan would have thought possible: FC Barcelona will sell the naming rights for its stadium, the Camp Nou, for one year as a way to raise money to fight the COVID-19 pandemic.
The megaclub's executive board announced the decision during a suspension in play for La Liga, which Barcelona leads going into the final stretch of the regular season. The Camp Nou, graced by Lionel Messi throughout his career, seats 99,000 fans and has never had a title sponsor since its opening in 1957. It is the biggest stadium in Europe and has hosted the Champions League finals, the 1982 World Cup and 1992 Olympic Summer Games.
More than 20,000 people have died in Spain because of the coronavirus, second only to the United States. Barcelona's foundation for social charities would manage the investment of the money in fighting the virus. Barcelona wants to propose using part of the money in Spain and in countries where the club has current charities along with helping the elderly.
"We want to send a universal message: For the first time someone will have the opportunity to put their name on Camp Nou and the revenues will go to all of humanity, not just Barca," club vice president Jordi Cardoner, who has recovered from the coronavirus, told The Associated Press. "The initiative arose in an emergency situation. We think that we have to have a very quick response, putting our crown jewel at the service (of the fight)."
The club's original plan was to sell the title rights for the 2023–2024 season, but that will be pushed up. The original estimate was that the naming rights would be worth about $326 million for a 25-year naming rights contract.
Cardoner told the AP that the one-year deal will be separate from the long-term plan down the line to sell naming rights, which would be used to pay for stadium renovations. The Camp Nou moniker would stay as part of the new name.
"Camp Nou is sending out an S.O.S.," Cardoner said. "We are open to everything. We want to maximize the economic participation and to ensure that the partners share our same social values."
Barcelona long refused sponsorship not only of its stadium but of the uniforms the team wears. It was not until 2006 that the club had a sponsor on the front of its shirt until partnering with UNICEF. The club moved the UNICEF logo to the back of the shirt in 2011 and sold the front to a corporate sponsor.