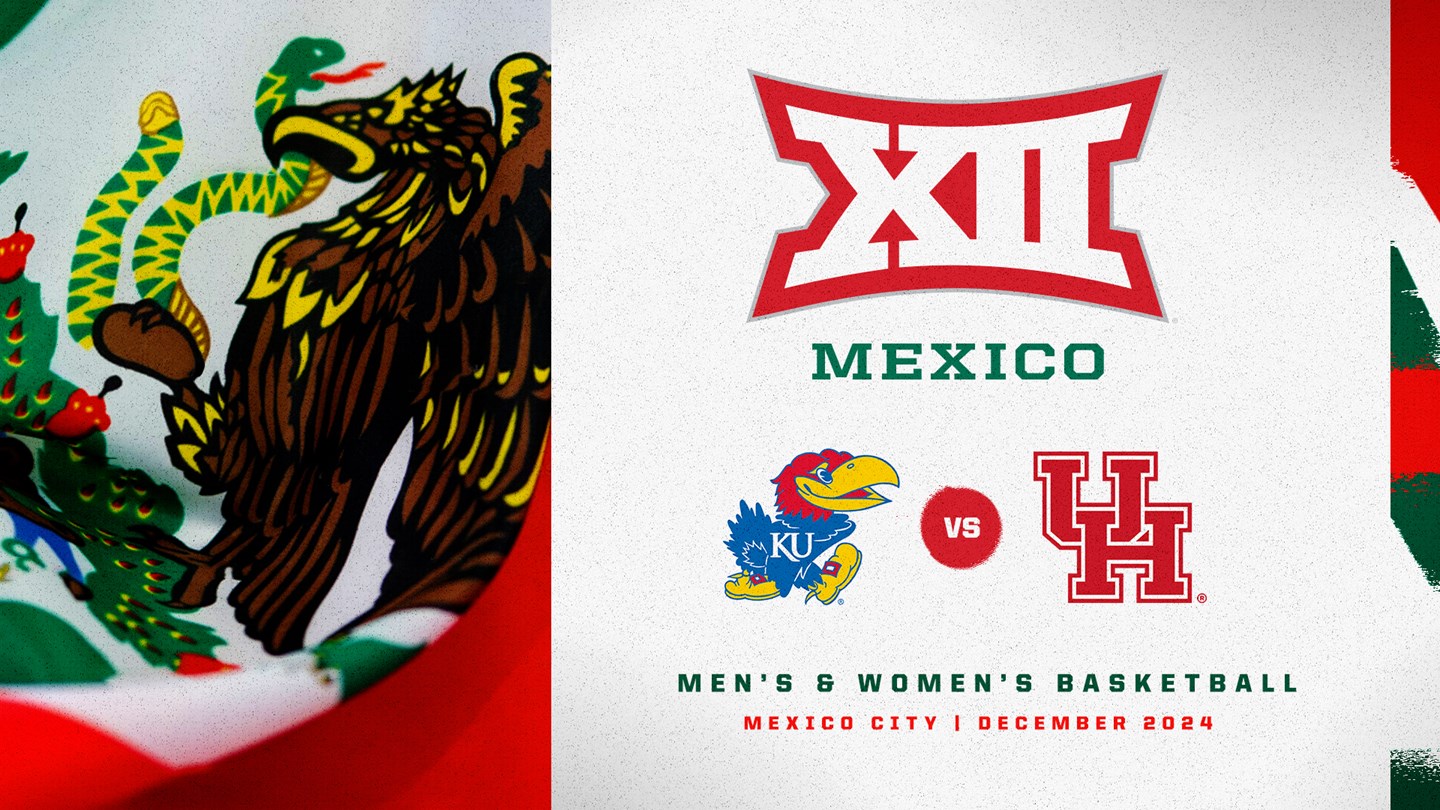 The Big 12 Conference has announced the launch of Big 12 Mexico, the conference's first international extension that will see men's and women's basketball, women's soccer and baseball games held in Mexico.
Big 12 Mexico's first event will be a men's and women's basketball matchup between Kansas and Houston in Mexico City at Arena CDMX in December 2024. Following the launch of Big 12 basketball in Mexico, Big 12 women's soccer and baseball will participate in exhibitions against clubs from the region.
Additionally, the Big 12 will explore establishing a football bowl game in Monterrey starting in 2026, the first ever in the country.
"Mexico is a natural extension to the Big 12 footprint, and I'm thrilled to introduce Big 12 Mexico as the conference's first-ever international presence," said Big 12 Commissioner Brett Yormark. "Through Big 12 Mexico, our student-athletes will have the opportunity to compete in an international setting and our conference will have the chance to showcase our brand across Mexico."
Beyond hosting conference games across multiple sports, Big 12 Mexico will see the conference execute a variety of community outreach programming, commercial partnerships, merchandise and activations. Five current and future Big 12 campuses — Baylor, Houston, TCU, Texas and Texas Tech — are located less than 400 miles away from Mexico, while Oklahoma and Oklahoma State have campus extensions in Mexico.
The Big 12 Conference will team with Mexico City-based Zignia as a co-promotional partner. Zignia will support with marketing and sales of Big 12 Mexico events, as well as provide the conference with their depth of resources. On Location will assist with all school travel and VIP packages, while Endeavor will assist the conference with its international digital strategy. Fox Sports and ESPN will integrate the Big 12 product across Mexico and Spanish-speaking communities through ESPN Deportes, ESPN Mexico, ESPN on Star+ and Fox Deportes, which will air select Big 12 football and basketball games. The Big 12 will look to secure Spanish radio broadcasts for football and basketball championships in 2023–2024 and beyond.