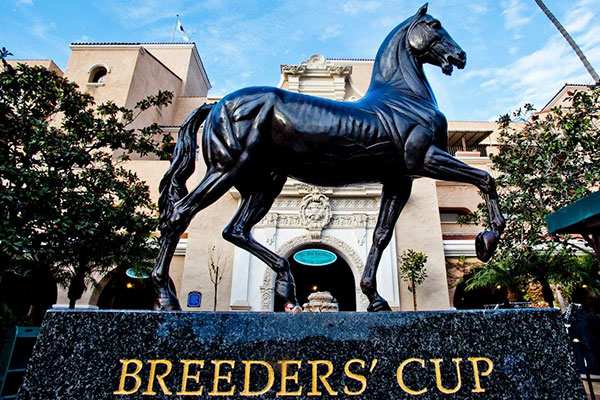 The Breeders' Cup, thoroughbred racing's year-end global championship event, has announced the 2024 World Championships will take place in Del Mar, California, November 1–2.
The Del Mar Thoroughbred Club will host the best horses, trainers and jockeys for two days of action that features 14 Grade 1 races with purses and awards totaling more than $31 million.
"We are delighted to announce that the World Championships will be returning to Del Mar next year for what is sure to be an unforgettable two-year-run on the West Coast," said Drew Fleming, Breeders' Cup president and chief executive officer. "Breeders' Cup has always been a strong supporter of California racing and we look forward to showcasing this wonderful venue once again to our horsemen and fans from around the world."
Located on the Pacific coastline, just north of San Diego, Del Mar — "Where the Turf Meets the Surf" — is one of the world's most recognizable and scenic racing venues.
"We're excited for the return of Breeders' Cup to Del Mar in 2024. The prestige of the event combined with our venue's iconic, seaside setting makes for an extraordinary weekend," said Josh Rubinstein, president of Del Mar Thoroughbred Club. "Additionally, we are grateful for the economic support the Championship races bring to our community. This is a milestone event for San Diego, and we look forward to building upon the record-breaking success in 2017 and 2021."
This year's 40th running of the Breeders' Cup World Championships will be held at Santa Anita Park in Arcadia, California, November 3–4.