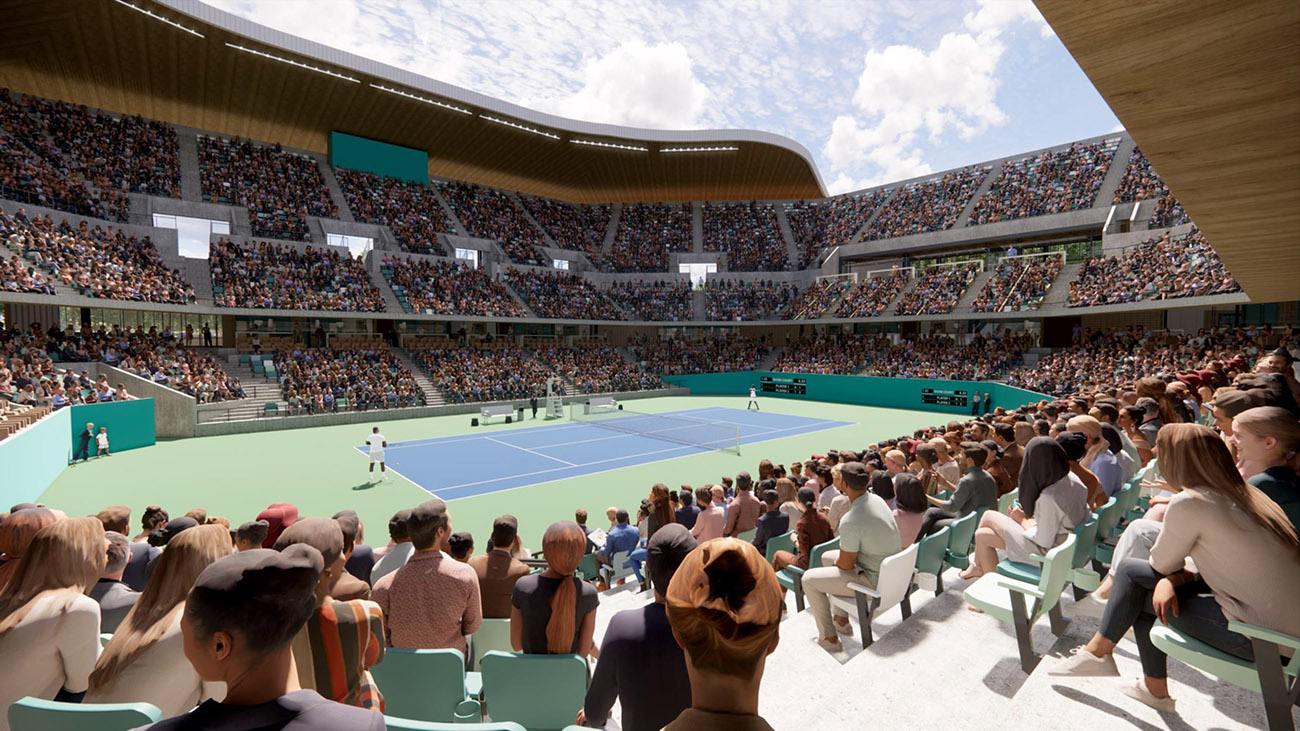 Beemok Sports is asking the city of Charlotte to contribute roughly $130 million toward a four-stadium tennis campus at the River District.
The Charleston, South Carolina, firm is looking for a new home for the Western & Southern Open. The rights to the tournament, which is currently organized in the Cincinnati area, were acquired by Beemok from the United States Tennis Association in September.
The Western & Southern Open takes place over a two-week period each August. It could potentially bring an annual economic impact of around $265 million per year, drawing approximately 350,000 attendees.
"Charlotte is trying to establish itself as a world city," city council member Ed Driggs said. "You take an event like this and that's a step in that direction. That's an important step because of the international audience there is for tennis."
The $130 million "Project Break Point" is asking the city of Charlotte and Mecklenburg County for is about one-third of the total price of $400 million.
The campus would host 200 events a year, including collegiate and junior championships, pickleball matches, festivals and concerts, Beemok's Ford Perry said during a joint city and county economic development committee meeting on May 10.
Beemok Capital is owned by Charleston billionaire Ben Navarro, who tried to buy the Carolina Panthers in 2018.