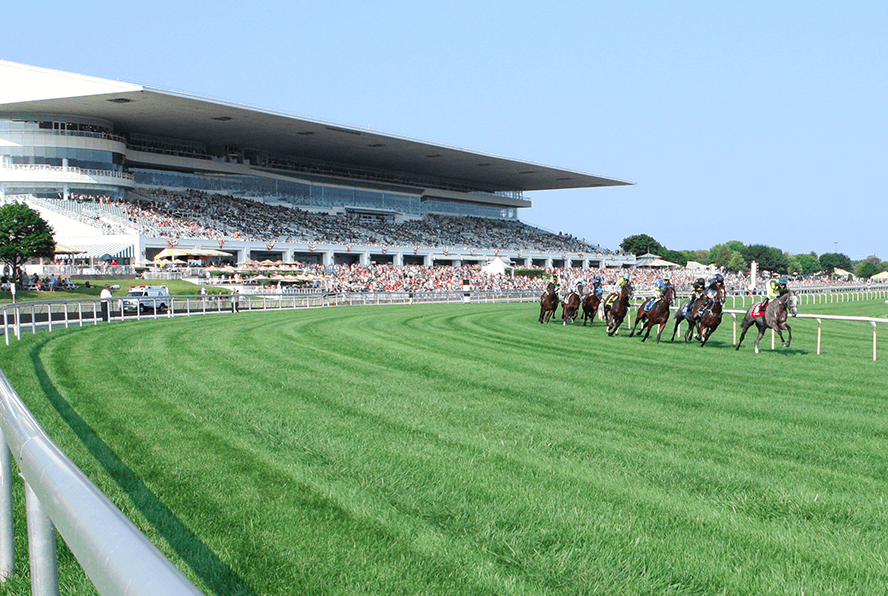 The Chicago Bears, who have played at Soldier Field since 1971 other than a one-year break while the venue underwent an extensive renovation, may be leaving the venerable site on the banks of Lake Michigan for good.
The team has reportedly signed a purchase agreement for Arlington International Racecourse, which could potentially become the site of a new stadium for the team. The news was first reported on Tuesday evening by The Athletic. Arlington Racecourse, located in the Chicago suburbs, sits on 326 acres and is owned by Churchill Downs.
"We are excited to have executed a Purchase and Sale Agreement (PSA) for the Arlington Park property," said Bears President and Chief Executive Officer Ted Phillips. "… Much work remains to be completed, including working closely with the Village of Arlington Heights and surrounding communities, before we can close on this transaction. Our goal is to chart a path forward that allows our team to thrive on the field, Chicagoland to prosper from this endeavor, and the Bears organization to be ensured a strong future. We will never stop working toward delivering Bears fans the very best experience. We will continue to provide updates on our progress at the appropriate time."
The Bears in June submitted a bid to purchase the complex while also having talks with the city of Chicago over its long-term future at Soldier Field. Chicago Mayor Lori Lightfoot describing the announcement as "clearly a negotiating tactic."
Lightfoot has softened her public comments a little bit since June, saying on Twitter: "My statement still stands on the Bears: my admin remains committed to continuing the work to keep the team in Chicago. As I have said numerous times, our door in City Hall remains open."
Soldier Field opened in 1924 and is the oldest stadium in the NFL. It has undergone several renovations since opening, most recently in 2002 which modernized the facility but also lowered the stadium capacity and caused it to be delisted as a National Historic Landmark. Along with the Bears, the Chicago Fire has been a tenant at the facility in the past before returning to Soldier Field this year.
"Just as the Bears view this as a business decision so does the City," a city spokesperson told The Athletic. "This season, Soldier Field signed a major contract with (Major League Soccer franchise) the Chicago Fire and just last weekend Soldier Field hosted the Shamrock Series — both of which are lucrative for the Chicago Park District and local economy."