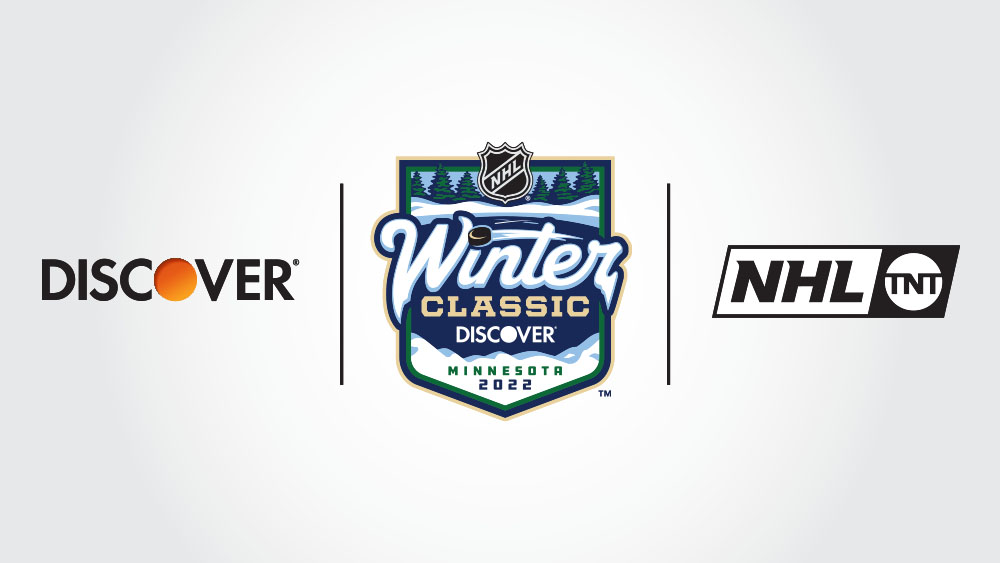 Discover, the National Hockey League and Turner Sports have announced a partnership that will see Discover named the title sponsor of the NHL Winter Classic. Discover will take over sponsorship starting with the 2022 outdoor event on January 1 between the St. Louis Blues and Minnesota Wild at Target Field in Minneapolis. The game will be shown on TNT.
Discover has been an NHL sponsor for more than a decade and becomes the first major brand partnership announced as part of Turner Sports' inaugural season of NHL coverage. Discover is the Official Credit Card and the Official Bank of the NHL in the United States and will see its marks featured prominently throughout promotions surrounding the Winter Classic, across Turner Sports' platforms and on-site activations.
"When Discover extended our partnership with the NHL, we committed to deliver unique experiences to hockey's passionate fan base while helping consumers achieve brighter financial futures," said Kate Manfred, senior vice president and chief marketing officer at Discover.  "And there is not a more unique experience for hockey fans than NHL's Winter Classic. We are proud to be the title sponsor of one of the NHL's most prestigious events. We are equally excited about working with Turner Sports to bring this game to the fans, and to create unique content across Turner Sports' platforms all season long."
"We are thrilled to have Discover join us as title sponsor of the NHL Winter Classic, one of the crown jewel events on the NHL season calendar," said Brian Jennings, NHL chief brand officer and senior executive vice president. "This highly anticipated and special event on New Year's Day brings together passionate NHL fans to celebrate the heritage of our great game. Discover, a committed NHL partner since 2010, will deliver creative and unique 2022 Discover NHL Winter Classic activations to connect with our fan base."
As part of the deal, Discover will also be featured as sponsor of the Discover Second Intermission Report throughout Turner Sports' inaugural season of NHL game coverage, with additional promotional extensions across Bleacher Report.