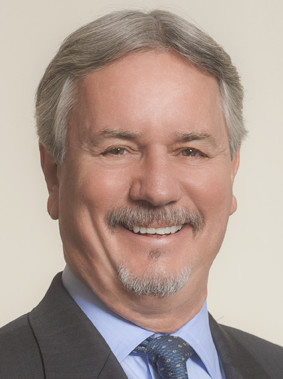 Do You Feel a Draft?
Mrs. Connors is a gamer, is fairly knowledgeable about sports, has driven a Zamboni and is generally willing to hang on to the couch when the big game is on to root, root, root for the home team. But in her world the perfect sporting event is the Kentucky Derby. Friends arrive, you get the party going with minty drinks and appetizers during the pre-race broadcast and then the actual contest only takes a minute and a half. They're off, there they go, down the stretch they come and it's over! Dinner's ready. Let's eat.
Derby Day is a breeze compared to the glacially slow pace of the NFL draft. Their 2013 fresh meat lottery is now history and this much we know—local fans are never satisfied (it's a field day for second-guessers) but when it's over at least a bunch of proud moms are going to get new houses. Meanwhile, as the latest crop of rookies goes "on the clock" to see who flourishes and who flops, I offer my 2013 NFL Draft All-Name Team:
Kyle Juszczyk (Hey Kyle! Wanna buy a vowel?)
Barkevious Mingo (And I bet he bites, too.)
Star Lotulelei (Lotulelei who?)
Zach Ertz (That's Ztre Chaz backwards. I'm not sure which is worse.)
Christine "Spellcheck" Michael ('Nuf said.)
Tank Carradine (Now that's a football name!)
Jamaris Slaughter (And so is that!)
Bacari Rambo (And another!)
Blidi Wreh-Williams (What the wha?)
Manti Te'o (No worries, bro. Kris Humphries had a ficticious wife, too!)
The pro-sports draft that is most like the Kentucky Derby might be the WNBA's, and this year's show was over after three picks. The league has bet the house that these three rookies—Brittany Griner (Baylor/Phoenix Mercury), Elena Delle Donne (Delaware/Chicago Sky) and Skylar Diggins (ND/Tulsa Shock)—are going to save their bacon the way Magic and Larry revived the fortunes of the NBA.
The new faces of the women's game were presented during a major press junket following the draft looking like a 21st century version of Charlie's Angels. Brittany, the skater kid tomboy in a checked shirt, bow tie and slacks; Elena, elegantly attired in suburban chic; and Skylar—big hair, big eyes and big personality—looking like the kid sister of Beyoncé's alter ego Sasha Fierce. It was no surprise when Roc Nation Sports announced that they have signed a deal to represent Diggins. RNS, a joint venture between Mrs. Carter's husband Jay-Z and the legendary Creative Artists Agency, also represented Robbie Cano. Jay-Z recently gave up his minority share in the Brooklyn Nets so they could add NBA stars to the stable in the future.
The Jay-Z/CAA deal represents a further confluence of the entertainment and sports industry. Now the buzz in Motor City is that you will see more cross-branding and celebrity collaborations in the auto industry in the very near future. In the works: Crain's Detroit Business will sponsor a conference in September focusing on the business of music in Detroit with a look at its integration into automotive branding. Already in the mix: the Panasonic/Fender auto-sound partnership and Iggy Pop and Berry Gordy appearing in the new Chrysler 300 commercials. Are they thinking Iggy's fans are the target market? God help our weak economy!
---
Thom Connors is regional vice-president of the venue-management company SMG and General Manger at the Cobo Center in Detroit. He is a 30-year veteran of the event industry, having managed venues in Orlando, Miami and Puerto Rico. His column appears exclusively on SportsTravelMagazine.com.