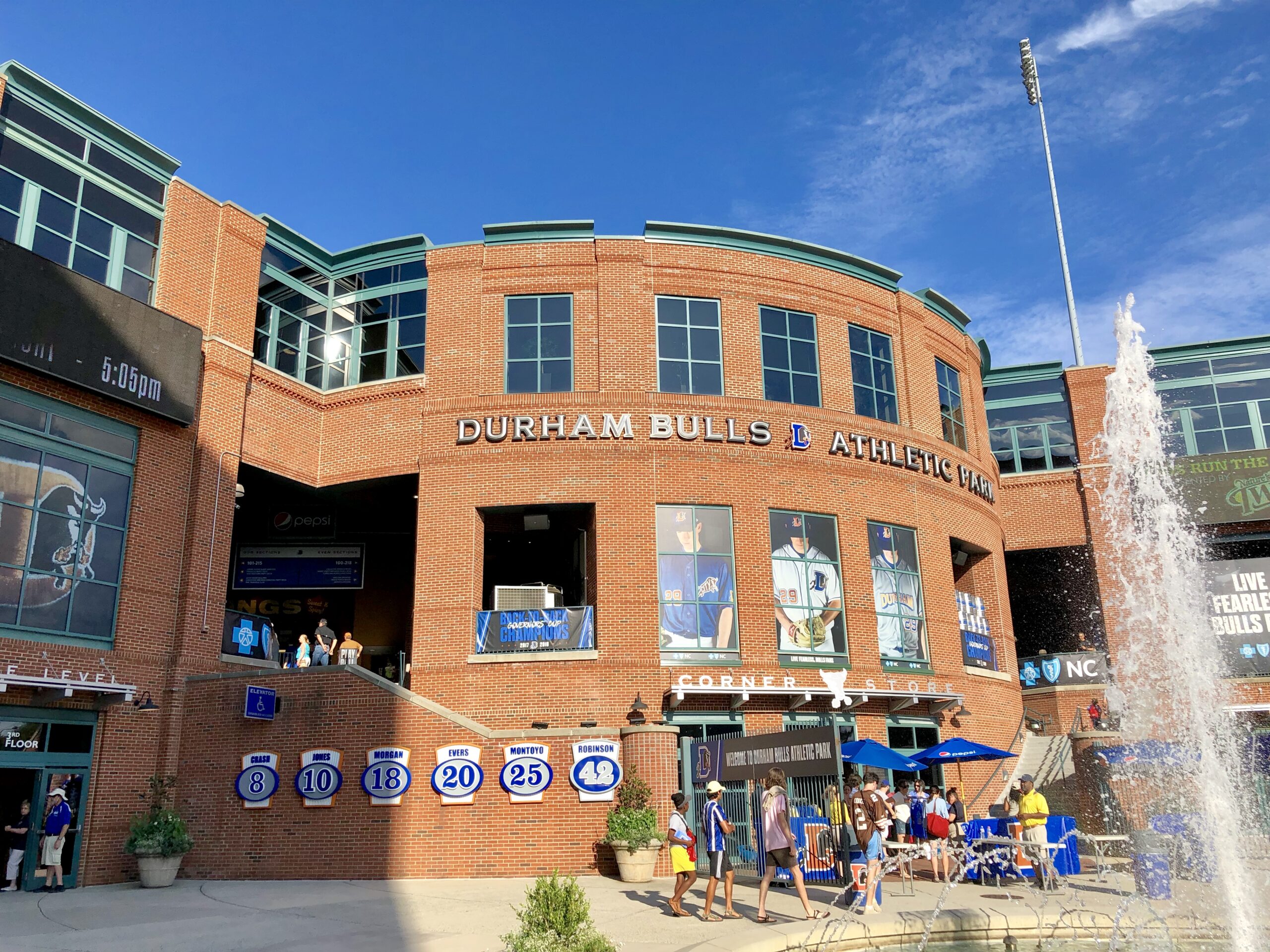 The home of Crash Davis is getting a more than $10 million facelift.
The fictional character played by Kevin Costner in "Bull Durham" would certainly approve of the real-life renovations upcoming at Durham Bulls Athletic Park in the North Carolina destination. The changes need to come by 2025 as required by Major League Baseball to comply with the Bulls organization's Player Development License. The city of Durham will be supplying the funding.
"We look forward to working together to complete the improvements as required by Major League Baseball of all 120 minor league baseball stadiums," said Mike Birling, vice president of Durham Bulls baseball operations. "These include such upgrades as facilities specifically designed for female umpires and team officials, enhanced training facilities, and other player and baseball-centric renovations."
In addition to what goes on inside the stadium on game day, players and fans are also spending money at nearby businesses. The baseball team helps keep the local economy afloat.
A report from 2019 shows the Durham Bulls — the Triple-A affiliate of the Tampa Bay Rays — brought in $33.3 million of direct economic impact, and the team's presence supported thousands of jobs.
The city of Durham says it hopes to finalize the construction contract by mid-June. On site construction should be starting this August and complete by April 2023.