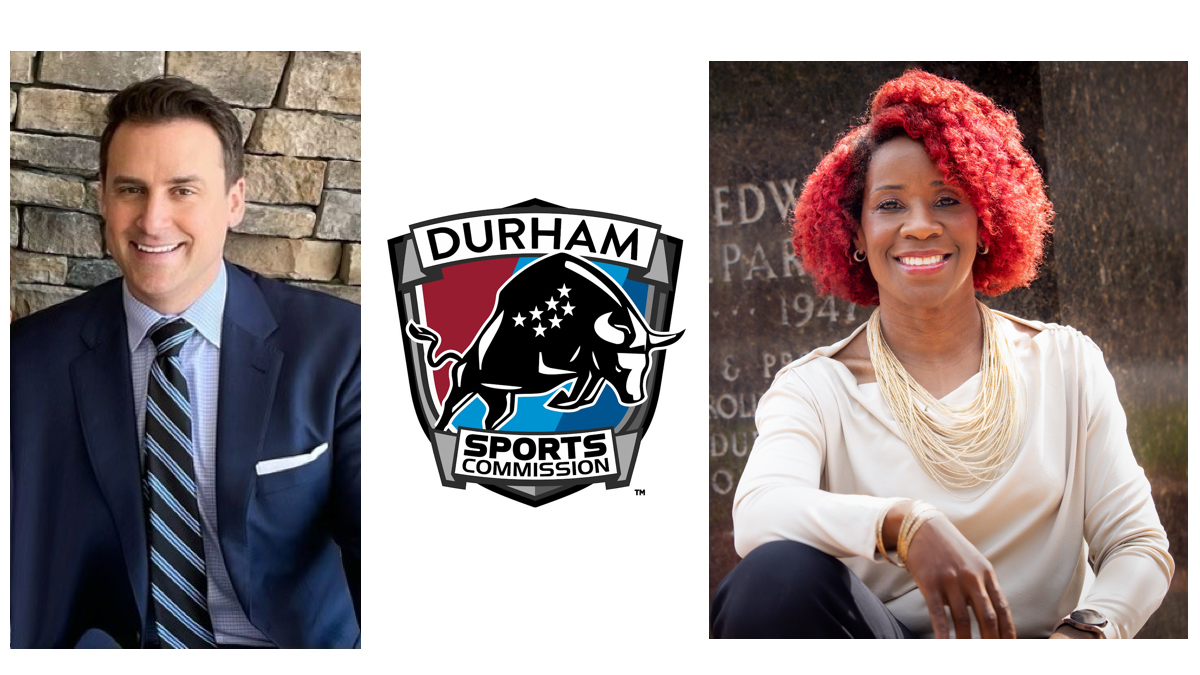 The Durham Sports Commission's Board of Directors has elected two new members, Angelique Stallings and Ryan Craig.
Stallings is the owner and founder of Mocha Mind Agency, a consulting and communications strategy firm. She also serves as the vice president of community investment with the Greater Durham Chamber of Commerce.
Craig works as a health and welfare consultant at Gallagher, an insurance brokerage, risk management and consulting firms. He is a member of the Duke Sports Business Conference Alumni Board.
"The future is bright, and our board, made up of dynamic leaders who are visionaries and forward-thinkers will utilize the new three-year strategic blueprint as a playbook to elevate the local Durham sports community and recruit and retain both regional and national sporting events to the Bull City," said Marcus Manning, executive director of the Durham Sports Commission. "Both Stallings and Craig have demonstrated their deep-rooted, unwavering dedication to our community. Their contributions will be essential in the continued growth and sustained success of our organization and the broader Durham sports ecosystem."
Stallings has served the Durham community for 20-plus years in various roles. She is a member of the Durham Success Summit Advisory Counsel, Durham Committee on the Affairs of Black People and the NC Central University Athletics and Alumni Association. Before her current roles, she worked as a marketing and sales executive at Radio One Raleigh. She is a graduate of North Carolina Central University.
Craig previously worked in the Duke University athletics department, focusing on digital strategy, overseeing the website, mobile apps and social media for 27 varsity sports. Immediate after graduating from Duke, he worked at WRAL-TV for eight years in various roles.
The term for these two new board members began July 1 and will expire June 30, 2026. Ingrid Wicker McCree will continue as board chair with Ray Trapp replacing Susan Scott as vice-chair. Mitch Moser will continue in his role as secretary/treasurer.