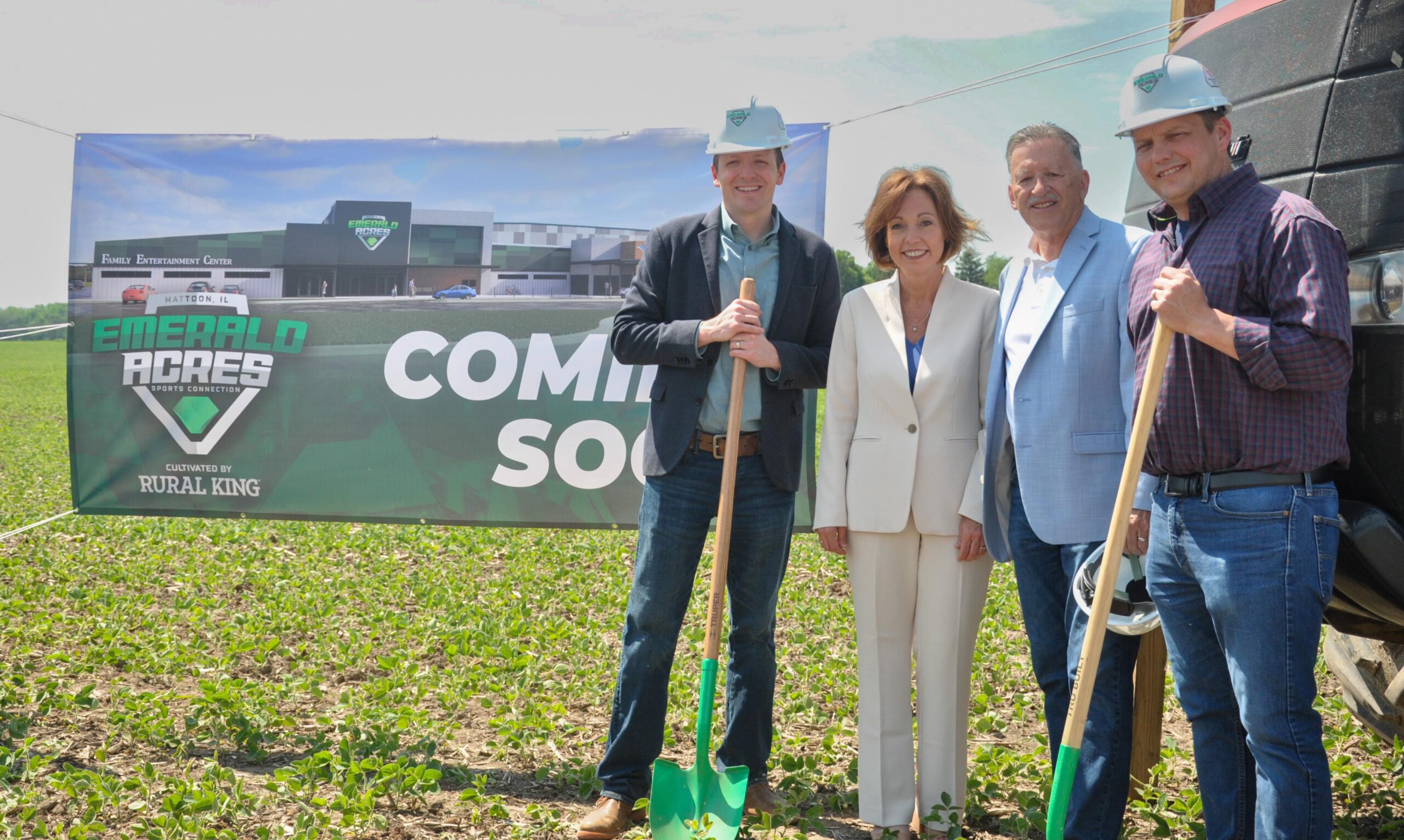 Emerald Acres Sports Connection held its groundbreaking event on May 31 in Mattoon, Illinois, to mark the official start of construction on the state-of-the-art sports complex operated by Sports Facilities Companies, in partnership with local farm supply store Rural King.
Emerald Acres Sports Connection, a mixed-use development centered around sports, will encompass 150 acres of land and feature eight basketball/16 volleyball courts, 16 multi-purpose fields, eight baseball diamonds, a family entertainment center, and a walkable retail and restaurant area. Emerald Acres is aiming to have 580,000 visitors annually, bringing $23.8 million in economic impact to the area.
Construction is estimated to be finished in the summer of 2024. Emerald Acres Sports Connection plans to partner with local schools, sports organizations, and community groups, offering access to trainin facilities, coaching programs, and tournaments.
"This project is so much more than just a sports complex," said Blake Pierce, president of Emerald Acres Sports Connection. "This will transform the economic development trajectory of our entire region."
Alex Melvin, chief executive officer of Rural King, outlined the facility's goals and the positive impact it will have on the local community. The speakers also included Mattoon Mayor Rick Hall and Sports Facilities Companies Project Executive John Wolfe II.
"We are more than excited to serve the city of Mattoon through this initiative, which has the potential to maximize the benefits of the thriving $39.7 billion travel and sports tourism industry," said Wolfe II.
Sarah Bush Lincoln Health Center was also announced as the healthcare provider of choice for the venue.
"We are honored to be named the Emerald Acres healthcare provider of choice and are excited about what this complex will mean for economic development, not just for our community, but for our region," said Sarah Bush Lincoln President and Chief Executive Officer Kim Uphoff. "Our Mattoon Walk-In Clinic, which will be relocated to this complex, will continue to serve local and area residents as well as the athletes who compete in this facility."