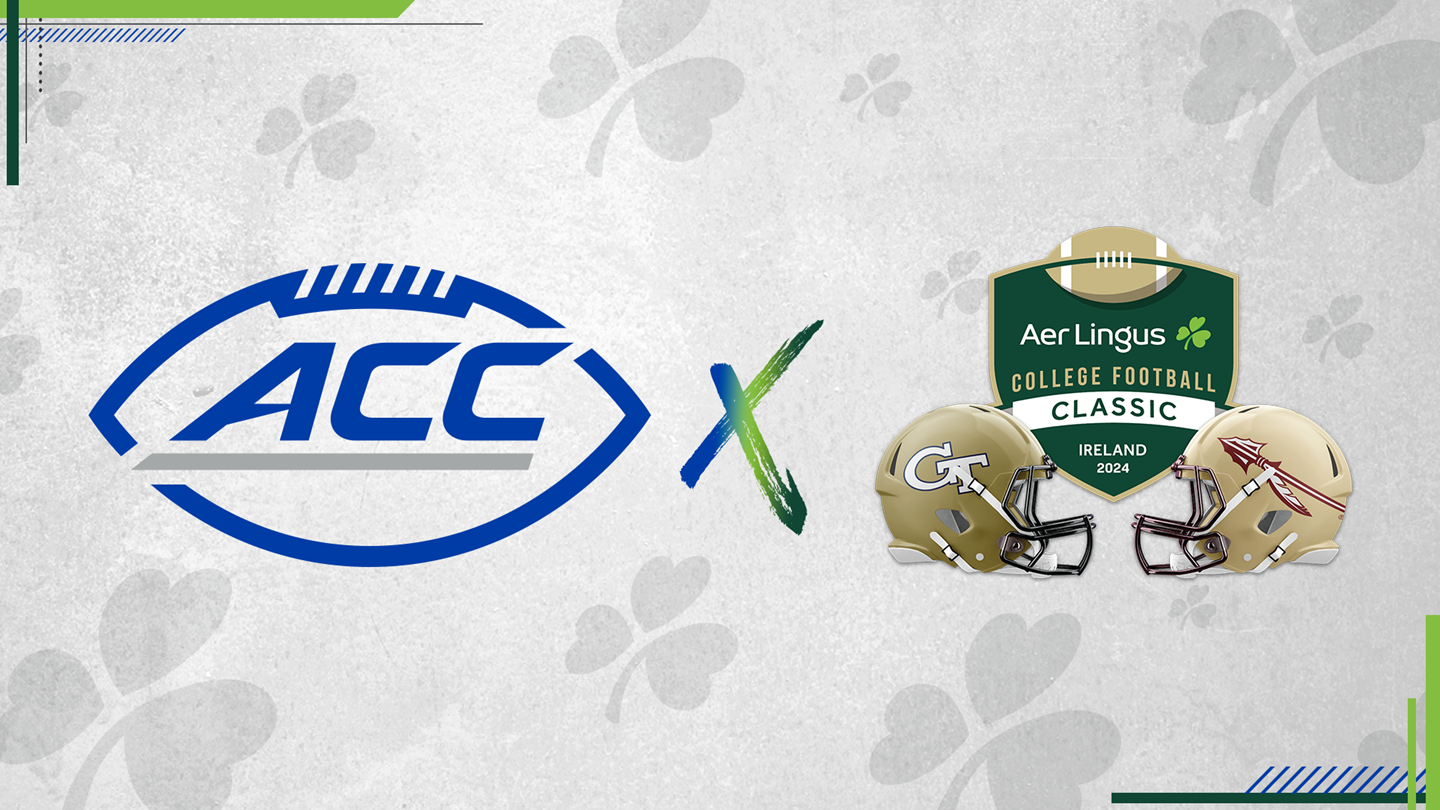 Florida State and Georgia Tech will open the 2024 college football season in Dublin, Ireland, in the Aer Lingus College Football Classic.
The Atlantic Coast Conference announced the game, which will be the conference opener for both schools, will take place August 24, 2024, at Aviva Stadium with Georgia Tech serving as the home team.
"This is an incredible opportunity for our student-athletes at Florida State and Georgia Tech to expand the reach of ACC football and play in front of an international audience," said ACC Commissioner Jim Phillips. "We appreciate the flexibility of both Florida State and Georgia Tech and thank our partners at Irish American Events for making this game a reality. We look forward to and are excited about showcasing these two teams and our incredible conference to the fans in Dublin."
This will be the second time two ACC schools have opened the season in Dublin. Georgia Tech beat Boston College 17-14 in the 2016 version in Dublin. This will mark the first international game in Florida State football history.
"The Aer Lingus College Football Classic is fast becoming a popular fixture in the Irish sporting calendar, with supporters from America, Ireland and beyond gathering in Dublin to enjoy the atmosphere and high-quality college football," said Irish Taoiseach Leo Varadkar. "The game will provide a huge boost to tourism and hospitality in Ireland, and we look forward to welcoming the teams and supporters of Georgia Tech and Florida State University to the Aviva Stadium in August 2024."
The game is being organized by Irish American Events Ltd. Anthony Travel/On Location and Corporate.ie partnered together in 2016 to create the Aer Lingus College Football Classic through the formation of IAEL. Notre Dame and Navy will compete in the 2023 event on August 26.