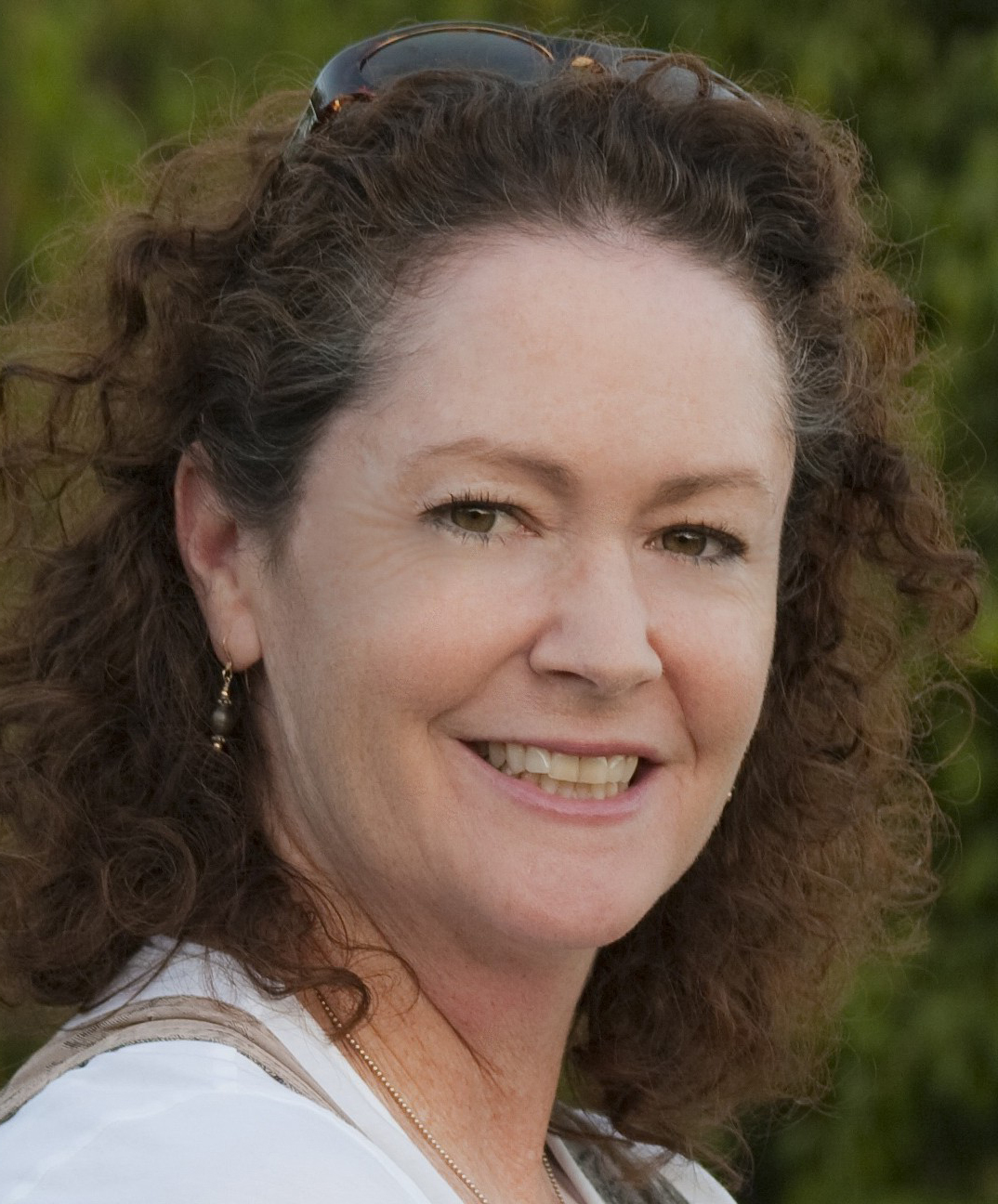 Growing the Indian Wells Tennis Garden
With a new stadium, three new restaurants and a new entrance lined with some of the reported 696 trees (including 417 date palm trees) that can be found throughout its 121 acres, the Indian Wells Tennis Garden has created a bigger and more expansive look for this year's BNP Paribas Open.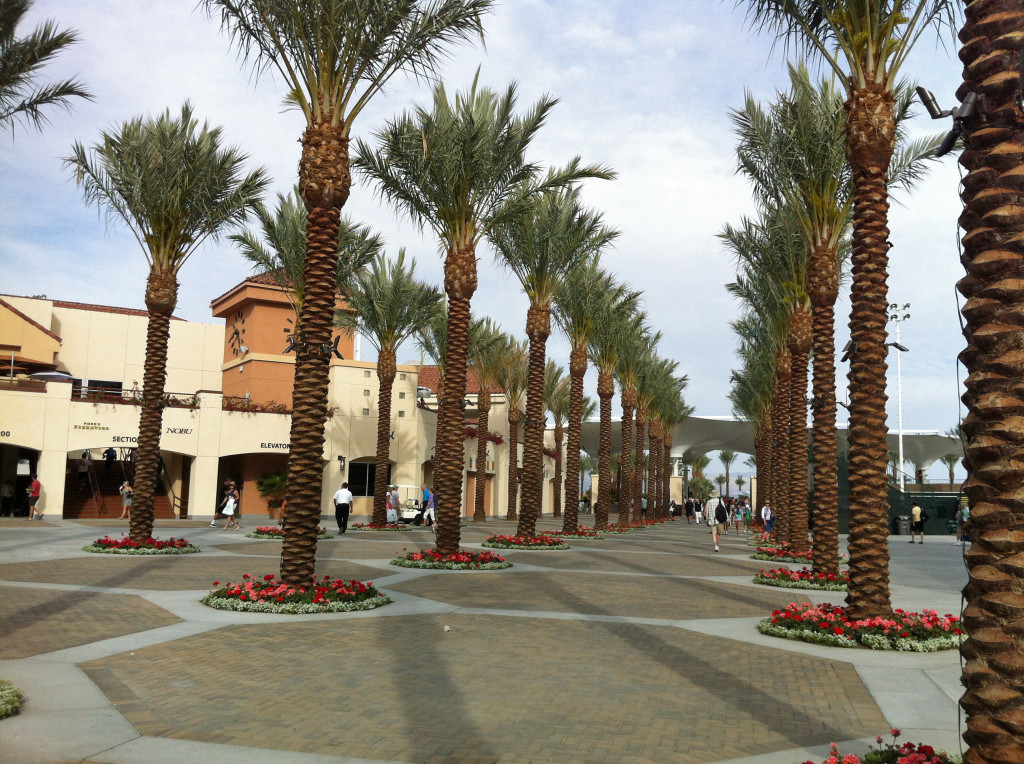 The centerpiece of the renovation project, which reportedly cost $70 million and was the first since the venue opened in 2000, is the new stadium 2, which seats 8,000 people and includes three fine-dining restaurants: Nobu, Chop House and Piero's PizzaVino. Both Nobu and Chop House offer fans the ability to watch the action on Stadium 2 while dining—at a price. Both restaurants require a $100 minimum spent per person and a time limit for the court-view seats. For Nobu, it's a full match (those seated midway through one match can stay throughout another full one), while for Chop House, it's an hour and a half. Chop House does discount its minimum earlier in the day to $50/per person.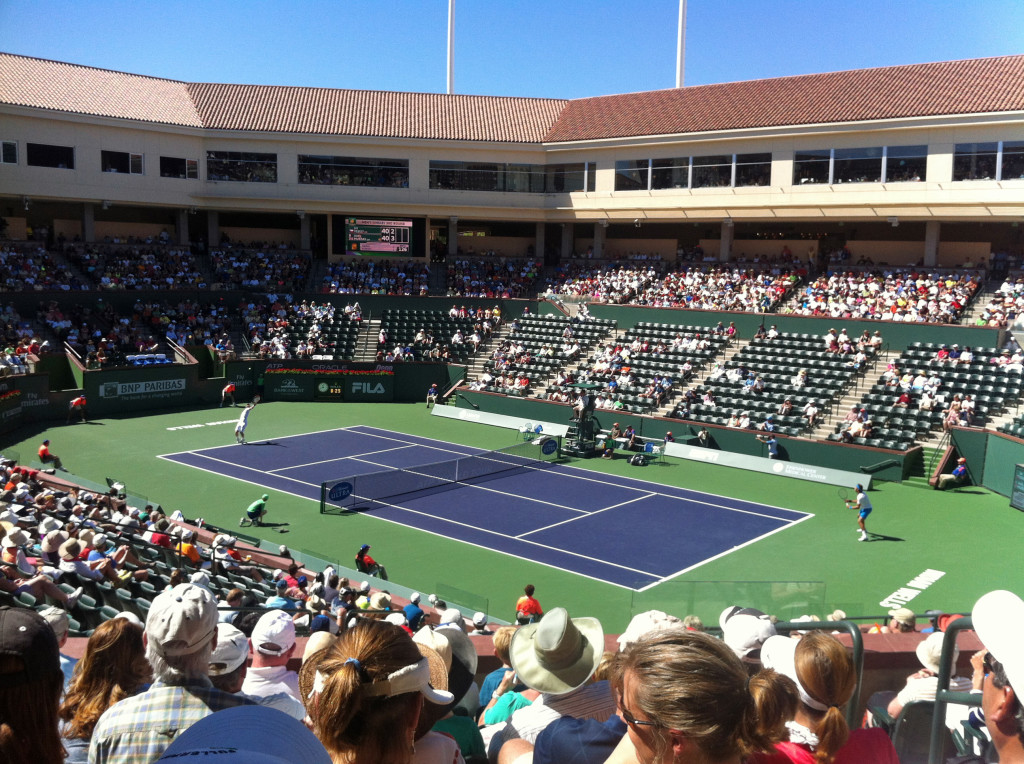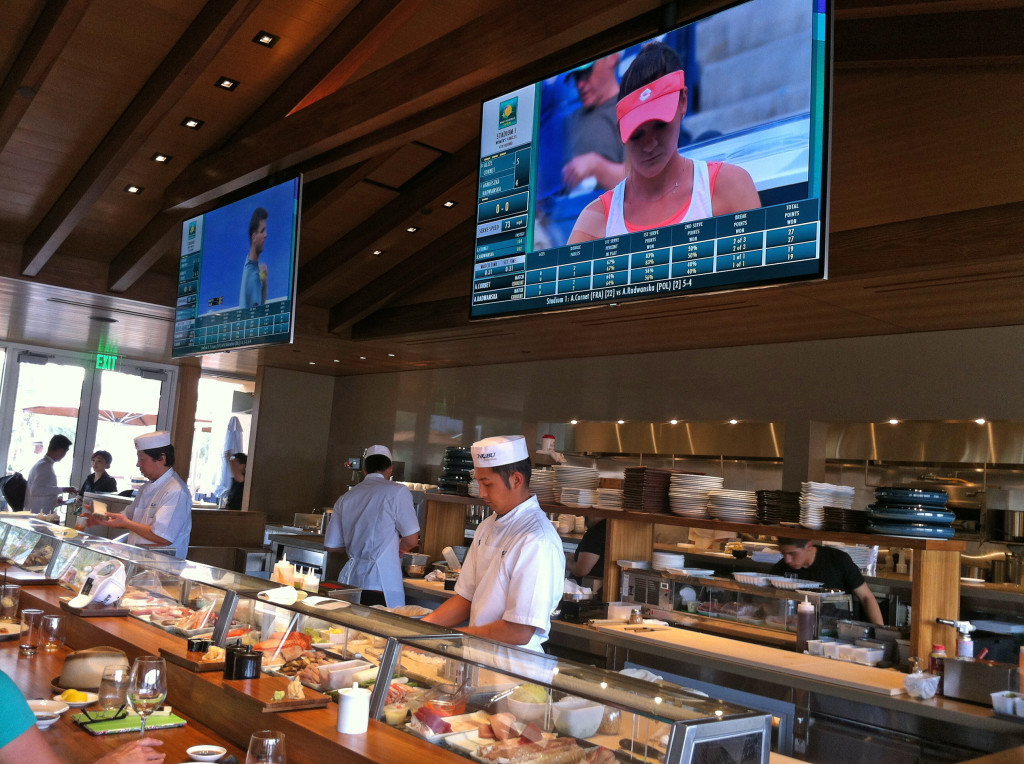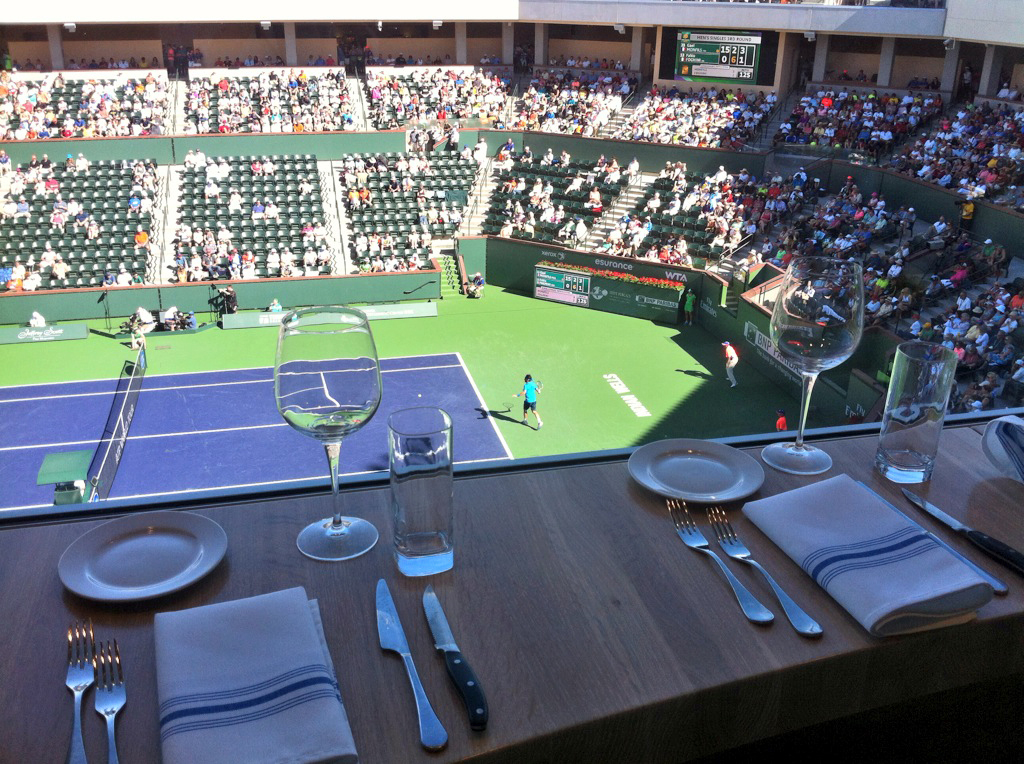 Even with the minimums, the court-view seats have been filled consistently throughout the tournament, according to the hostess at Nobu, and all three restaurants were bustling the two days I attended the event this week. For a taste of the new dining experience, here is a video put together by tournament organizers.
Another new addition, adjacent to stadium 2, is a new 19,000-square-foot shade structure, which proved to be popular not only for its welcoming shade from the strong desert sun and the Tommy Bahama Bar, but also as the site for one of the mobile charging stations. Also a first this year, the Indian Wells Tennis Garden offered free Wi-Fi throughout the site and an iPhone and Android app that was downloaded by more than 35,000 people in the first week, making it one of the top 10 downloaded apps in the iTunes store for that week.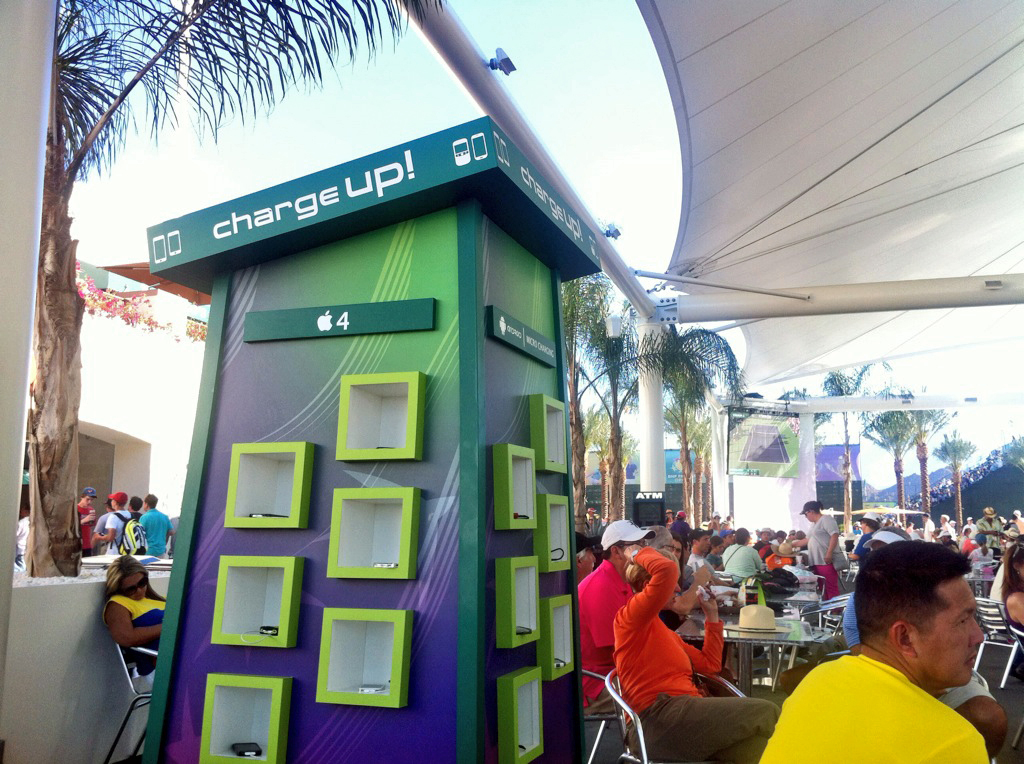 The new stadium brings seating capacity at the tennis garden to 41,485, a 17 percent increase from 2013. Event organizers were hoping the new additions would grow attendance at the event, which has set records in 13 of the past 14 years—and they did just that. Attendance over the two weeks of this year's event hit 431,527, almost 50,000 more than last year.