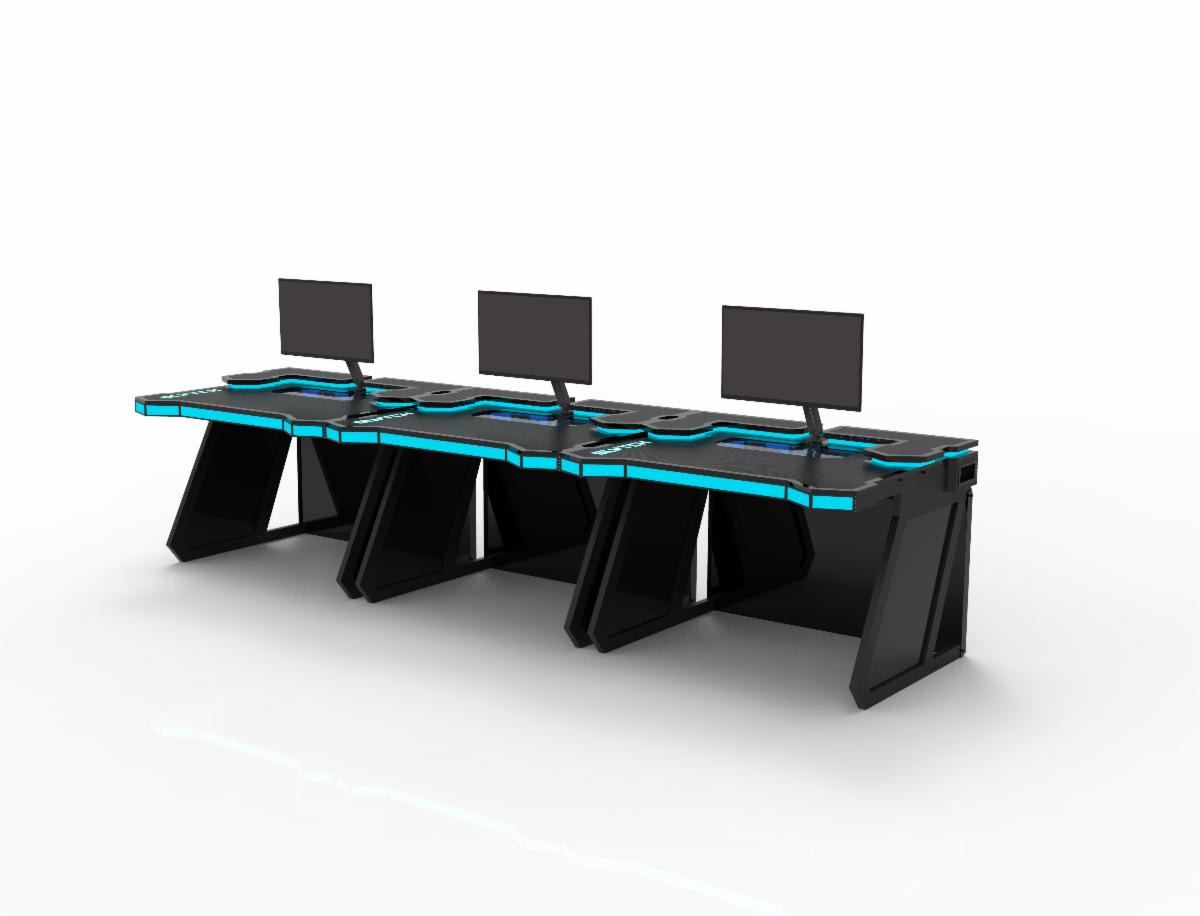 Three years after Hashtag Gaming Arena opened its first community center for games and gaming culture, the flagship arena near Washington, D.C., has expanded into a new 8,000-square-foot venue that will now include Glytch Battle Stations for play.
Glytch recently launched its first crowdfunding campaign for the product in partnership with Cornerstone and Alienware. Within a week, Hashtag's leadership purchased 50 units for its arena.
The Battle Station is a flexible esports desk with an embedded Alienware Aurora motherboard and Nvidia GeForce RTX graphics card. Its goal is to change the way battle royale tournaments are held by enabling more than 100 gamers to participate or compete simultaneously at in-person pop-up tournaments. Since the stations can be easily set up and broken down, they can reduce the time and cost required to host large-scale events.
Hashtag launched its inaugural Battle Series in 2019 called Beltway Battles, which was a collegiate esports championship series. The series featured teams from across the Mid-Atlantic region competing in League of Legends, Overwatch and Starcraft II tournament events for $5,000 in prize money and the Hashtag Cup. The Overwatch Beltway Battle was broadcast live on Twitch and later on television to more than 30 million homes and hotels through its broadcast partner ESR.
When players were surveyed after the event on ways to improve the product, the most common response was to make computer upgrades, said Hashtag Gaming Arena CEO Drew Crowder. Glytch Gear solved the problem, he said, with high-end components built directly into the desks.
"One of the hardest decisions to make in attempting to open dozens of community gaming centers across the country was finding the perfect equipment," Crowder said. "We needed compact and efficient gaming rigs for our LAN spaces plus high-octane competitive machines and broadcast-ready tables for our televised national events. This seemed like the perfect solution."