Home of Their Own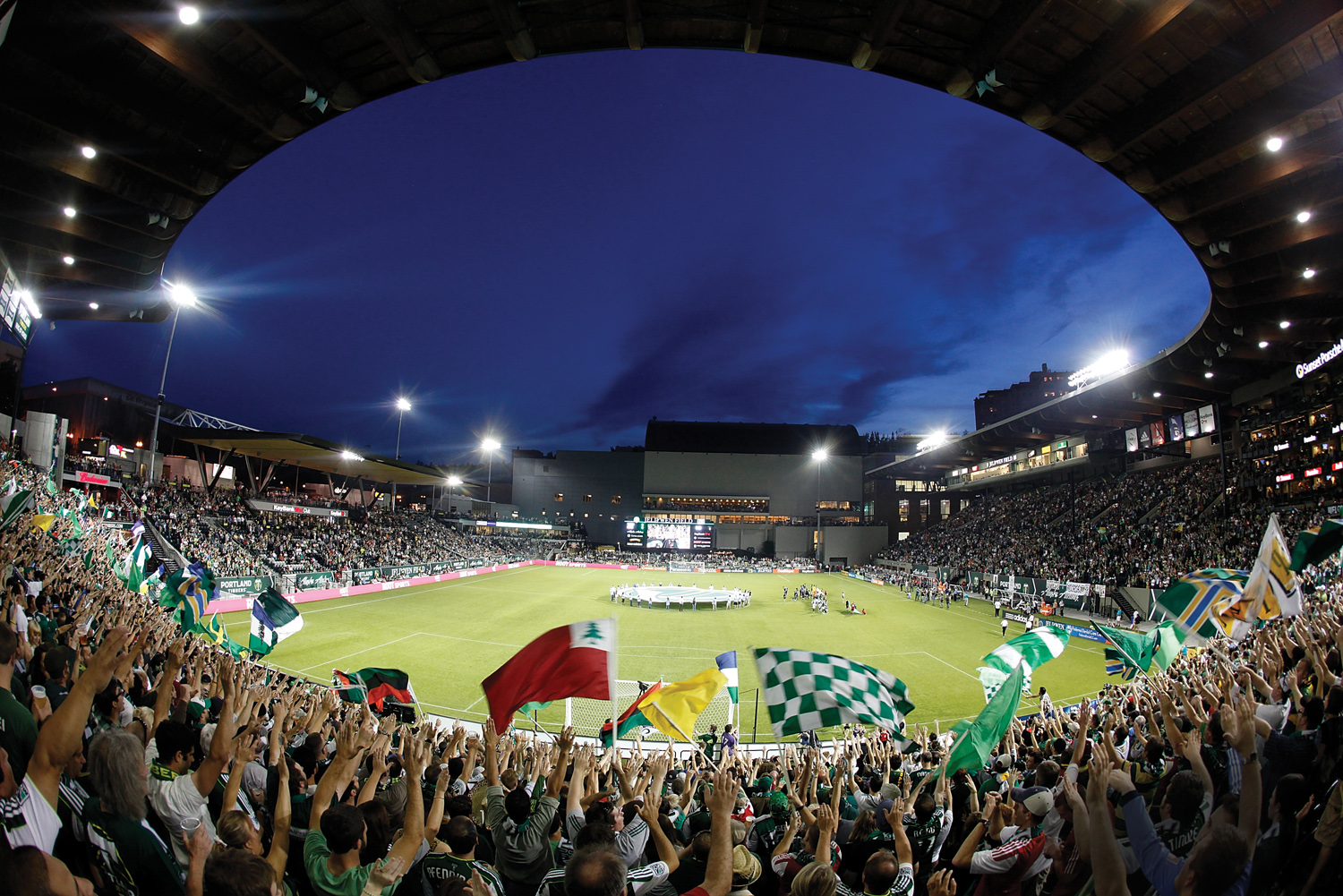 By John Conroy
The faithful arrived by the thousands that Sunday morning. Greeting them were some 6,000 shovels, their blue blades thrust in the waiting earth. Over the course of two minutes in the early hours of October 21, 2012, San Jose Earthquakes fans, team executives and local government officials used the shovels to set a Guinness World Record for the largest participatory construction-start ceremony. The 6,256 who set the record in the California city expect to enjoy the fruits of their labor of love when a new 18,000-seat, soccer-specific stadium opens in 2014 on the site near Mineta San Jose International Airport.
The record-breaking turnout was no surprise to David Kaval, the team president. "We've been here for almost 40 years, and people had wanted a new stadium built for a long, long time," he said. The Earthquakes have had a long history in the Bay Area, even before Major League Soccer launched in 1996, when the team joined as an original member. In the mid-1970s, the club began as a North American Soccer League franchise and in the mid-'80s went on to play in the Western Soccer Alliance. During its first four seasons with MLS, the team played as the "Clash" but the name didn't stick and by 2000 it was the Earthquakes once again. After a brief stint in Houston in 2005, the team was back in San Jose in 2008 as a reconstituted MLS expansion franchise, where support grew. Today, the community's passion for the team and its new pitch burns hot.
To read the rest of this story in the digital edition of SportsTravel, please click here.