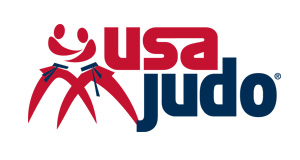 HotelPlanner has signed a new service provider partnership with USA Judo, the national governing body for the Olympic and Paralympic sport of judo, to become the exclusive online hotel reservations provider for the organization and its fans.
"We are thrilled to partner with HotelPlanner to add value for our athletes, coaches and general membership," said USA Judo Chief Executive Officer Keith Bryant. "Our constituents travel year-round honing their craft through competitions and training opportunities. Having a supported and customized hotel booking solution for our athletes, coaches, referees, staff, members and fans offers a one-stop solution to a major piece of the challenge and cost of travel."
USA Judo sanctions more than 100 events annually across the country. The organization's biggest events this year as scheduled include the youth national championships in Lansing, Michigan, from March 19–20; the senior national championships in Daytona Beach, Florida, May 19–20; the junior Olympic championships in San Jose, California, June 24–26; and the national Presidents Cup championship in Irving, Texas, on November 20.
"We're pleased to add USA Judo to our roster of sports league sponsorships, especially in Olympic sports," said HotelPlanner Co-Founder and Chief Executive Officer Tim Hentschel.