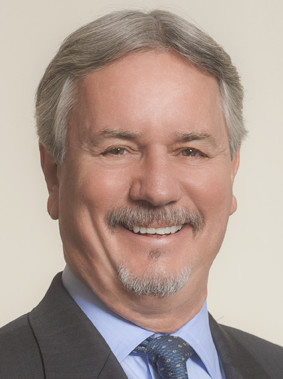 It's All in the Fight Song
Add this to the list of reasons why it's imperative to figure out how to save the planet from imminent asteroid collisions by next week: We've reached the annual Sports Solstice. That time of year when the winter-long national football festival is over, the first signs of spring arrive as workouts begin in Major League Baseball camps and the NCAA basketball tournament—the event that brings this country closer together than Christmas, Chanukah and Festivus put together—is nigh.
It changes the way Americans interact in every corner of the country as intense regional rivalries and long held campus loyalties are revived. As a professional traveler for more than 25 years, I saw this phenomenon play out in hotels, bars and airports each season. At this time of year, any fellow wanderer wearing a cap or carrying a bag with the logo of a Division I school is fair game for a shout out, passing heckle or quick confab on their team's tournament fate. Nothing makes us feel or act more American than a case of March Madness.
The first of many crucial late-season college contests drew national attention last week when the formerly top-ranked Michigan Wolverines were blown out by the hot shooting and bruising defense of their arch rival in East Lansing, the Michigan State Spartans. (If you haven't guessed already—I'm an MSU grad). Lots of pundits picked the Wolverines in this one but USA Today/Bleacher Report got it right, foreshadowing the outcome by ranking the Spartans No. 1 in their pre-game weekly power rankings. Spartan fans would point out three other distinct advantages for their side—starting with mascots. This battle is over before the teams even hit the court—Michigan doesn't have one. Advantage: Sparty.  Second: a crafty game-day catch phrase. Again, advantage MSU, whose student section, known as the "Izzone" in honor of the school's longstanding coach, Tom Izzo, staged a "white out" featuring extra credit-worthy T-shirts answering U of M's grammatically incorrect "We On" T-shirts with the equally rough-phrased "You Off." And finally, fight songs. All 19 words of "Hail to the Victors" may ring off the rafters at Crisler Center—Michigan's home court—but it doesn't have "vim." Sing along with me: "Spartan teams are bound to win they're fighting with a vim (rah, rah, rah)!" According to Webster, vim is a noun meaning robust energy and enthusiasm. Did you see the game? The Izzone tees should have said 'Got Vim?' If any school anywhere has a cornier word or phrase in their fight song I want to hear it. But I predict it will be that 'vim' that propels the Spartans into the Final Four again this year along with Miami, Duke and Florida, if the brackets set up right. You're entitled to your own opinion, so let's hear it. Meanwhile, let the Bracketology begin.
---
Thom Connors is regional vice-president of the venue-management company SMG and General Manger at the Cobo Center in Detroit. He is a 30-year veteran of the event industry, having managed venues in Orlando, Miami and Puerto Rico. His column appears exclusively on SportsTravelMagazine.com.