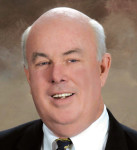 Jack Kelly, SportsTravel magazine's "Event Doctor," died July 24 after a long battle with cancer. He was 68.
Kelly had a lengthy career in the sports-event industry, serving several organizations as CEO, event organizer or consultant, including leadership roles with the 2010 World Equestrian Games, two U.S. Olympic Festivals and the Goodwill Games. He wrote the monthly advice column in SportsTravel since 2008.
"Jack was an early supporter of SportsTravel magazine and the TEAMS Conference," said Tim Schneider, publisher of SportsTravel. "His energy and enthusiasm for organizing sporting events made his work as SportsTravel's "Event Doctor" columnist a true labor of love. Everyone on our staff is saddened by his passing. We will all miss his tremendous contributions to the sports-event industry."
Kelly led the local organizing committees for the 1986 U.S. Olympic Festival in Houston and the 1990 U.S. Olympic Festival in Minneapolis-St. Paul. He later became president and CEO of the Goodwill Games, which he ran for six years.
He also served as CEO of the Space City (Houston) Sports Commission and CEO of the Bowling Proprietors Association of America before becoming the CEO of the World Games 2010 Foundation Inc., the group that organized the 2010 All-Tech World Equestrian Games, which were staged in Lexington, Kentucky. He served in that role from 2006–2008.
Kelly was a lifelong baseball fan, and previously served on USA Baseball's Board of Directors, including as chairman of the relocation committee that helped the organization move its offices to the Triangle Area of North Carolina.
Kelly consulted for numerous sports organizations and bid committees, including the Reno-Tahoe Winter Games Coalition.
Kelly is survived by his wife, Kathy; and children, Michael Kelly and Kerry Lynn Schatz. Donations in Kelly's name can be made to the Kanzius Cancer Institute at kanziuscancerresearch.org.