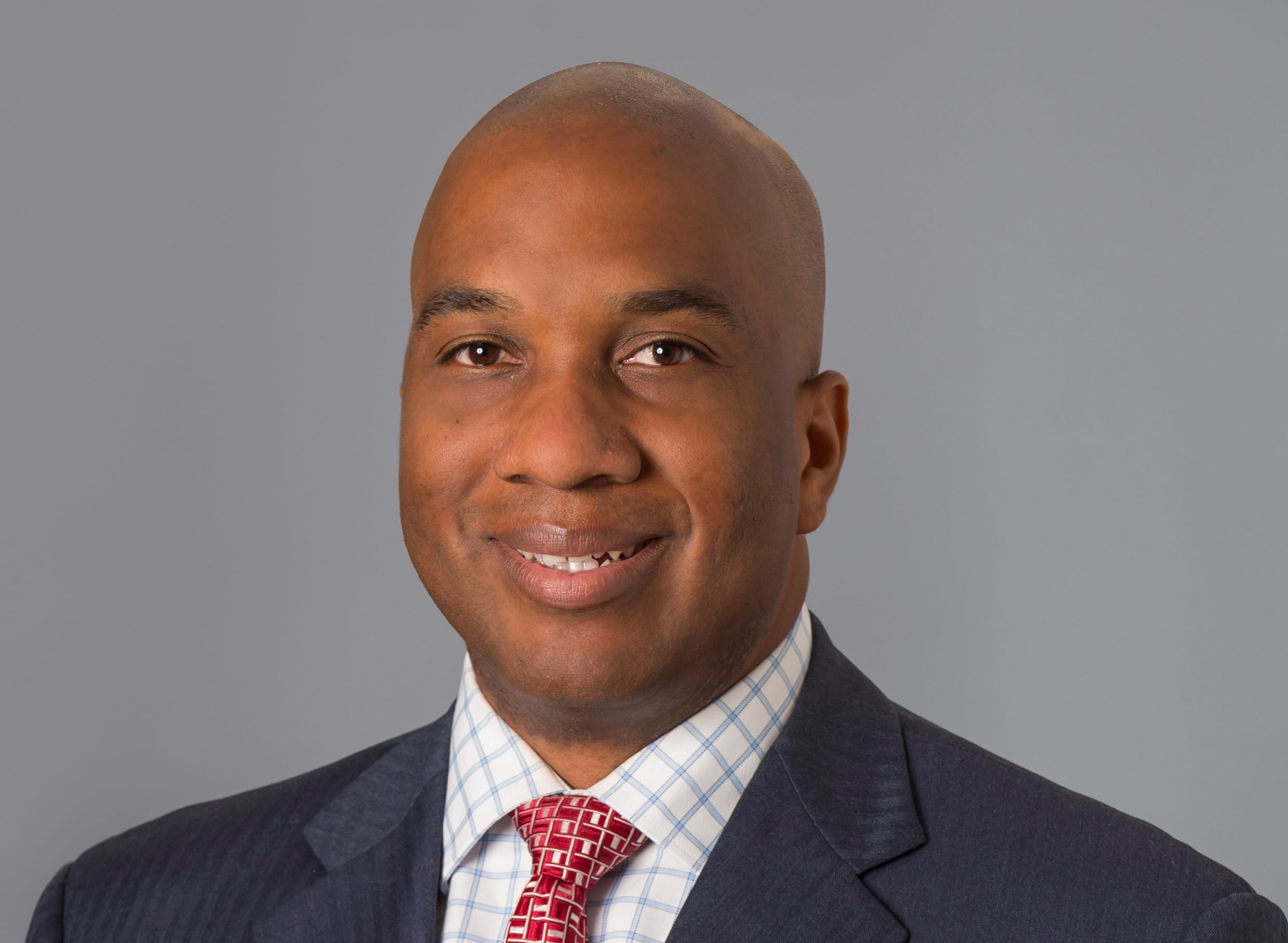 Keith Gill has been named commissioner of the Sun Belt Conference. His appointment makes him the sixth commissioner of the league and the first African-American commissioner of an NCAA Football Bowl Subdivision conference.
"On behalf of the Sun Belt Conference's presidents and chancellors, I am delighted to announce the appointment of Keith Gill as the next commissioner of the Sun Belt Conference," said Georgia State University and Sun Belt President Mark Becker. "Keith is a proven leader with deep experience across the many dimensions of intercollegiate athletics. Combining that with his passion, integrity and enthusiasm, Keith will be an outstanding leader as the Sun Belt continues on its rising trajectory."
Gill is a veteran of intercollegiate athletics for nearly 25 years, most recently serving as executive associate commissioner of the Atlantic 10 Conference. During his tenure at the A-10, Gill served as the primary liaison to the men's basketball advancement committee, supported the league's digital and television broadcast strategy and provided regular NCAA governance updates to the A-10 Council of Presidents.
"Keith Gill has been an exceptional part of the A-10 team," said A-10 Conference Commissioner Bernadette McGlade. "His leadership, experience and exceptional dedication are some of his finest qualities. On behalf of the Atlantic 10 Conference, I thank Keith for his service and have no doubt that he will be an asset to the Sun Belt Conference, continuing to build success for the conference in the future."
Prior to his time at the A-10, Gill also served as director of athletics for 10 years, working at the University of Richmond for five years and at American University for another five. He spent three years at the University of Oklahoma, where he oversaw major portions of Sooners athletics and the supervision of personnel, budgets, facilities, fundraising, student-athlete issues and the selection and evaluation of coaches.
Gill also has experience working at the NCAA national office, having served two stints from 1995–1999 and 2000–2004. He first served as a membership services representative before returning as director of membership series. Between his time at the NCAA office, Gill was an assistant director of athletics at Vanderbilt University.
"In choosing Keith Gill as the new Sun Belt Commissioner, the conference presidents have made an excellent decision," said NCAA President Mark Emmert. "Keith has established himself as a national leader in college athletics and will bring to the Sun Belt a wealth of knowledge, talent and leadership. His work on campuses, conference offices, the NCAA national office and leadership of the Division I Council all give him a remarkable background for this position."