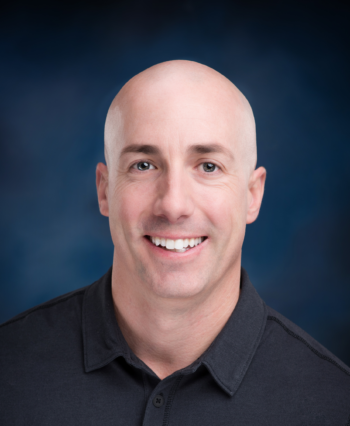 Kevin Jenks has been named the new president and chief executive officer at the Greater Wichita Area Sports Commission in Kansas, the board of directors' administrative committee has announced this week.
Jenks has served as the director of community partnerships for the GWASC since January 2020 when the organization merged with the NBC Baseball Foundation. Prior to the merge, he was the general manager/tournament director for the foundation since 2014.
"I'm humbled and honored for this wonderful opportunity with the Greater Wichita Area Sports Commission," said Jenks. "Over the last 25 years, the sports commission has served our community in a variety of ways, while cultivating strong relationships. We're building a dynamic staff. One that greatly cares about our core events and is hungry for more opportunities."
Jenks graduated from Garden Plain High School and Fort Hays State University. He spent 12 years working in television broadcasting as a sports photographer, reporter and anchor before spending five years in corporate recruiting, sales, marketing, and business development. He joined the Wichita Wingnuts organization in 2013 before going to the NBC Baseball Foundation.
"We greatly appreciate Kevin's service to the GWASC and look forward to continued success in 2022 and beyond," said Jeff Weiford, chairman of the board.
The GWASC also announced the addition Scott Vang as director of events and Brian Turner as director of community partnerships.
Vang will oversee the facilitation of the annual events, coordination of volunteers and manage the internship program. Vang spent 27 years in public education as a teacher, coach and athletic director. Turner spent 13 years in professional baseball in Wichita, having served in numerous roles with the Wichita Wingnuts franchise over 10 years, and as the director of sales for the Wind Surge since their inception.
"I am extremely excited to be joining the Greater Wichita Area Sports Commission and rejoining the NBC World Series," Turner said. "Both have a long history in the Wichita Community and I look forward to getting back to my roots of building events and entertainment for the city of Wichita."