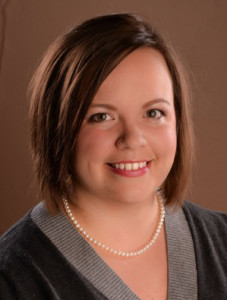 Lauren Bland has been appointed executive director of the Hampton Roads Sports Commission and vice-president of sports development at the Hampton Roads Chamber of Commerce, both located in Norfolk, Virginia. Bland has previous experience working with the sports commission, serving as its event coordinator. After leaving in 2010, she served as sales manager of sports and recreation at the Cabarrus County (North Carolina) Convention & Visitors Bureau.
"We welcome Lauren back to the region and the Hampton Roads Sports Commission," said Bryan Stephens, president and CEO of the Hampton Roads Chamber of Commerce. "She comes to us with a solid background in sports management and tourism and we're confident that her experience and leadership will be a great benefit to the sports commission and the Hampton Roads region."
Bland most recently served as sales manager for Great Wolf Lodge in Concord, North Carolina. In her new role, Bland will lead the operations, logistics, and promotion of the Amateur Athletic Union Junior Olympic Games, which is returning to Hampton Roads in 2015, 2020 and 2025, along with the Can-Am Police and Fire Games in 2018.