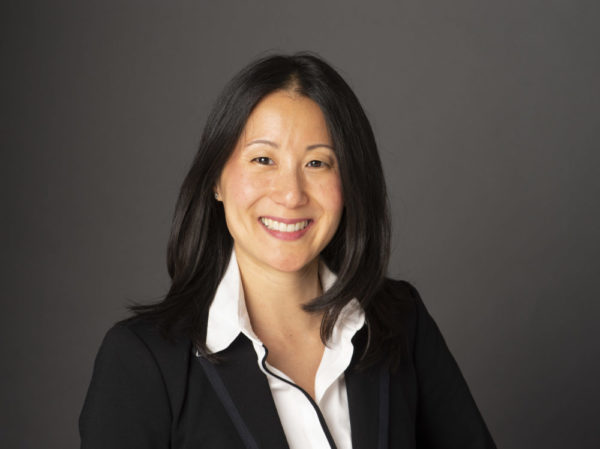 Sports executive Li Li Leung has been appointed president and chief executive officer of USA Gymnastics, the latest leader to take over control of the embattled national governing body. She most recently served as a vice president at the NBA, where she worked on the league's international partnerships, and also has experience working with USA Basketball. She will begin the position March 8 and work out of the NGB's Indianapolis office.
"Li Li's unique combination of business skills, management experience and passion for gymnastics make her perfectly suited to lead our organization at this important time in our history," said Kathryn Carson, USA Gymnastics Board chair. "She brings strong leadership, organizational and communication skills from her over two-decade professional career in sports business and management. She also has deep roots in gymnastics, having competed at a high level before moving to collegiate gymnastics. We are thrilled to have Li Li as our next president and CEO, and the board looks forward to supporting Li Li as she delivers her vision to transform and strengthen our organization and culture."
In addition to her basketball experience, Leung was a managing director at the global sports management firm Helios Partners, where she built and managed the firm's China and London offices. She also oversaw the firm's global expansion strategy in emerging markets in Europe and Asia Pacific regions.
"I am honored to be the next CEO of USA Gymnastics and to lead an organization that plays an important role in a sport that I care deeply about and had so much positive influence on my life," said Leung. "Like everyone, I was upset and angry to learn about the abuse and the institutions that let the athletes down. I admire the courage and strength of the survivors, and I will make it a priority to see that their claims are resolved. I look forward to collaborating with the entire gymnastics community to create further change going forward, which requires that we implement important initiatives to strengthen athlete health and safety and build a clear and inclusive plan for the future. For me, this is much more than a job: it is a personal calling, for which I stand ready to answer."
Leung competed in gymnastics as a child and through college, and represented the United States in the 1988 Junior Pan American Games. She competed in college for the University of Michigan and competed in the NCAA championships during her four years on the team. She was a volunteer assistant gymnastics coach while earning two master's degrees at the University of Massachusetts-Amherst.
"Li Li's dedication and strong interpersonal and management skills enable her to solve complex business issues and build collaborative partner relationships," said Kerry Tatlock, the NBA's senior vice president of global partnerships. "We appreciate her many contributions to the NBA and are confident that she will continue her success as CEO of USA Gymnastics."
Leung joins the organization as it continues to rebuild following the scandal involving former team doctor Larry Nassar. She will be the third person to lead the organization since former president and CEO Steve Penny was forced out of the position in 2017. Penny has been charged with tampering with evidence in the Nassar case, a charge he has pleaded not guilty to as it works its way through the courts.
Kerry Perry led the organization for nearly a year before the U.S. Olympic Committee called for her removal in September 2018. And interim CEO Mary Bono lasted less than a week before concerns over her links to a law firm that advised USAG during the scandal forced her removal as well. The USOC has since moved to decertify USA Gymnastics, a move the NGB's board of directors is challenging.