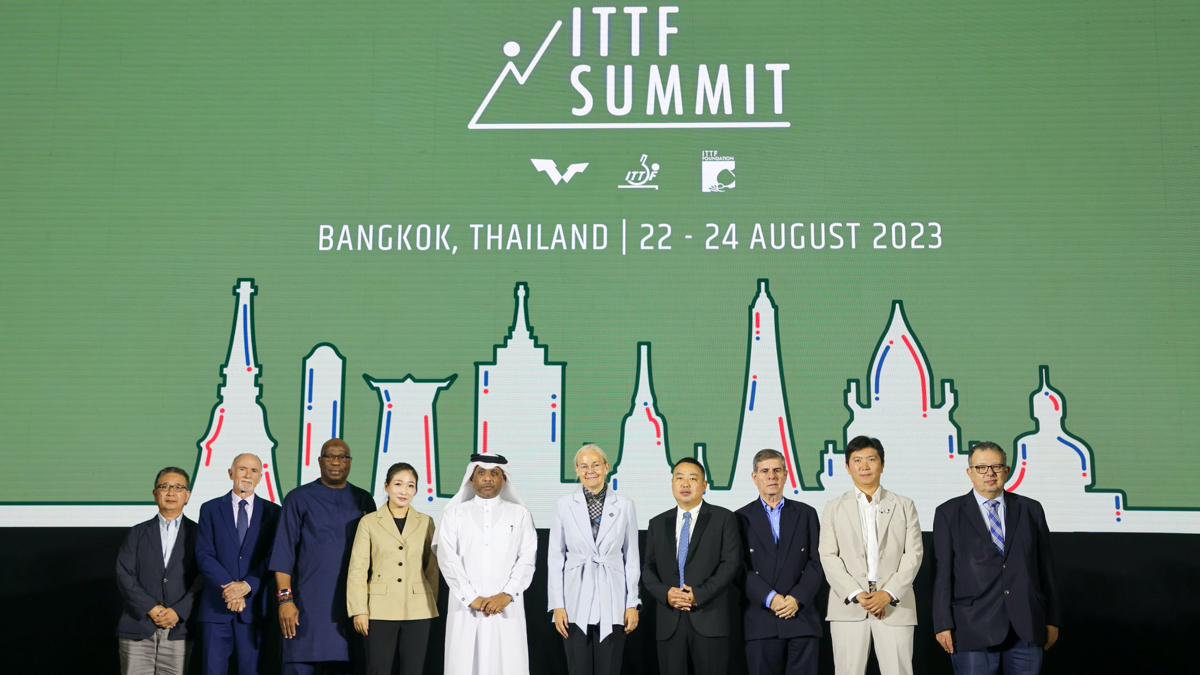 London will host the 2026 International Table Tennis Federation World Championship Finals, 100 years after it hosted the inaugural event.
Delegates at the ITTF's annual general meeting in Bangkok approved the bid for 2026, which will feature 64 teams for the first time.
"This is the most fantastic news we could have wished for," said Adrian Christy, chief executive officer of Table Tennis England. "The global table tennis family has put its faith in Table Tennis England to deliver a memorable championships in London and I can promise that is exactly what we will do. To bring the centenary World Championships back to the city where it all began is a huge honor and a massive boost for the sport in this country."
It will be the first time England has hosted the Worlds since 1997 and the first time since 1954 that the championships has been in London.
"I am proud that London is hosting the 2026 World Team Table Tennis Championships," London Mayor Sadiq Khan said. "Bringing the centenary tournament back to our great city where it began is a fantastic boost for both local sport and the economy and it will also be the most environmentally sustainable championships to date. London is the sporting capital of the world, from grassroots to the elite level, and I look forward to Wembley putting on a memorable show."
ITTF delegates also awarded two future youth world championships with Romania hosting in 2025 and Bahrain hosting in 2026. The annual general meeting also included a series of votes such as the adoption of the new strategic plan including governance and sustainability initiatives; an update on planning for the sport's participating in the 2024 Olympic and Paralympic Summer Games in Paris; and approval of hosting the annual summit and general meeting in conjunction with next year's world championships in Busan, South Korea.