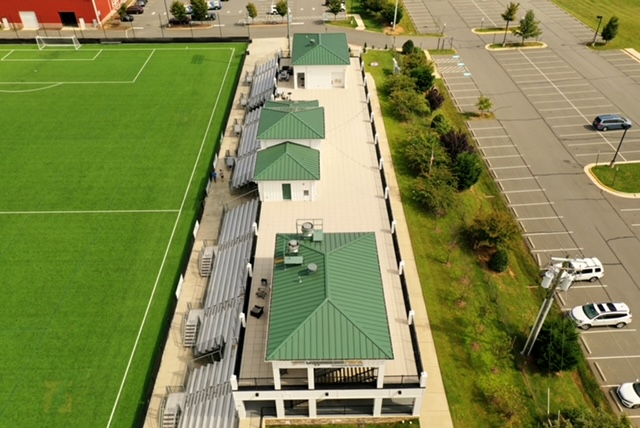 The Virginia Revolution Sportsplex has opened as a new multisport venue in Loudoun County.
Founded by former German soccer player Niko Eckart in 2018, the Virginia Revolution Soccer Club has acquired the 37-acre former Evergreen Sportsplex to create a new sports venue designed to develop technical skills and critical thinking, while building the personal connections that come with teamwork and a sense of community.
The new complex will serve as an outdoor space for athletes of all ages and skill levels—including professional teams—as well as a venue for businesses, clubs and networking events. Other events planned include fall festivals, field days and seasonal celebrations.
As part of the new look to the venue, four new lighted turf fields have been completed that can accommodate field sports. Renovation of a preexisting stadium will begin this winter to create a state-of-the-art venue accommodating up to 2,000 fans. Future plans include a VIP rooftop bar with corporate and social event space, a food and beverage concessions concourse, high-tech locker rooms, and players' and coaches' lounges.
Evergreen Sportsplex was developed in 2014 by a private investment group to expand the venues available to sports teams in Loudoun County.