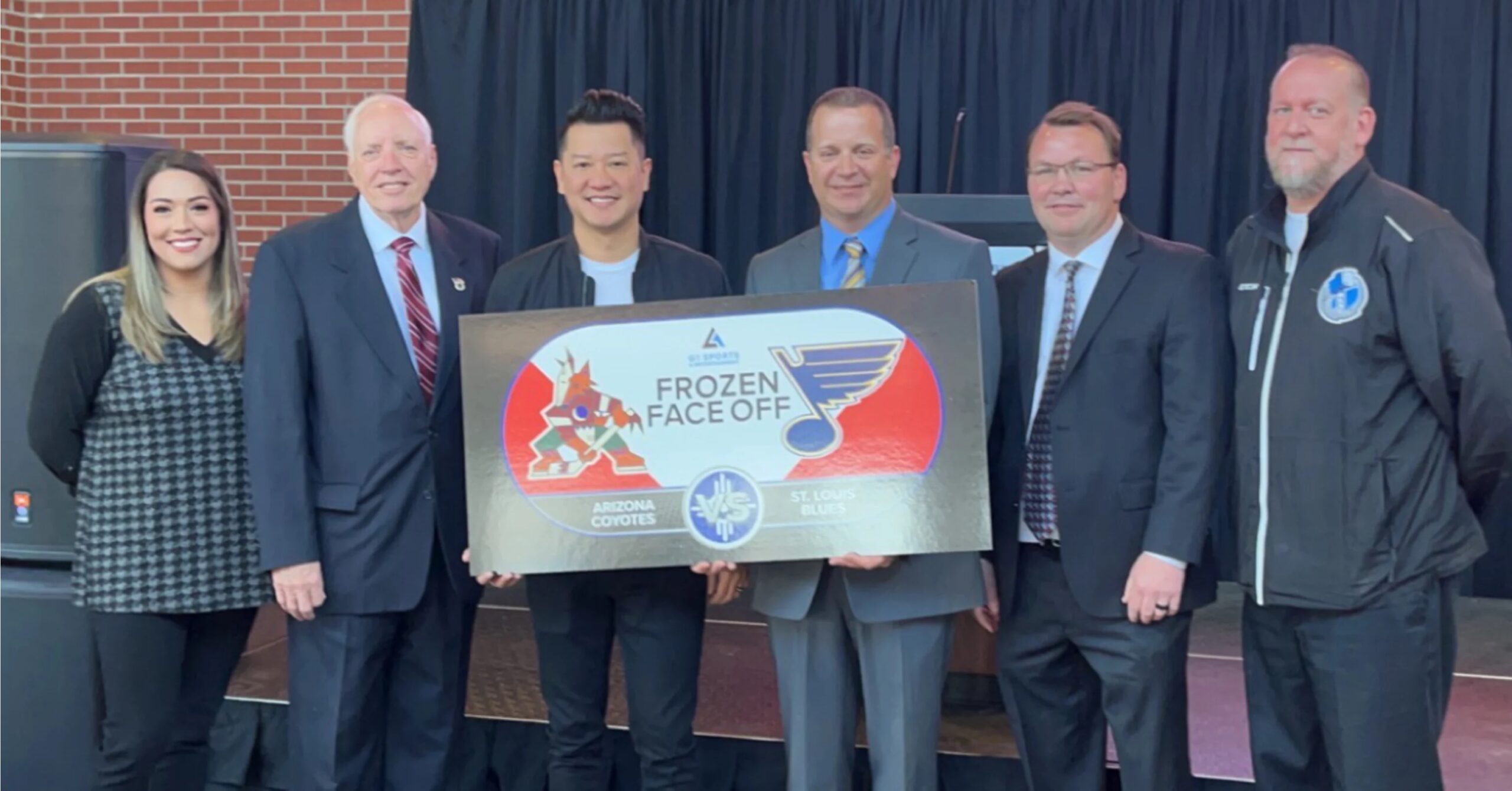 INTRUST Bank Arena in Wichita will host an NHL preseason game on September 24 between the St. Louis Blues and Arizona Coyotes, the first time that the hockey league will play in the Kansas destination.
"We're very excited to bring this first-time event to the people of Wichita," said Brian Hargrove, president of G1 Sports & Entertainment. "We know Wichita is a big event city and we expect to pack INTRUST Bank Arena for this special game."
The arena will undergo upgrades and renovations ahead of the NHL game. There will be an enhanced playing area and surface to meet NHL standards and Cascadia Sport Systems will install new glass surrounding the rink and dasher boards. INTRUST Bank Arena opened in January 2010 and is the home of the Wichita Thunder of the ECHL.
"The opportunity to host the first-ever NHL game in the city of Wichita and Sedgwick County is a tremendous honor," said AJ Boleski, general manager of INTRUST Bank Arena. "Our team is continually striving to attract world-class entertainment to INTRUST Bank Arena and bringing the NHL to our city, in partnership with G1 Sports & Entertainment, is a testament to that."
The Coyotes were founded in 1972 as the Winnipeg Jets and relocated to Phoenix in 1996. The Blues were founded in 1967 and won their only Stanley Cup title in 2019 when they defeated the Boston Bruins in seven games.
"We're excited to play the Blues at INTRUST Bank Arena," said Coyotes General Manager Bill Armstrong said. "We look forward to bringing NHL hockey to the great fans in Wichita on September 24."