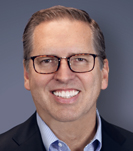 Partnering for Success
As the organizers of the TEAMS Conference & Expo, the world's leading conference and expo for the sports-event industry, we work hard to provide valuable content and business development opportunities. At TEAMS, we strive to create a unique experience by offering specialized, sports-specific programming that features the best assembly of sports-industry thought leaders available anywhere, along with a variety of networking opportunities that allow attendees to create, cultivate and deepen lasting business relationships.
To read the rest of this article in the digital edition of SportsTravel, please click here.