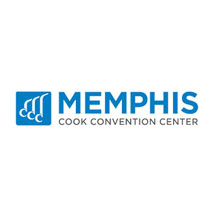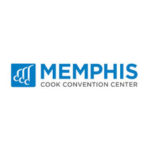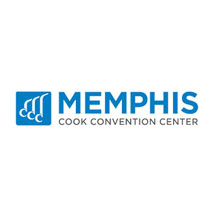 The city of Memphis has filed a construction permit for a $175 million transformation of the Memphis Cook Convention Center, located in downtown. Pending city council approval, the project is expected to begin this year and be completed in late 2019 to coincide with Memphis' bicentennial year and be unveiled as part of the Bicentennial Gateway project.
"Our administration is reinvesting in the core of our city like we haven't seen in many years," said Memphis Mayor Jim Strickland, who announced plans for the project. "This is more than simply a renovation—this project will enhance the interior and exterior of the convention center in exciting new ways that take advantage of its location overlooking the Mississippi River."
The convention center's main exhibit hall will feature retractable ceiling lights, upgraded wall finishes and a new exterior pre-function concourse. The expansion will bring the total number of breakout rooms to 52 and parking spaces to 900. A redesign of the loading docks will allow for five permanent docks that can accommodate five 18-wheelers. Also in the plans are a new grand entrance on the east side of the building and a new sky bridge connecting the convention center to the Sheraton Memphis Downtown Hotel.
"This demonstrates our commitment and desire to be competitive in the meetings and conventions market," said Kevin Kane, president and CEO of the Memphis Convention & Visitors Bureau. "As the destination marketing organization for Memphis and manager of the facility, this has long been a goal of the Memphis Convention & Visitors Bureau and Memphis Management Group. So much more than an expansion and renovation, this transformation of our facility will aid us in sustaining and growing the tourism and hospitality industry's impressive annual economic impact."
The convention center, which currently offers 300,000 square feet of event space, is expected to remain open throughout the construction project.