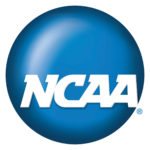 After receiving in excess of 3,000 bids, the NCAA in April announced more than 600 host sites for championship events through the 2021–2022 season across Divisions I, II and III. No city fared better than Pittsburgh, which landed 22 events, including such prizes as the 2019 Division I wrestling and volleyball championships and the 2021 Frozen Four ice hockey tournament.
The story of how the city fared so well may be a case study for how cities can find success in future bid cycles.
Wide distribution. The NCAA's mass announcement marked the second time the association has put most of its championship events out to bid at once. In all, host cities were named for 86 of the NCAA's 90 championships, with a total of 613 sites selected for those events. (Of the four events not included, three had existing contracts and a fourth does not select predetermined sites.)
The winning bidders cover a broad geographic range, with 43 states earning events. Pennsylvania landed the most events at 53, with Florida close behind at 51 and Indiana third at 41.
Within that list, several cities that have not hosted rounds of the men's basketball tournament in decades were given the chance to get back in the game. In 2019, the tournament will make a stop in Columbia, South Carolina, which has not hosted since 1970, and Hartford, Connecticut, which last hosted in 1998. In 2022, San Francisco will host for the first time since 1960; Fort Worth, Texas, will host for the first time since 1970; and Cincinnati will host for the first time in 30 years.
Also of note, several cities in North Carolina found success after the NCAA "reluctantly" lifted a ban on events there just weeks before the sites were selected following the revision of a state law that limited the rights of transgender people. Greensboro, for example, received first- and second-round men's basketball games in 2020 at the Greensboro Coliseum, the first time since 2012 that tournament games will have been played in that venue. Raleigh received first- and second-round games in 2021.
Steel City Success. In Pittsburgh, sports leaders were watching the results closely. In the previous cycle of NCAA bids, Pittsburgh focused most of its efforts on the highest-profile Division I championships, a strategy that yielded just one event despite bids for more. "We were forced to pay attention," said Jennifer Hawkins, executive director of sports development for VisitPittsburgh.
This time around, the city revamped its approach. Past bids had been submitted individually for each event. This time, the city formed a bid committee representing more than 20 institutions—including nine host universities, two athletic conferences and nine venues—that presented itself as a group with one package. And the city went after several non-revenue championships in lower divisions to make the overall package more attractive.
The results were the three Division I championships, an opening round of the men's basketball tournament in 2022, a Division II Fall Festival in 2018 featuring six championships in one, and several Division II and III regionals and championships.
"We didn't necessarily know how it would turn out, and we definitely didn't know it would turn out as it did," Hawkins said of the approach. "But we're all believers now."