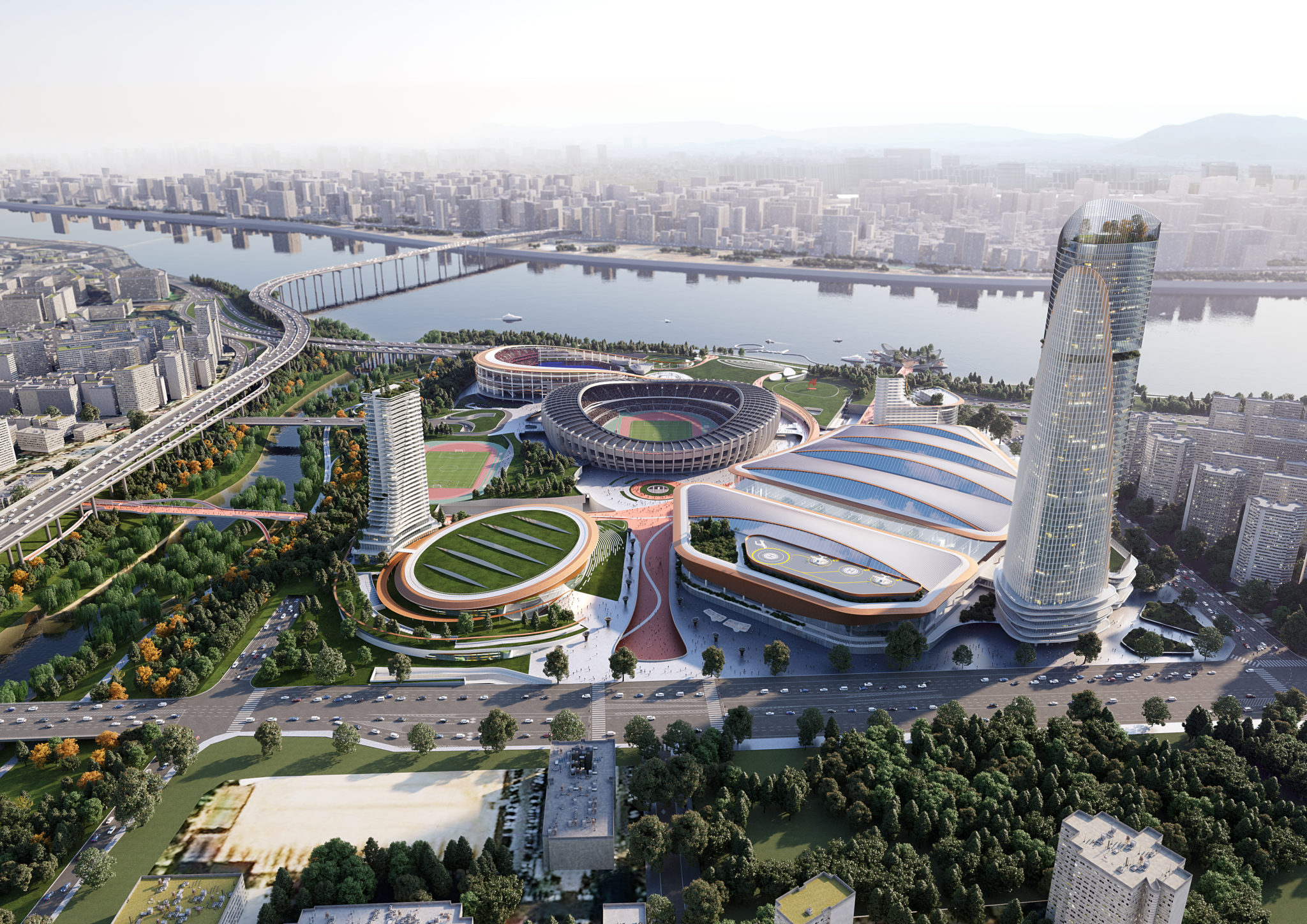 Populous' most significant post-Olympic legacy work worldwide will be centered at the home of the 1988 Olympic Summer Games with plans for the Jamsil Sports MICE Complex unveiled as a combination sports, culture and entertainment complex.
The project will be located on the former 35-hectare site of the 1988 Games and re-imagined into a multi-billon dollar urban master planned venue. Originally built for the 1988 Summer Olympics, the master planned precinct will have construction starting in 2023.
There will be an 11,000-seat sports complex that will be able to host local sports, esports and concert performances plus a 35,000-seat baseball stadium and a 3,000-seat indoor undergroup swimming pool. Plans also call for a convention and exhibition center with over 100,000 square feet of exhibition halls, pre-function spaces, meeting rooms, a concert hall and more. The venue will also encompass multiple hotels, including one with a commercial office tower.
"Jamsil Sports MICE Complex will become a unique landmark tying together state of the art sporting facilities with world leading provisions for meetings, incentives, conventions and exhibitions, along with cultural experiences celebrating the legacy of the Olympic history of the site," said Paul Henry, Populous' managing director for Asia Pacific. "The design for Jamsil Sports MICE Complex will be carried out from our Brisbane headquarters in Australia and will provide ongoing opportunities for Queensland design talent on the world stage, as well as provide further jobs for additional highly skilled architects in the office."