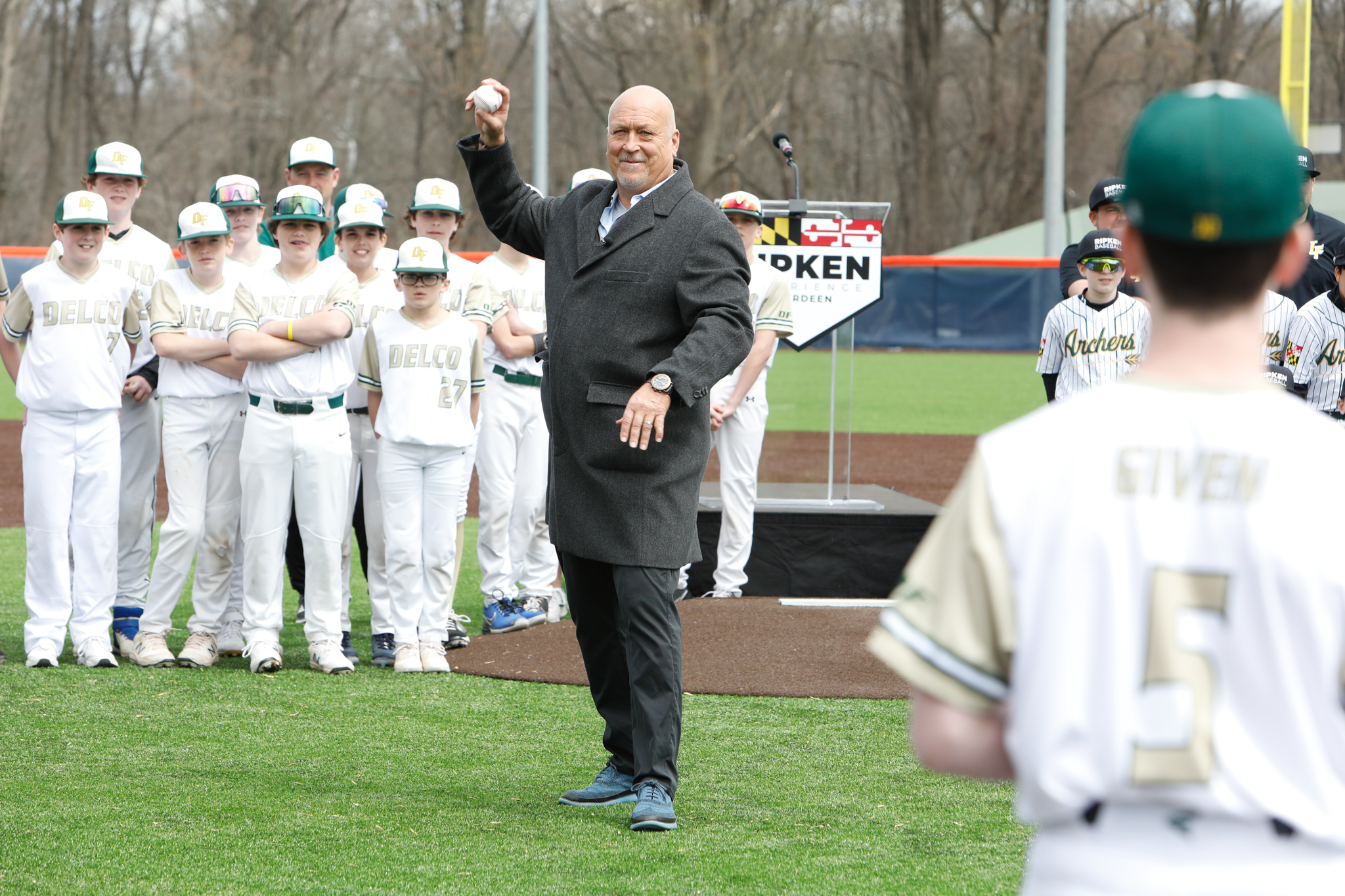 Ripken Baseball has opened two new baseball fields at The Ripken Experience Aberdeen in Maryland. Cal Ripken Jr. and Bill Ripken joined Maryland's Secretary of Commerce Michael Gill, Harford County Executive Barry Glassman, and four youth baseball teams for a ribbon-cutting event before the first games held on the new fields.
"The excitement around opening these two new fields was reminiscent of Opening Day in the majors," said Cal Ripken Jr., who co-founded Ripken Baseball with his brother Bill, and who threw out the opening pitch at venue. "At Ripken Baseball, we want to give our players and their families a big-league experience that they'll remember forever. With the addition of our new fields, we'll be able to host more families to our region than ever before, which is estimated to have over a $31 million economic impact annually in our community."
The new Aberdeen fields are replicas of the New York Mets' Citi Field and the Pittsburgh Pirates' PNC Park. They will also allow Ripken Baseball to host more teams at competitions. In 2022, Ripken Baseball expects to host over 1,500 teams and 25,000 participants, bringing 100,000 visitors to Aberdeen.
"Harford County is proud to be the home of The Ripken Experience Aberdeen, which will soon celebrate 20 years of creating lifelong baseball memories," said Glassman. "We're also excited to announce the relocation of Ripken Baseball's headquarters back to Cal & Bill's hometown of Aberdeen, MD."