Packing Them In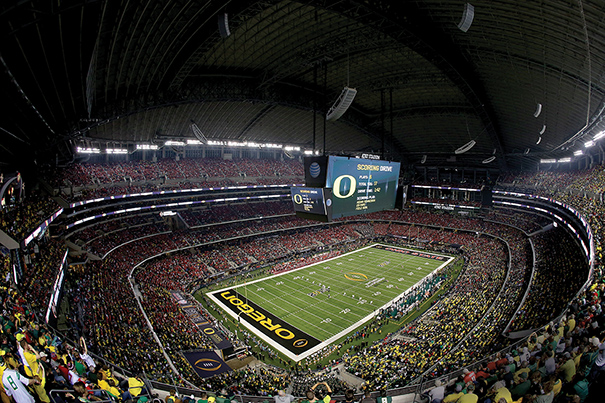 By Greg Echlin
The 2014 college football season ended with a memorable festival in the Dallas–Fort Worth area revolving around the College Football Playoff national championship game in January. The events were so popular that—as any uninvited party guest would feel—others now feel inclined to be included. And so, as another season gets underway and college football hype starts back up, so does city interest in bidding for a future championship game.
Last season's national championship game, in which Ohio State defeated Oregon 42–20 for the title, capped everything organizers looked for. It was a mega-event that players, coaches and fans in attendance would not soon forget. It captured the nation's attention and generated huge television ratings and big attendance numbers. And it produced a revenue stream distributed on several different fronts. But most notably for the sport of college football, the game was the culmination of a season filled with new talking points that arose while the nation watched teams vie for a spot in the inaugural four-team playoff that determined the champion.
To read the rest of this story in the digital edition of SportsTravel, please click here.