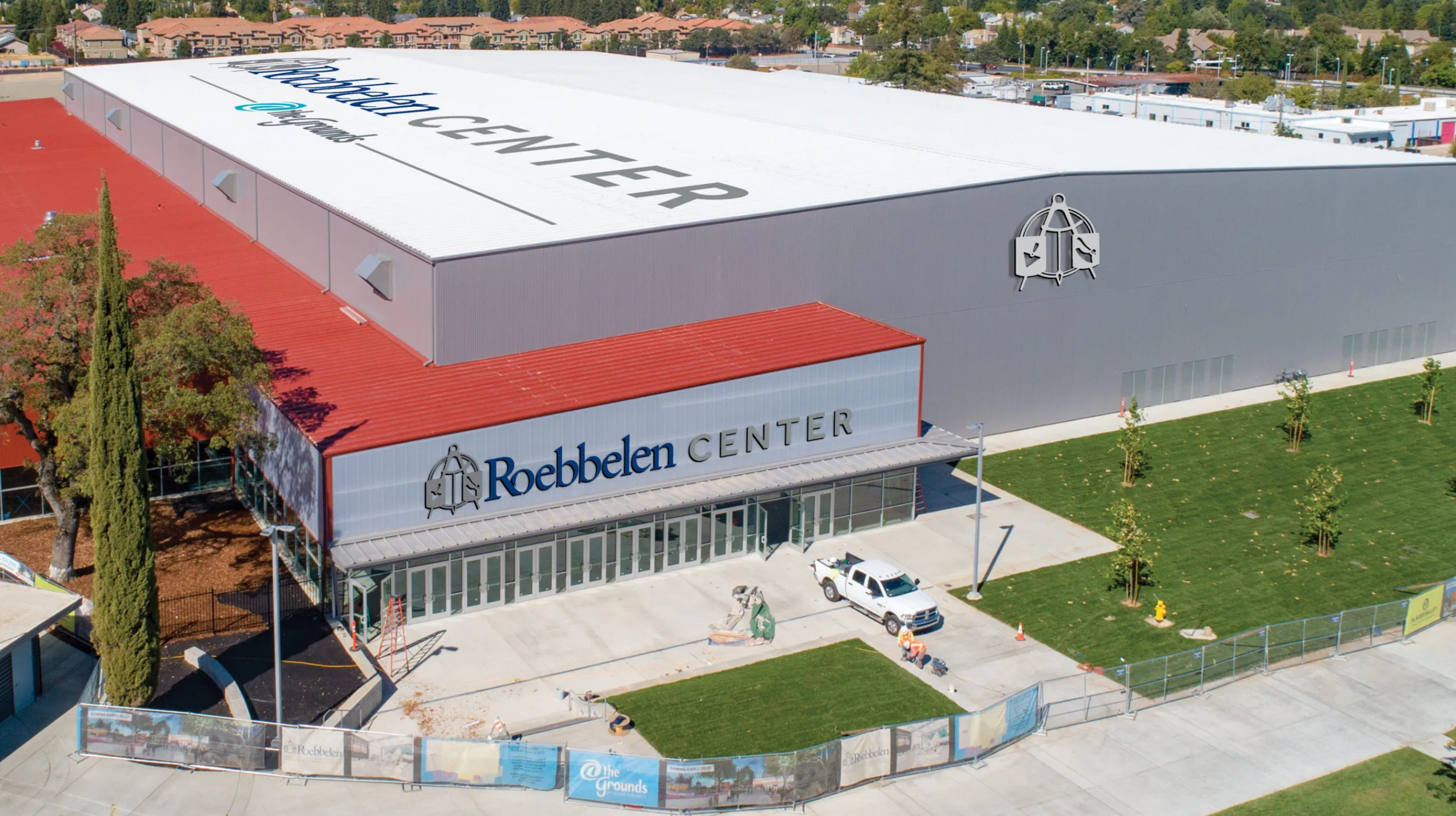 A new sports complex at the Placer Valley Event Center, the centerpiece of a $47 million reimagining of @the Grounds fairgrounds in Roseville, California, will have a local construction firm as its naming rights sponsor.
Roebbelen Contracting has purchased the naming rights sponsorship for the complex, although financial terms were not released. The business was the general contractor when the 160,000-square-foot Roebbelen Center was renovated before its reopening in February.
"We greatly appreciate the special relationship that we've built with the community and Placer Valley Tourism, and we didn't want it to end with the ribbon-cutting," said Kenneth Wenham, president and chief executive officer of Roebbelen.
The Placer County Fair's home for more than 80 years, Placer Valley Tourism took over the venue's management and invested $34 million in upgrades to the building, which now can host up to 12 basketball or 24 volleyball courts. The naming rights deal is through 2040.
The building also can host meetings of up to 6,000 people with a 10,ooo-square-foot lobby and potential future expansion of another 30,000 square feet. The complex opened on budget and five weeks ahead of schedule in February.