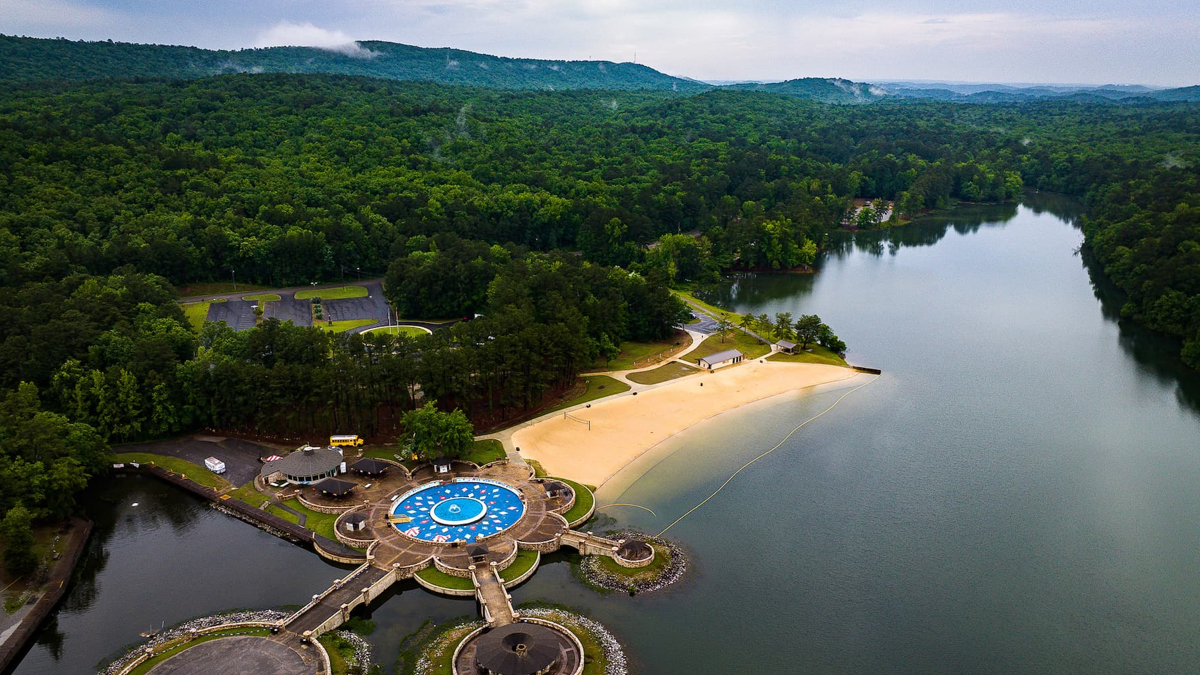 The inaugural Xterra North American Championship will be held at Oak Mountain State Park in Shelby County, Alabama, on May 18, 2024, the event organizer has announced.
"Oak Mountain has one of the best trail networks we've ever found," said Kirk Ermels, Xterra U.S. technical director. "Thanks to the amazing work of BUMP (Birmingham Urban Mountain Pedalers), the course showcases breathtaking scenery and diverse terrain with some of the best mountain biking around. It's a fantastic mix of techy rocks and roots, as well as smooth flowy trails."
The full weekend of competition from May 17–19 includes the Xterra Short Track off-road triathlon format, full and sprint distance off-road triathlons and a prize purse of $30,000. The weekend will also include live music, food trucks, beer gardens and activities.
"We are thrilled to be hosting Xterra's first ever North American Championship," said Kendall Williams, manager of tourism and events at Shelby County Alabama. "Xterra is the leader in outdoor events, and we eagerly await showcasing our true Southern hospitality to athletes from around the globe."
The Alabama event will also now be a part of the Xterra World Cup season. Oak Mountain is Alabama's largest state park, spanning 11,632 acres. It has been recognized by Runner's World as one of the 25 best trails in the nation.
"After 16 years of Shelby County and Oak Mountain hosting Xterra Oak Mountain and last year's World Cup Stop including the first ever Short Track on American soil, we knew it would be a good fit to bring the first ever Xterra North American Championship here," said Steve Andrus, Xterra Americas tour manager.