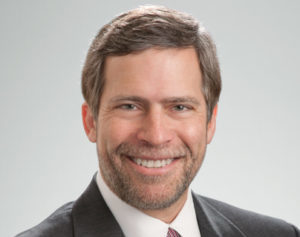 There are certain gold standards in the world of sports—a team, a player, a competition, a venue—that are so compelling that it would be sacrilegious for the evangelical sports fan to miss them. And when good fortune (or clean living) drops an opportunity to see one of those gold standards, it's like a big box under the tree on Christmas morning.
So it was that I found myself in Barcelona on business at the same time that FC Barcelona was playing its final match of La Liga at home at Camp Nou, which happens to be the largest soccer stadium in Europe, with a capacity of 99,000. The thought of seeing one of the world's great sports franchises—featuring Lionel Messi, a candidate for best athlete in the world at the moment—in an iconic and historic venue was tantalizing, even though I am not particularly a soccer fan. But, hey, I do know the lore of Barça. And I can appreciate the type of roster that can only be assembled in the absence of a salary cap—Luis Suarez, Neymar and others in addition to Messi, all wearing one of the most recognizable jerseys in the world. The fact that Barcelona had a chance to defend its La Liga title with a victory over Eibar—as long as archrival Real Madrid lost to Malaga the same evening—made the drama even more compelling, though there was little chance Real Madrid would cooperate in the scenario.
It was a beautiful Sunday evening as I made my way with my Catalan friend and ticket benefactor to Camp Nou. Since there is no alcohol served in the stadium, the streets going toward Camp Nou are filled with many a suitable watering hole, particularly along Travessera de les Corts. We stopped into a tiny, intimate establishment filled with Barça supporters and a proprietor who was speedy and efficient in his pour. The crowd at a Barça match, while certainly exuberant and supportive of their legendary team, is not of the unruly variety that you might get in other soccer venues. They are a fairly standard mix of young and old, men and women, and no more threatening than what you might see walking up to an American baseball stadium.
The match itself proved somewhat atypical, with Barça being down 2–0 at the half. Suarez misfired on an uncontested shot from point-blank range and Messi was slow to get on track. Perhaps the fact that Real Madrid was up 2–0 on Malaga deflated Barça, but when they came out for the second half they delivered the show that I had wanted, ending in a 4–2 victory. The fourth goal, scored by Messi as time wound down, brought me out of my seat. Messi weaved his way through seven Eibar defenders, clearing out the last three with a juke to the left and leaving himself with an unimpeded shot off his right foot that found its intended mark. To me, it was a stunning display of talent, but my reaction was more over the top than anyone nearby. They are used to seeing such skills on a weekly basis.
The experience reminded me of the time when I took an Englishman to see his first Major League Baseball game. We sat in the second row by third base. Shortly into the game a hot smash came to the left of the third baseman who scooped it up and threw to first to get the runner. It was a very good play but would not have made the daily top 10 on "SportsCenter." However, the eyes of my English seatmate were popping out of his head—the quick reaction, the adept glove work, and such a deadly accurate arm throwing across a major league infield were not sights he was used to processing. While I was reliving with a local Barça supporter the goal I saw Messi score, he described the first time he saw an NFL game in the United States and watched John Elway throw a pass. He also could not believe his eyes. 
There are lessons to be learned from my exhilarating experience, both for the sport tourist and his host. First, I really did see some of the world's best practitioners of the world's most practiced sport painting on their home canvas. Perhaps my presence and my reaction helped my Barça benefactors take what they see regularly a little less for granted. By the same token, we should not let our familiarity get in the way of our own appreciation of the remarkable talent we get to see week in and week out from the best athletes in the sports played in our local shrines. And if we need reinforcement of that, grab a foreign tourist to come along and be uplifted by the reaction to what you have come to accept as commonplace.
---
Bob Latham is a partner at the law firm Jackson Walker, L.L.P., and a World Rugby board member. A compilation of his best columns titled "Winners & Losers: Rants, Riffs and Reflections on the World of Sports," is available for purchase at amazon.com.