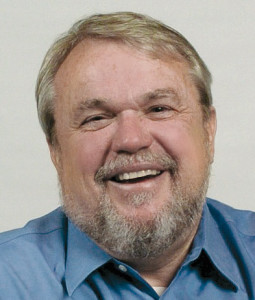 Jack Hughes, the former executive director of the Gainesville (Florida) Sports Commission and a former chairman of the National Association of Sports Commissions, died January 23 after a short battle with cancer. He was 67.
Hughes, a veteran of the sports-event industry, retired from the sports commission in January 2013 after leading the organization for 16 years. The commission is the official sports tourism marketing organization for Alachua County, Florida.  Following his retirement, he continued to work in the sports-event industry as a consultant.
Hughes was an early supporter of the National Association of Sports Commissions, serving on the NASC board for 11 years and as chairman of the organization from April 2008 to April 2009. In addition to his role in Gainesville, Hughes helped coordinate more than 30,000 miles of torch relays for U.S. Olympic Festivals in Baton Rouge (1985), Houston (1986) and North Carolina (1987) as well as the 1993 World University Games in Buffalo. He also managed the U.S. National Hot Air Balloon Championship from 1987 to 1991 and the North American Hot Air Balloon Championship in 1992.
"Jack was one of those people that everyone liked—he was a people person," said Don Schumacher, NASC executive director. "And he loved doing the work needed to put on an event well. He so enjoyed the discipline of getting ready for an event. He really liked the nitty-gritty of it and he was good at it."
A memorial service will be held at St. Michael's Episcopal Church in Gainesville at 10 a.m. on January 25. Donations may be made to the Gainesville Fisher House, 5106 NW 8th Ave., Gainesville, FL 32605 or online at gainesvillefisherhouse.org.