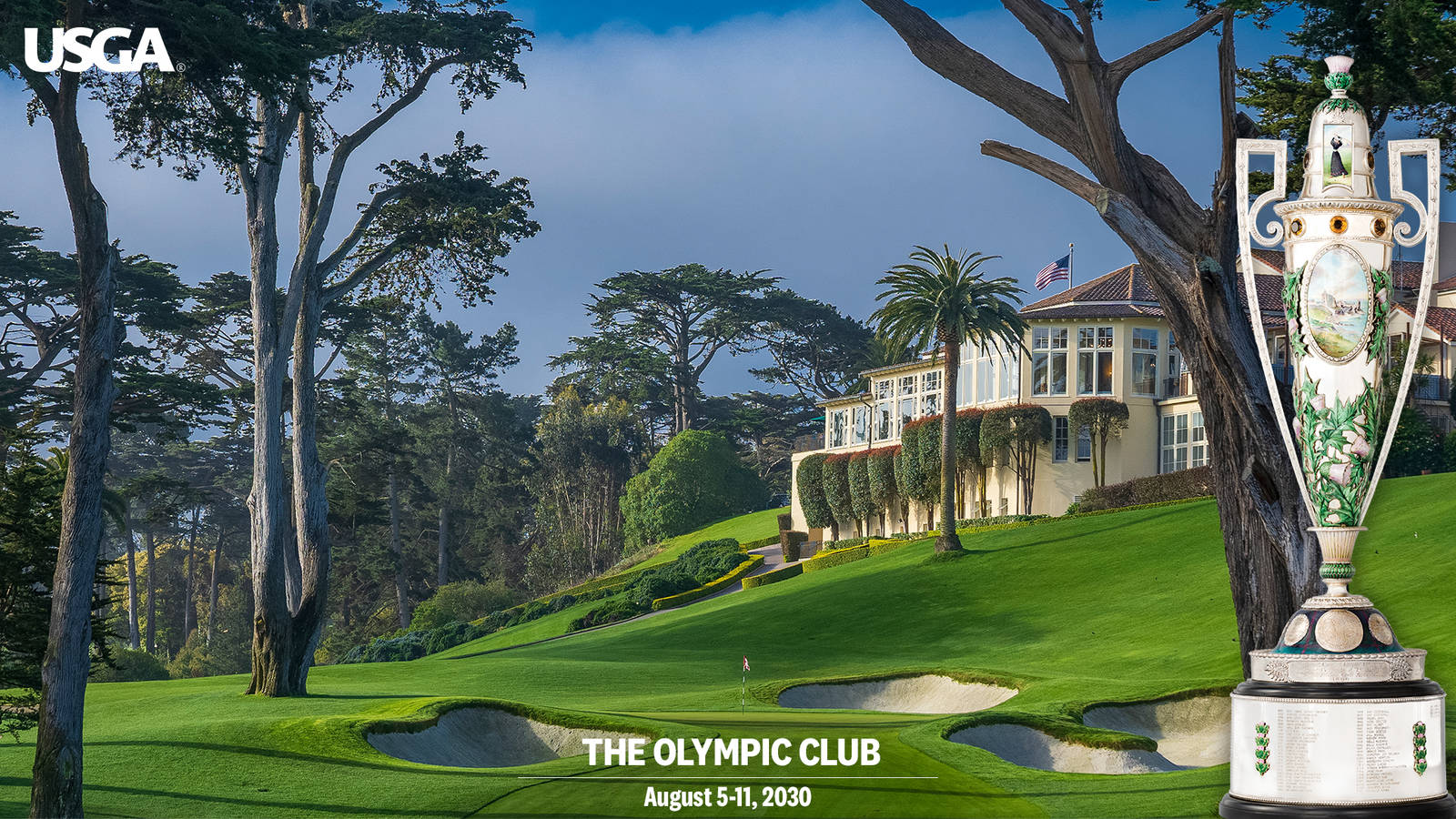 The Olympic Club in San Francisco has been selected by the USGA as the host site for the 2030 U.S. Women's Amateur Championship, the next in a long string of USGA championships at the course.
"The Olympic Club has produced some of the most memorable USGA championship moments and we are thrilled to be able to provide this incredible stage for the first time to the best female amateurs in the world," said Mark Hill, USGA senior managing director, championships. "The members at The Olympic Club have always been such staunch supporters of the USGA and its championships and will no doubt help us conduct a world-class championship once again."
The club has previously hosted 11 USGA championships, mostly recently the 2021 U.S. Women's Open. It will host the 125th U.S. Amateur in 2025. The club's Lake Course has previously held three U.S. Amateurs (1958, 1981, 2007) and five U.S. Opens.
The Olympic Club will become the fifth in history to host the U.S. Open, U.S. Women's Open, U.S. Amateur and U.S. Women's Amateur, joining Atlanta Athletic Club, Baltusrol Golf Club, Pinehurst Resort & Country Club and Pebble Beach Golf Links, which will join the list when it hosts the U.S. Women's Open Presented by ProMedica in 2023.
"We are thrilled to partner with the USGA to bring another championship event to The Olympic Club," said Paul O'Driscoll, president of The Olympic Club. "This commitment builds on the goodwill the club shared with the USGA when we hosted the U.S. Women's Open last year, promoting women's golf at an unprecedented level. Our membership looks forward to celebrating these amazing athletes with a fantastic event in 2030."
The Lake Course opened in 1924 before re-opening in 1927 after two years of storms in San Francisco damaged the course. It was lengthened in 1955 and then restored and renovated in 2009 with a new par-3 eighth hole created in the natural amphitheater below the clubhouse. In 2016, the club renovated the bunkers and most recently, the club's board approved plans to restore the course with a targeted completion date of 2023.