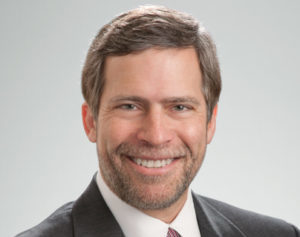 In his eloquent eulogy at Muhammad Ali's funeral last year, Billy Crystal said: "To live in his time, watching his fights, experiencing the genius of his talent, was absolutely extraordinary." Anyone who has seen Billy Crystal's one-man show, "700 Sundays," knows of his gift of combining history, humor and pathos. Crystal's father was a pioneer in promoting the great jazz artists of the 1940s and 1950s, and the young Billy saw the movie "Shane" in a theater while sitting on Billie Holiday's lap. Armed with that history, Billy Crystal was uniquely appreciative of Ali's impact as it unfolded.
One of the reasons to study history is to be able to recognize historical markers when they happen right before your eyes. For sports historians, the last 12 months, and particularly the last five months, have offered up timeless performances. Many years from now people will be asking, "What was it like to see that?"
There was a time (decades long, actually) when the Super Bowl was more akin to this year's blowout NFL conference championship games. But this year's Super Bowl featured the event's greatest comeback and first overtime game, as well as the crowning of the first four-time MVP and the first five-time champion quarterback. Tom Brady, in my opinion, raised his status to the greatest of all time, a title I would not have bestowed upon him before that game. Those familiar with the careers of Joe Montana or Terry Bradshaw or Johnny Unitas or even Otto Graham could watch that Super Bowl and appreciate that this is the best that it gets. 
In November, the World Series went to a 10th inning in the seventh game between teams that had not won a World Series in a combined 176 years. If you know about the Cubs' history since 1908—Billy goats, black cats, Steve Bartman and other voodoo—watching them come from a three-games-to-one deficit was a performance and a result for the ages. To have missed it would have been like living in Florence during the Renaissance and being oblivious to the greatness around you ("that Leonardo seems like an odd guy"). 
Ardent sports fans and pundits have taken notice. The Australian Open final in January between Roger Federer and Rafael Nadal not only was an astounding match that went the distance between two classy, over-30 tennis artists, each having struggled back from injury, but it was also perhaps the most historically significant tennis match ever played. When is the next time you will see a man with 17 majors play a man with 14 majors in a major final? Federer not only secured his crown as the greatest of all time but, in some pleasing statistical symmetry, tied Jack Nicklaus' record for majors in golf. ESPN commentator Chris Fowler, then later John McEnroe and, finally, Patrick McEnroe each paused at different times to say that it was their great privilege not to be commentating on the match but just to be able to watch it.
Add to this Usain Bolt winning the Olympic 100 meters and 200 meters for a third straight time (never happened before, unlikely to happen again anytime soon) and Michael Phelps winning his 28th medal and 23rd gold medal (see previous parenthetical). LeBron James also furthered his legacy by leading a second team to an NBA title (this time almost single-handedly) and breaking the Cleveland championship drought. It was certainly a historical year in Cleveland. 
Let's not forget college sports, with the last Men's Final Four and college football championship coming down to the final play. Clemson and Alabama playing in back-to-back national championship games is something that has given immense credibility to the current format of the College Football Playoff. Whatever you think of the system, the two teams that are by far the best have not only created magic in the last two CFPs but have produced a true result.
My advice for any true sports fan is to study sports history—read about the 1908 Cubs, check out YouTube footage of Johnny Unitas, become familiar with the career of Rod Laver. You will conclude, as I have, that the gift we have been given in the last year is to live in the times of these athletes and these performances.
---
Bob Latham is a partner at the law firm Jackson Walker, L.L.P., and a World Rugby board member. A compilation of his best columns titled "Winners & Losers: Rants, Riffs and Reflections on the World of Sports," is available for purchase at amazon.com.