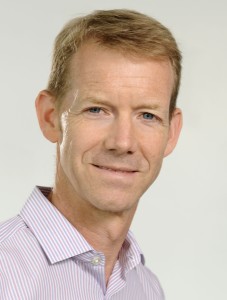 Tourism Vancouver (Canada) has named Ty Speer president and CEO. Speer most recently served as deputy CEO of the Glasgow 2014 Commonwealth Games, where he led a commercial program that exceeded $168 million in revenues. Prior to that, Speer served as client services director for the 2012 Olympic and Paralympic Games in London.
"While this year and next are expected to be good performing tourism years for visitation and spending with major events such as Grey Cup (November 2014), FIFA Women's World Cup (June/July 2015) and the TED conference (March 2015), we still have much work to do to build business and generate demand for our destination in these years and over the coming decade," said Bob Lindsay, Tourism Vancouver board chair. "Ty will play a leading strategic role in continuing to move us forward as a preferred visitor destination and as an internationally respected organization, as well as in working with the City of Vancouver to implement the Tourism Master Plan, among other initiatives."
Prior to his recent games' experiences, Speer held senior positions with the Australian Broadcasting Corporation, the Melbourne Commonwealth Games and Octagon (formerly Advantage International).
Speer will formally begin his position with Tourism Vancouver on July 14.