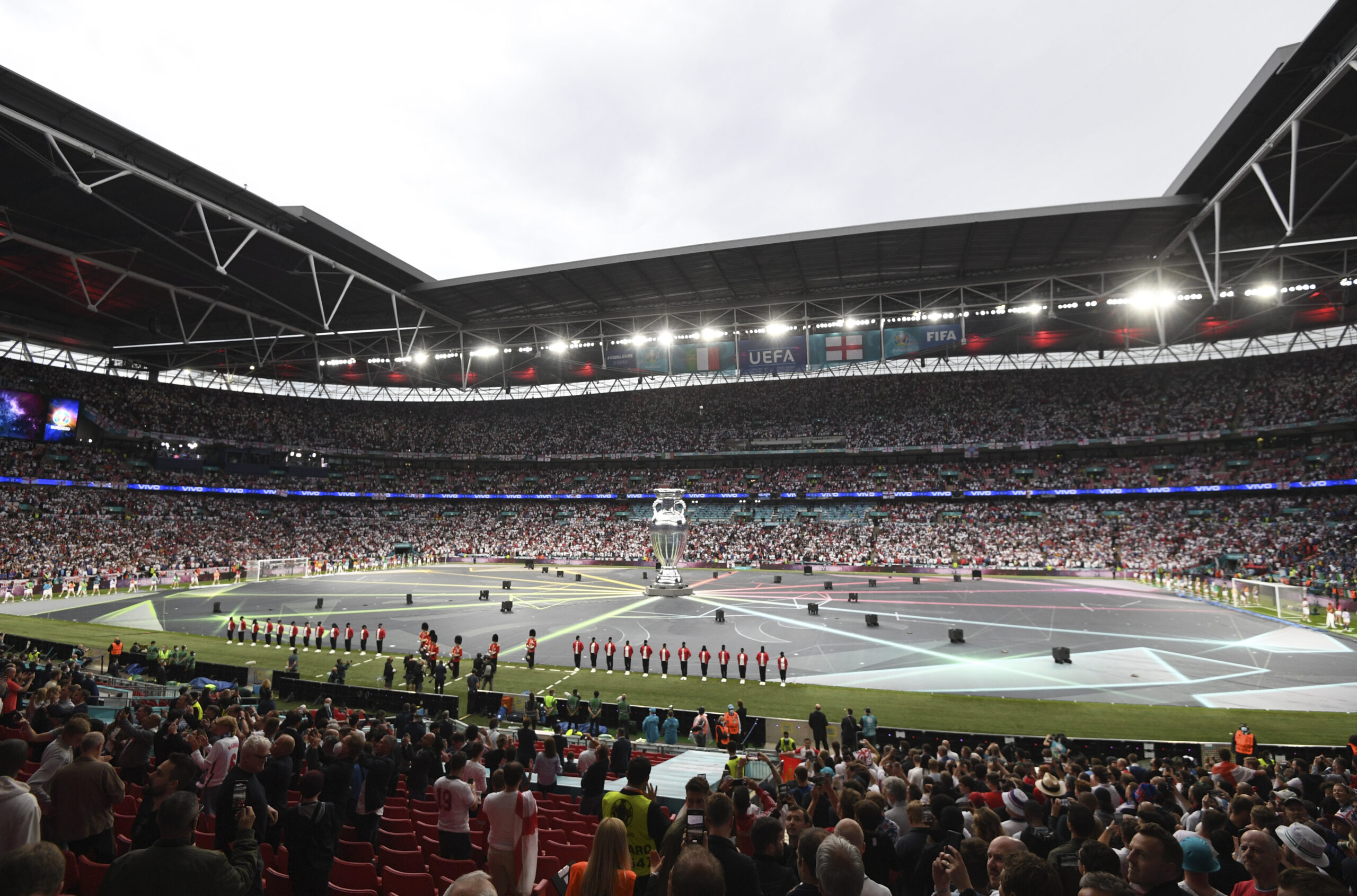 The European Championships for soccer will be heading in 2028 to a five-country bid between the United Kingdom and Ireland, while the 2032 hosts will be Italy and Turkey in the latest host sharing agreement for the continental championship that has gone far and wide over the past decade.
UEFA's executive committee rubber-stamped the hosts after Italy and Turkey united its bid in July. That deal took Turkey out of the Euro 2028 contest where the team of five neighboring UEFA member federations — England, Northern Ireland, Scotland, Wales and Ireland — was long favored to win.
Though Italy and Turkey both get direct entry to Euro 2032 as hosts, UEFA will not offer five automatic places for the 2028 hosts. One option is putting all five into traditional qualifying groups and awarding the automatic places to the two best records among the non-qualifiers. The 2028 bid plan has six stadiums in England, led by Wembley Stadium with the club venues of Aston Villa, Manchester City, Newcastle, Tottenham and the under-construction new home of Everton. The national stadiums of Ireland, Scotland and Wales will be used plus a planned new stadium in Belfast at the currently derelict Casement Park.
Italy has hosted twice before in 1968 and 1980 while Turkey finally will get to host a European Championship after several failed previous bids, including by one vote against France for the Euro 2016 edition. Italy and Turkey each has to provide just five stadiums despite its own bid rules stating that only neighboring member federations can propose co-hosting. Rome and Istanbul are separated by about 870 miles.
Euro 2024 in Germany is an increasingly rare example in modern soccer of a single host nation. The first time UEFA had its championship co-hosted was in 2000 between Belgium and the Netherlands. It had two hosts in 2008 (Switzerland and Austria) and 2012 (Ukraine and Poland) before going to a 13-nation project that was agreed for Euro 2020. It was cut to 11 when the tournament was eventually played during the pandemic one year behind schedule. That final was played at Wembley Stadium in London.
UEFA's announcement comes after the 2030 World Cup was awarded to a European-led bid that started with Spain and Portugal, then added Morocco and now includes Argentina, Paraguay and inaugural 1930 tournament host Uruguay revealed last week by FIFA. The 2030 bidding deal let FIFA fast-track opening the 2034 bidding contest reserved only for member federations from Asia and Oceania that looks a shoo-in for Saudi Arabia.