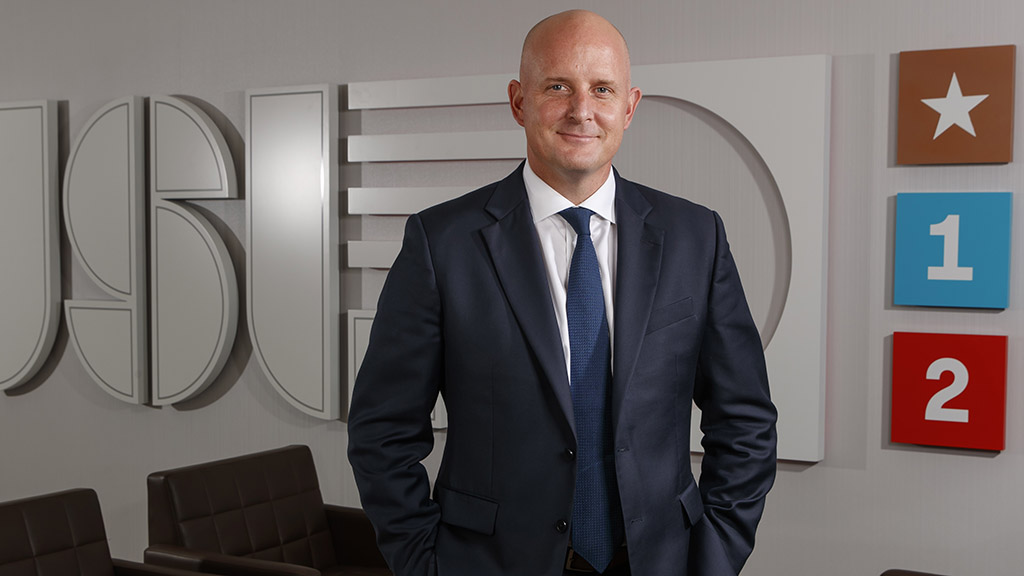 The United Soccer League has announced the departure of Jake Edwards, concluding a 10-year tenure, including eight as president.
Edwards helped guide the USL's strategic transformation into an internationally recognized soccer organization with seven national leagues, 36 professional clubs and nearly 200 pre-professional teams across the United States.
"All of us at the USL are grateful for the contributions that Jake Edwards has made to growing not only the USL, but also soccer in America," said USL Chief Executive Officer Alec Papadakis. "When we outlined our vision for the future of the USL more than a decade ago, Jake proved to be the right leader at the right time to guide our organization through this transformative period. Jake will always be part of the USL family."
Edwards first joined the USL in 2013 as the executive vice president before being named president in 2015. He helped manage the USL's rebrand in 2015 and the structural transformation in 2019 that established the USL Championship, League One and League Two.
In 2020, Edwards provided leadership for the leagues and clubs through the pandemic-affected season and through the collective bargaining agreements for both the USL Championship and League One.
"The USL has played a significant role in the dramatic growth of the sport across the nation over the past 10 years," Edwards said. "It has been an enormous honor to help lead that growth during my tenure alongside a fantastic executive team at USL HQ, and over the next decade, I believe the USL will continue to shape the future of the sport at all levels."
As part of an ongoing transition plan, the USL has promoted Jeremy Alumbaugh to USL Championship president and Lee O'Neill to USL League One president.